\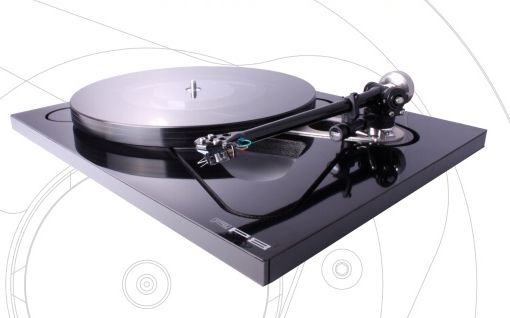 By Lam Seng Fatt
The new Rega RP8 is a most unusual turntable. I am willing to bet that nobody has ever seen a design like it before, that nobody has ever seen a  two-in-one plinth design that fits like a jigsaw puzzle.
When I met Roy Gandy when he visited Kuala Lumpur recently (click http://www.hi-fi-avenue.blogspot.com/2012/08/exciting-new-turntables-from-rega.html), he was rather reluctant to reveal too many details about the RP8 or RP10 turntables and even declined to confirm if a skeletal plinth would be used.
The reality is that the RP8 does not only use a skeletal plinth, but it is a plinth within a plinth. Frankly I have never come across any turntable like it before.
The plinth
The outer plinth fits into the inner skeletal plinth like a jigsaw puzzle and its purpose is to make it look like a normal rectangular turntable and also enable a dust cover to, well, cover the delicate bits from, well, dust. The outer plinth is decoupled from the inner one, but if you feel like using only the skeletal plinth, you can simply remove the outer plinth.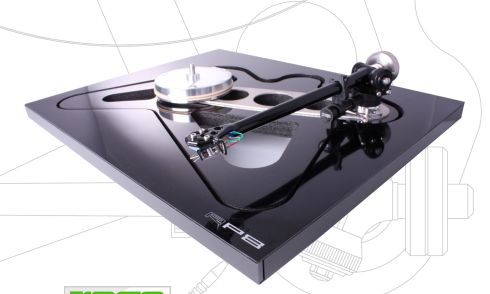 Not only is the design radical, but it uses a new stressed skin structure comprising thin phenolic skins sandwiching a featherweight nitrogen-expanded, closed cell, polyolefin foam core, a material specially developed for Rega over the past three years.
This method has made the RP8 plinth seven times lighter than the original Rega Planar 3 plinth.
To add more stiffness to the area between the tonearm and the main hub bearing, a double brace is mounted effectively making it a 'stressed beam' assembly and the braces are made of two materials – the top one of magnesium and the bottom one of phenolic.
This is to ensure they have different resonant frequencies.
The platter
While the RP6 had a double-layer glass platter for the flywheel effect, the RP8 has a triple-layer laminated glass platter.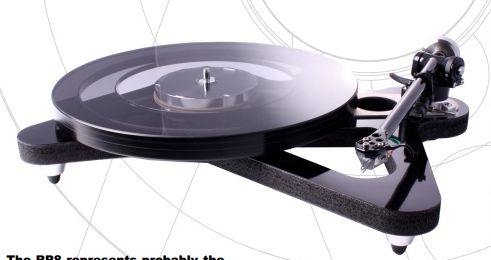 The tone-arm
The RB808 tonearm has improved bearings and a tightened spindle fit tolerance. It has a new low-mass vertical bearing assembly and the arm tube has been redesigned to redistribute mass, reduce stresses and resonance. Even the phono cable is a new Rega low capacitance design with an advanced locking phono plug assembly.
The bearing
The RP8 uses a custom version of the bearing assembly used in the Planar 9.
The motor
Driving the platter is a 24v low voltage motor controlled by a hand-tuned electronic power supply.
The power supply
The compact TT-PSU uses a high stability, crystal locked, low distortion sine wave generator.
This, along with an efficient drive amplifier fed from a stabilised DC power supply, generates a 24V AC
balanced signal of less than 0.05% distortion, which is completely un-affected by any changes in the
mains/line voltage and conditions.
The cost
UK retail price is 1,600 pounds without cartridge.