By Dick Tan
Latest in a long running series of Panasonic LCD home theatre projectors the PT-AE8000 looks quite identical to the PT-AE7000 it replaces.  Purring "under the hood" however is a revised optical and video engine that is said to enable the PT-AE8000 some pretty significant improvements over its  well received predecessor.
For starters the PT-AE8000 is said to be at least 20% brighter with up to 2400 Lumens of light output compared to 2000 Lumens of the PT-AE7000.  A new 220 watts Red Rich lamp replaces the 200 watts UHP unit used in the older model.
The PT-AE8000 also claims a higher contrast ratio of 500,000.1 (compared to 300,000.1 of the PT-AE7000). Upfront, this  means that videophiles can expect a picture that is perceivably punchier  with improved detail and a richer, more saturated colour palette.
This visual improvements is a boon to 2D as well as 3D viewing, especially in the latter using an active 3D format whereby every lumen of brightness is crucial in reproducing a convincingly impressive 3D performance.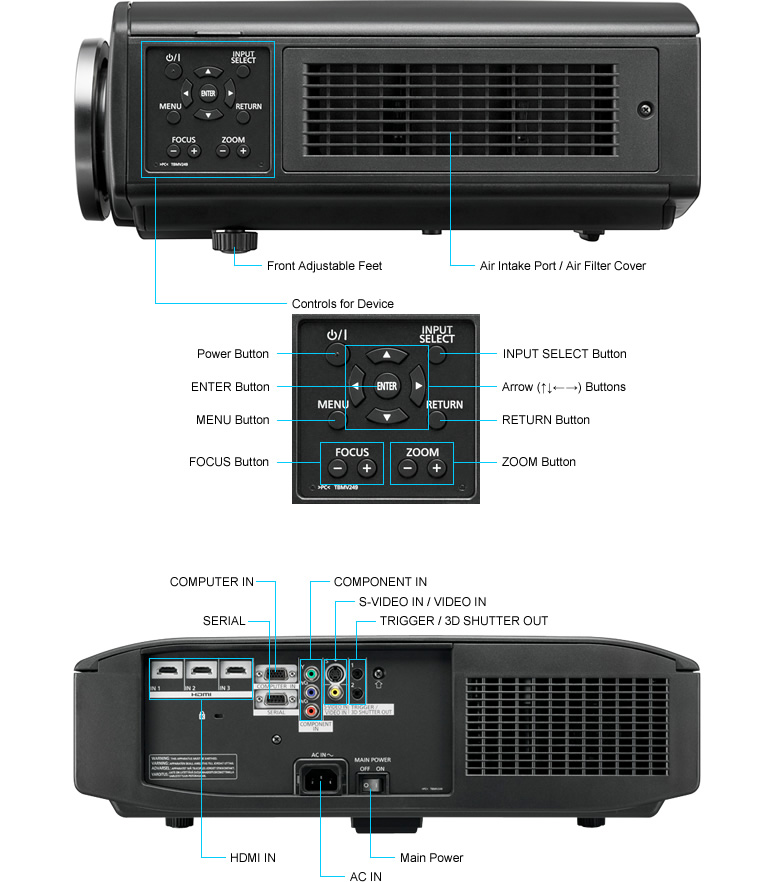 Other less obvious but equally critical improvements include a re-worked Detail Clarity  Processor that when used judiciously offers perceivable increase in visual details, such as facial hair detail or the intricate weaves of an actor's costume.  A more tightly designed LCD  panel featuring Panasonic's proprietary Pure Contrast Plates accounts for a sharper image with improved black levels. In addition, a 3D Motion Remaster, which while not completely eliminating 3D crosstalk, have at least kept this annoying 3D artefacts in the PT-AE8000 to the minimum.
Other interesting  videophile features of the PT-AE8000 includes Lens Memory with up to six settings, used primarily for selecting the different aspects ratios on a constant height 2.35.1 Cinemascope style screen, a dynamic Iris for optimum black/contrast ratio performance, 3 HDMI 1.4 inputs, mechanical horizontal and vertical lens shift for optimum projector to screen set-up.
Additionally the PT-AE8000 also offers electronic zoom and focus allowing a more precise screen close up focus adjustment, 7 pre-set picture modes and a 5,000 hour lamp life on the economical mode.
The great news is that the PT-AE8000 has managed to achieve all that while sustaining the same RM14,999 price that the older model went for.
In use, the PT-AE8000, firing into a 100″ Stewart Filmscreen Firehawk screen threw a palpably brighter picture with excellent, fine visual detail that tended to be "smoothed" ever in the older PT-AE7000.  Although the PT-AE7007 was by no means a slouch in brightness department the extra lumen of the PT-AE8000 made critical 3D enjoyment that much more enjoyable.
In practice the PT-AE8000 should be able to project a larger picture without loosing resolution and brightness.  It should also be able to retain its contrast ratio  performance even when used in a room with a higher ambient light although we recommend that room ambient lights be critically controlled for optimum performance.