Long time KL International AV Show exhibitor and audio industry  stalwart Tropical Audio, distributor for the British made range of Harbeth loudspeakers, will be showing off Harbeth's extensive range of high-performance speaker systems in their room 8024 at Level 8, J.W. Marriott.
While audiophiles will be able to select for themselves a suitable pair of Harbeth, this year's demo will  be concentrated on the Super HL5   and the recently released  Monitor 30.1.
According to Sam Chan, who set up Tropical Audio more than 26 years ago to inculcate a love of quality audio among Malaysian enthusiasts, the singularly most unique feature of all Harbeth speakers is that they are all  made entirely in England.
"At an age where, due to the pressures of economic necessity, British speakers are increasingly  being made overseas, particularly in China, Harbeth, I am proud to say, is still  conceived and made in England," says Chan who adds, "As far as I can tell every component part of Harbeth speakers are either made in-house or designed to stringent Harbeth standards in Britain or Europe.
"With a very strict level of quality control all Harbeth speakers are hand assembled to the highest level of fit and finish possible."
Chan explained that although the Super HL5 is not a new Harbeth speaker, it remains one of its best-selling  models  to date.  Hence, says Chan, "We get a lot of requests from Harbeth aficionados to consistently demonstrate its capabilities with all possible matching component  configurations."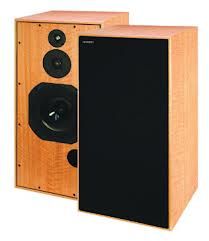 Harbeth SHL5
A  midsize speaker, the  Super HL5 is a sixth-generation design based on the original introduced in 1977 by Harbeth's founder, Dudley Harwood.
Measuring  a substantial  638 x 322 x 300mm,  the Super HL5 features a proprietary 200mm Harbeth Radial bass/mid driver, a 25mm tweeter  at a 20mm super  tweeter.
It is of medium efficiency at 86db for a 1 watt input and that means that a reasonably  powerful, quality amplifier is required to provide an effortless match.
The less large Monitor 30.1, according to Chan, will attract enthusiasts looking for an accurate, high performance and natural  sounding  speaker  that will fit into a modestly-sized  room.
Based on the original Monitor 30 developed in 1997, the Monitor 30.1 is only  one  rung removed from the company's  flagship model, the 40.1.
Featuring a 460 x 277 x 285mm enclosure with a newly- refined SEAS 25mm tweeter and a RADIAL mid/woofer, the Monitor 30.1 at 85db sensitivity requires a fairly powerful  quality amplifier to coax  the best  possible performance possible from it.
All Harbeth speaker including the Super HL5 and the Monitor  30.1  are superbly finished in natural wood veneer  with  choices of Cherry, Maple, rosewood or black.