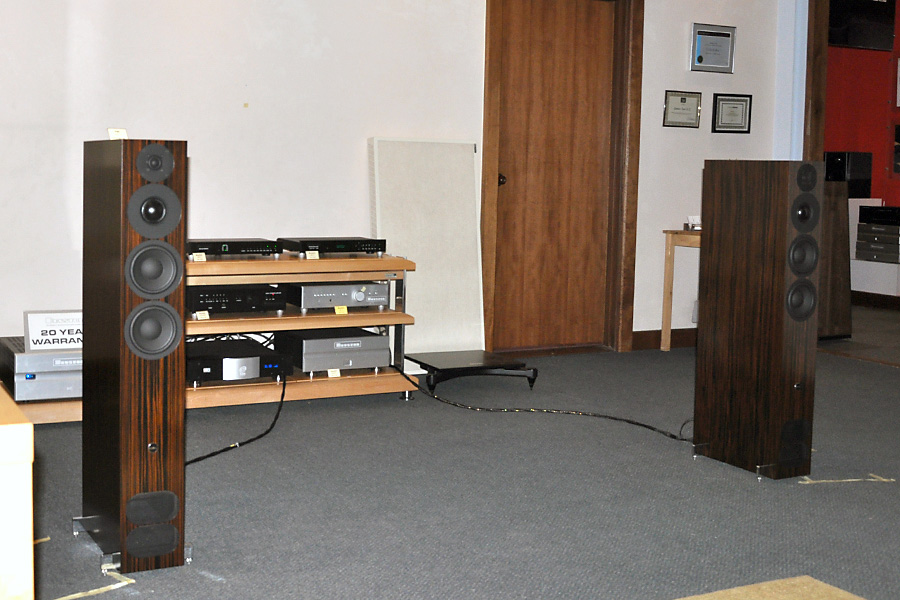 The flagship model in PMC's Fact range, the fact.12, has arrived at AV Designs. The new model retained the slim and elegant proportion of the range, which is a look that no lady-of-the-house will deny entry into her domain.
.
The specs have been further improved upon from fact.8, the next model down. The spec sheet is as follows:
Crossover Frequency: 400Hz, 4kHz
Dimensions:  H 1110mm (43.7") + 25mm spikes x W 168mm (6.1") + 100mm (3.2") ingot feet x D 420mm (14.9") + 23mm (0.9") Ag terminals
Drive Units: LF 2 x fact 140mm (5.5"), MF 1 x fact 50mm (2.0"), HF 1 x fact 19mm (0.75")
Effective ATL™ Length: 3.3m (11ft)
Frequency Response: 26Hz – 30kHz
Impedance: 8 Ohms
Sensitivity: 84dB 1w 1m
Weight: 26.0kg 57lbs ea.
Compared to the fact.8, the fact.12 gained 7cm (3 inches) in height and 4 cm (1.5 inches) in depth, the width remained the same between the two. The biggest outwardly differences were the addition of a dome midrange driver on the fact.12 and the increase from 1 to 2 of the number of exit vent of the ATL (PMC's Advanced Transmission Line design). The tiger ebony finish on the demo units looked absolutely fetching, giving the loudspeakers an expensive and luxurious feel.
.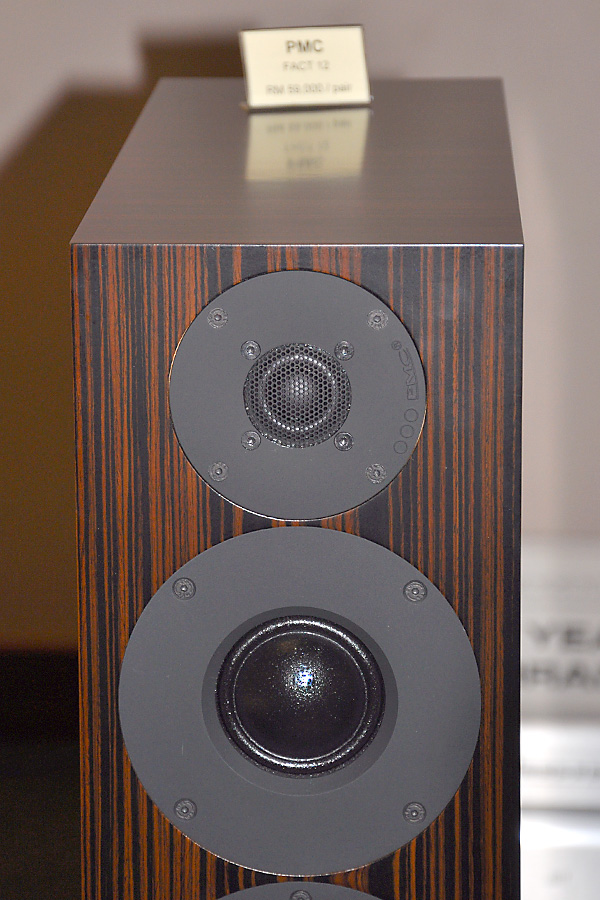 The tweeter and the new midrange unit on the fact.12
.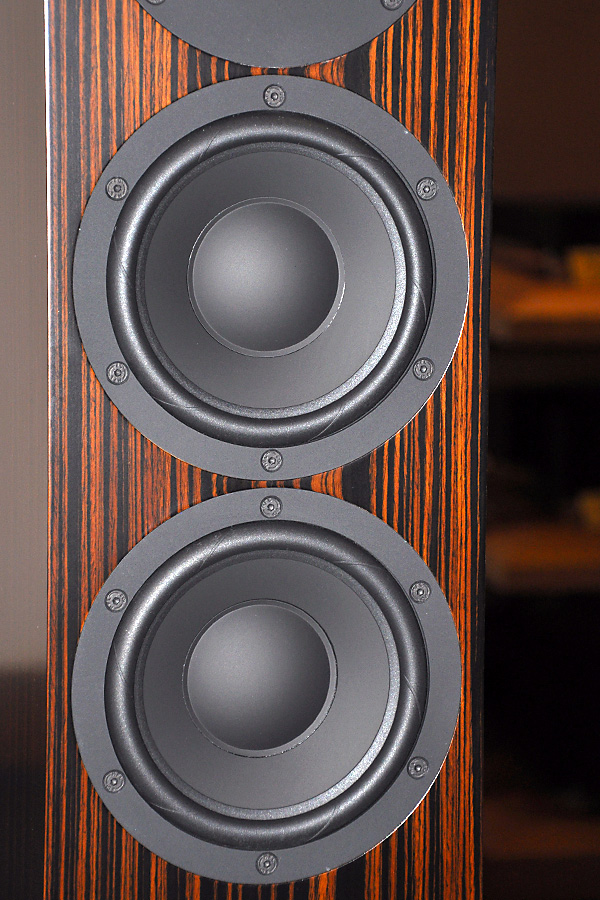 The twin woofers
.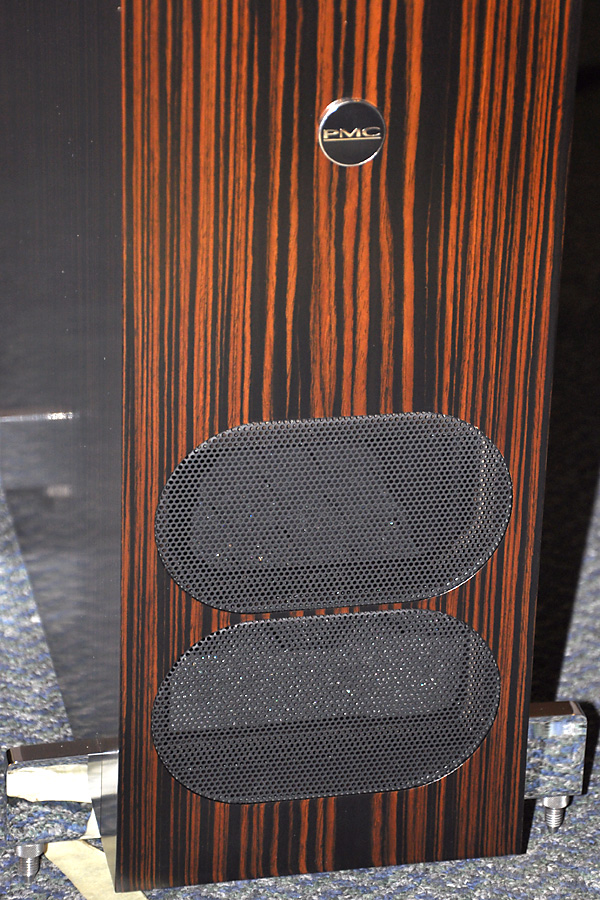 The new twin-vent high compression Advanced Transmission Line™ (ATL™) bass loading design
.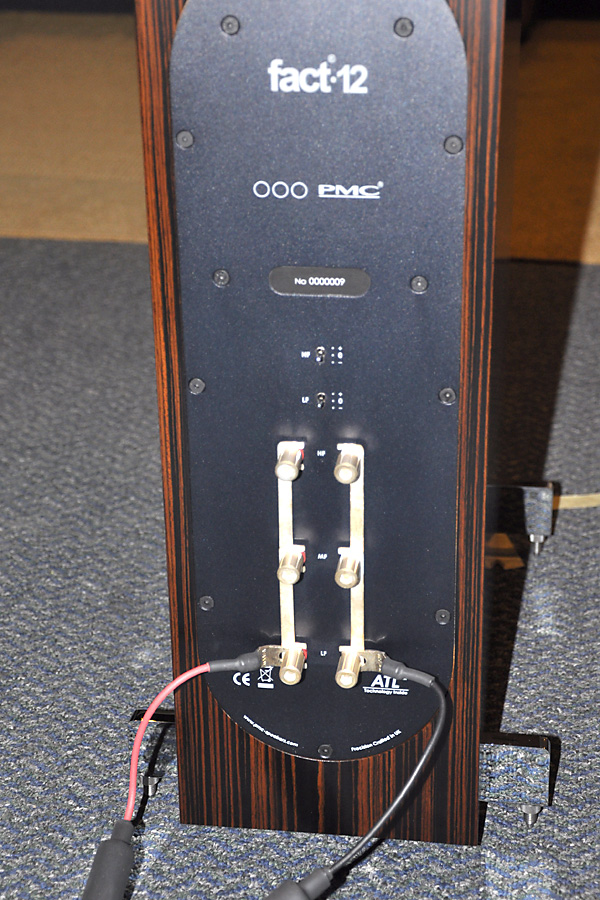 The fact.12 allows tri-amp / tri-wire.
.
Listening to the fact.12 at the launch event, I was particularly stricken by how big scale the fact.12 sounded, despite their relatively modest proportions. This was a pair of loudspeakers capable of filling a big venue with smooth, rich, and well resolved music. They were also versatile, switching gear from simple vocal music to hard hitting dynamic drum track proved to be a non-issue. The fact.12 also did this with an ease that surpassed its smaller sibling. The bass performance warranted a special mention, it was generous in quantity, went deep,  and yet was well controlled and well resolved. All in all, it was a musical presentation that would allow long hours of listening without fatigue or boredom.
.
How much would a pair of fact.12 set you back? See below.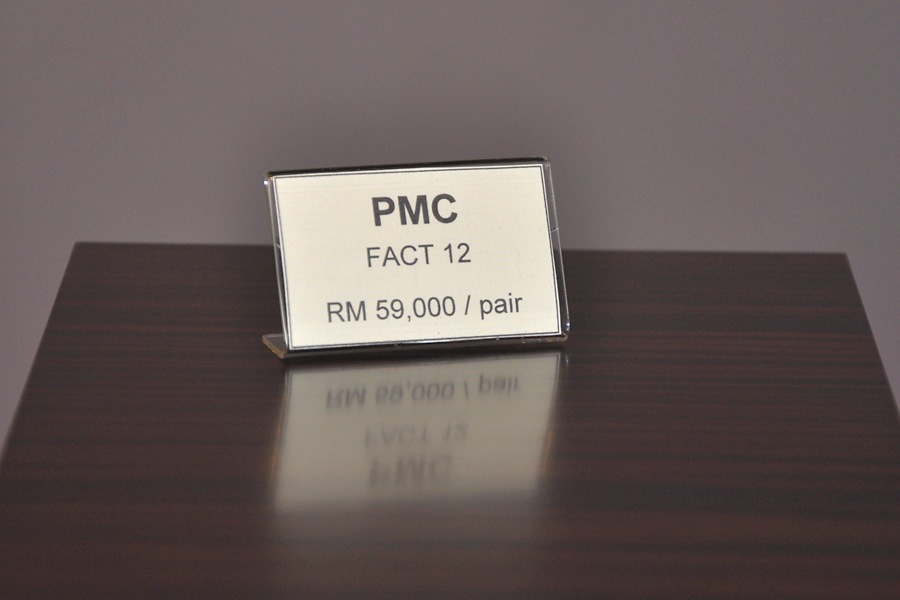 .
.