The word is finally out – Panasonic is quitting the Plasma TV business. For movie lovers and videophiles (not necessarily in that order) it's sad news though to be honest many of us have harboured the suspicion that such a day will come. Most of us just did not expect that, especially after Panasonic in a matter of months churned out one hit plasma big screen display after the other.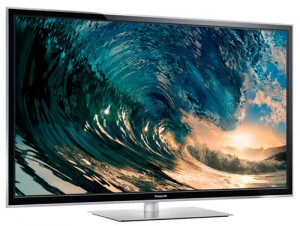 In case you are wondering, the models released since June this year included the TH-P65 ST (RM9,999), the TH – P65 VT (RM16, 999) and the top of the range TH-P65 ZT (At time of writing, not available in Malaysia yet).
All three models offer exemplary performance and prices we all dreamed and drooled over just some 3 years ago. What this momentous Panasonic decision means is that these three 'Last of the Mohicans' Panasonic plasma displays, if you are able to hunt one down, are  now deemed a collector's item, for in terms of performance and price they are virtually without equal.
This Panasonic plasma situation is not unlike the one that accompanied the Pioneer decision some four years ago when following the latter's similar decision to get out of the plasma manufacturing business its then available stock of Kuro plasma displays become much sought after items.
Why is that so? Simple, the Pioneer Kuro in either 50″ or 60″ versions are the best HDTVs ever made. No other HDTV, either plasma or LCD come anywhere really close in the critical performance areas of black level, contrast ratio, visual detail and colour until now with these Panasonics.
Are the Panasonic plasmas as good as the Pioneer Kuros? In a word – yes. For those who are not aware, Panasonic, through some form of agreement inherited the vaunted Pioneer Kuros plasma display technology and if these crop of Panasonic plasmas are anything to go by,  has even improved upon it. The icing on the cake with these Panasonic is that they are not only larger but so very much cheaper.
At the time of writing, two of this three big screen Panasonic plasmas have been available for between 5 to 6 months.
Of the three the TH-P65 ST at RM9,999 offers the  best value as far as big digital displays go. It has excellent black level, superb colour reproduction and outstanding picture detail.  If you are on a budget but still crave a truly affordable, high performance digital  display the TH-P65 ST is just the candidate for you.
One step up, the TH-P65 VT is best described as a more refined version of the TH-P65 ST and at RM16,999 it very well should. Armed to the teeth with loads of picture adjustments that will help more proficient videophiles or better still allow an ISF trained technician to dial in a more gorgeous and accurate picture, the TH-P65 VT will take the excellent performance of the TH-P65 ST to even greater heights.
Is it worth the extra RM7,000? Having lived with both the TH-P65 ST and TH-P65 VT over a period of three months my answer would have to be a resounding yes.  There's a greater level of detail, depth, colour and punch compared to its cheaper sibling but the TX-P65 VT will need to be 'persuaded'  i.e. competently tweaked  to show up its best side. Straight out of the box you might wonder what the fuss and the extra cost is all about.
This brings us to the top dog of Panasonic's trio of swansong plasma displays, the TH-P65 ZT. Although not yet available here, the TH-P65 ZT should prove to be an interesting  case  study of how a HDTV can be developed to its maximum potential.
The difference? At first glance its near impossible to tell it apart from the TH-P65 VT. The physical difference, which is hidden, is the built-in Skype camera available only in the TH-P65 VT.
More crucially the TH-P65 ZT features a Studio Master panel that is said to significantly narrow the gap between the front  glass panel and the pixel panel, practically eliminating any chance of light reflections. In short the TH-P65 ZT should return a better contrast performance with better black reproduction. Does that actually work? Perhaps, but not having used it, its hard to say. In addition it will undoubtedly cost more which is likely to mitigate what ever little performnce advantage it may have over the more affordable TH-P65VT.
According to Panasonic the TH-P65 ZT represents the zenith of its plasma development. A state-of-the-art design, no dyed-in-the wood videophile will want to miss out on if they can get their hands on one.
The difference between it and the more affordable TH-P65 VT is like two great speakers, only one has an SE (Special Edition) badge on it!
At the risk of repeating myself these Panasonic plasmas, like the Pioneer Kuros are great, superbly designed products. They come along only once in a long while, making it doubly sad that they have to be the last in a great line of plasma displays.
Videophiles who are able to track down and view a properly set up unit will know what I mean. So, if you are looking for a big HDTV and have the dough, do yourself a great favour, grab one of these big babies before they completely disappear forever.
For further details contact:
Panasonic Malaysia Sdn Bhd.
Contact No: 03-78097735
Article by Dick Tan