Article by WL Low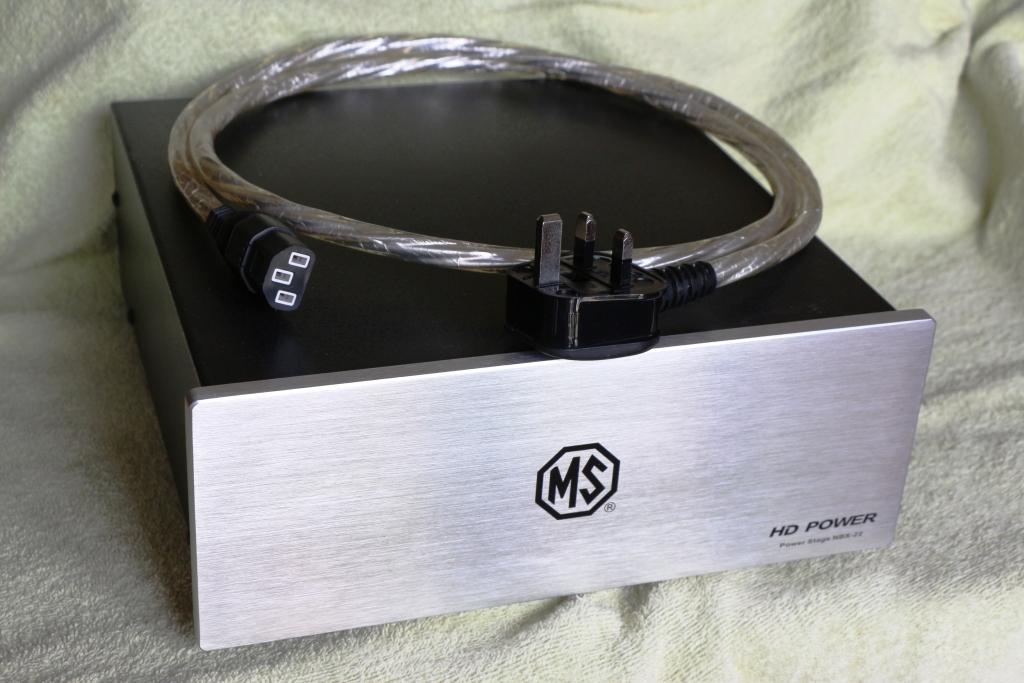 MSHD calls the NBX-22 a power stage, the guys at CMY Audio Visual call it a ground loop eliminator, I think it"s more likely to be another choke-based transformer PLC. Whatever one chooses to call this box, the most important thing in the end, is that it must in some way refine one"s system sound for the better, once plugged in. Let's check it out.
The NBX-22 is just a simple shoe box of usual audiophile appearance featuring a brushed aluminium front panel. The whole box weights just 3kgs, and has only an IEC in receptacle, meaning this is a parallel power filtration device, NON direct filtration means the power source going to one"s system does not actually run via the MSHD. By the way MSHD includes in the package a very decent looking power cord which one can actually use too. You simply plug the box in to any spare power outlet along the power line supply juice to the hifi system, or any spare power extension from one"s multi socket.
I used the NBX-22 in the later configuration, where it is plugged in to one of the spare outlets from my resident Torus Power RM8A AVR. I know, my power has already been thru a filtration stage via the Torus Power, so what more benefit would I get from doing so?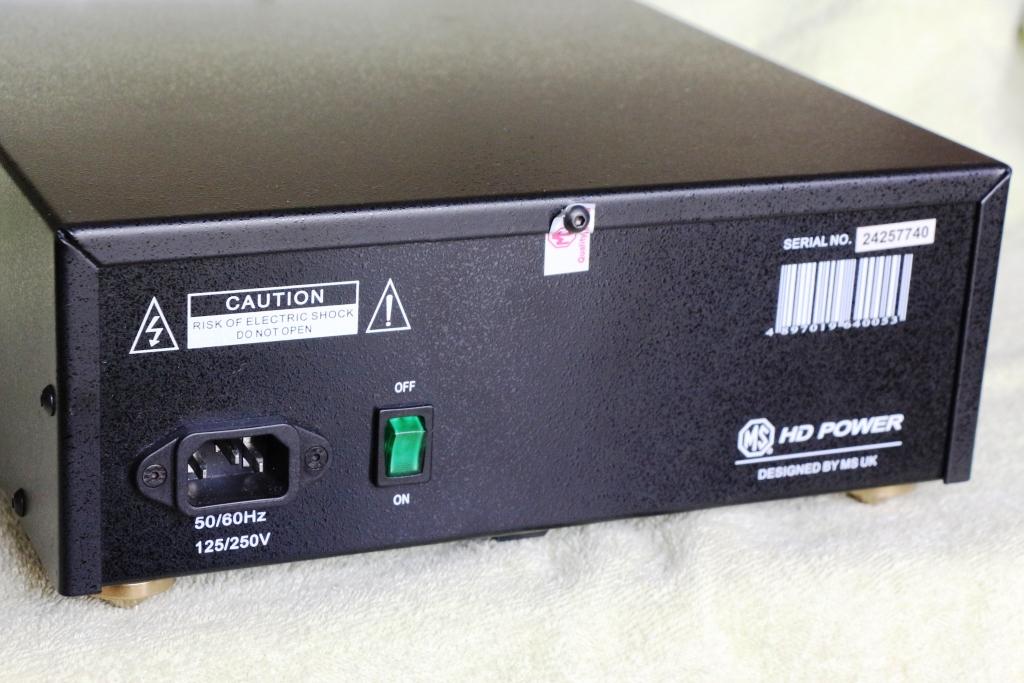 Therefore it was quite surprising that with the NBX-22 plugged in, I heard more acoustic aural details, more focused imaging with increased mid range density(less paper cut out like imaging), and better stage depth separation. Meanwhile, my system's fundamental rightness stayed, like no changes to the tonal colour, the high resolution nature, musicality, rhythm flow and the balls out, chest thumping bass quality. And while playing with the MSHD, I tried substituting the supplied power cord with something better, like the PS Audio Statement, and I got more 3D sound staging and even more rounded imaging qualities, with less white hash in the music back ground too, not just black, but to the point of nothingness! All gain and no pain, this is just too good to be true.
A very excited me invited some of my buddies came over for a listen and they liked what they heard too, 3 of them actually requested that I home demo for them. No prob, there's nothing I wouldn"t do to help my friends, at least when cash is not involved anyway! So I lugged the MSHD to their place one by one, and it just did exactly the very same thing as when plugged in to my system on the first two systems, one a solid state amplifier based and the other tube based. Both of my buddies went on to buy the MSHD from their favourite CMY Audio Visual branch with glee. The third and final system, based on solid state amplifier and horn speaker combo, reported little or sonic improvements heard. Moral of the story?
The MSHD NBX-22 Power Stage will likely work on most system, most of the time, however should your system show no respond to its charms, then my advise is that you probably don"t need it. For the rest of us, the NBX-22 Power Stage is a god sent, remember, not many equipment gives you all gain with no pain, well at least not one that"s so affordable that is! The MSHD is priced at RM$3,299.00/unit and comes packaged with a decent power cord. Just think about it, would ya?
Contact CMY Audio Visual for demo at 03-21439406.