Article by Venoth Nair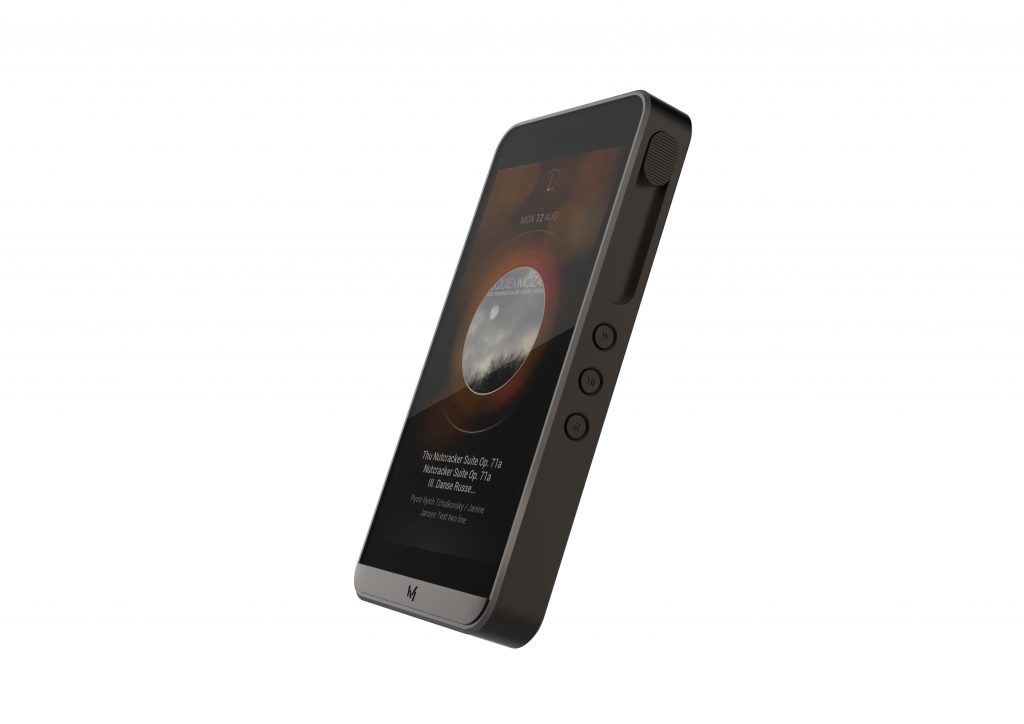 Travelling back ten years or so, one would remember the hay day of the portable music player. Whether it was a Discman, Walkman or even the fabled iPod, a music lover would not be caught dead on the streets without sporting a portable music player of some sort.
Enter the new era and smartphones have all but run over the competition being the logical choice as it does just about everything under the sun whilst looking oh so good. Considering its ability to hold large quantities of files and even stream music directly, it has all but taken over the market leaving most portable music devices feeling unwanted.
Stepping into the fray with guns blazing is the new Calyx M by Calyx Audio. The Calyx M is a portable music device that is very different from your everyday run of the mill portable music player. This is because the Calyx M is designed to be a high end audiophile music player with sonic capabilities to even give your serious hi-fi set up sleepless nights.
Unboxing the device reveals a beautifully designed chassis made of aluminium in a dark brown colour (also known as Calyx Brown), and sports a very minimalistic design with the power button up top with three on the side along with a magnetic volume slider. It is rather large for a portable device, measuring 135.5mm X 70mm X 14.8mm and weighing only 230grams.
It features a large touch screen 4.65" OLED HD display (1280×720 resolution), a proprietary user interface called M:USE, 64 Gb of  internal memory as well as dual external memory card slots. The Calyx M also comes equipped with 2 newly designed USB 3.0 cables which are reversible (doesn't need to be orientated correctly when plugging in).
Almost every current audio file format under the sun is supported by the Calyx including DSD and DXD files. Great if you have a broad mix of file formats in your digital audio library.
To allow for extended listening, the dual card slots (SD and micro SD) can be used simultaneously with the internal memory giving the calyx a whopping 448 GB of storage (which depending on the type of music file can be quite a lot).
When it comes to converting all that digital information into something audible, the Calyx M is equipped with the highly acclaimed ESS Sabre 9018 K2M digital to analogue convertor. This is where it reveals its audiophile pedigree.
As an additional bonus, if you like the sound characteristics of the ESS Sabre, the Calyx M doubles as a standalone USB DAC, providing a high end intermediate between your laptop and pc with your headphones or desktop speakers.
So how does it sound? The sound quality of the calyx is definitely something worth raving about. Familiar tracks which I have listened to many times sound new, with details which are normally missed now clearly audible. This innate ability to show all the fine details in every track that is played is a double edged sword however, as that the Calyx M will easily highlight a bad recording or audio file and reveal all the flaws within the track. Bad recordings beware.
I reviewed the unit using headphones from three different companies and found each to have varying strengths, zooming in on each headphone's ability whilst pointing out their flaws as well. This situation is actually a plus on the Calyx M as it is able to assist in evaluating the sonic abilities of the connected equipment.
There is no denying the calyx M's ability to play music beautifully, however a degree of trial and error is needed when pairing the device with a pair of headphone. As different ears have different preferences and a well paired set up will reward users with pure audio bliss.
If you're interested in owning a piece of portable audio nirvana, the Calyx is priced at a wallet emptying RM 3800, and is sold by the good people at Jaben Audio.
The Calyx M as well as other product related to personal audio can be auditioned at the coming KL International AV Show 2014 from July 04-06 at the JW Marriott, Jalan Bukit Bintang, Kuala Lumpur.
For more information, contact:
Jaben Audio (M) Sdn Bhd
03-56315055
Article by Venoth Nair