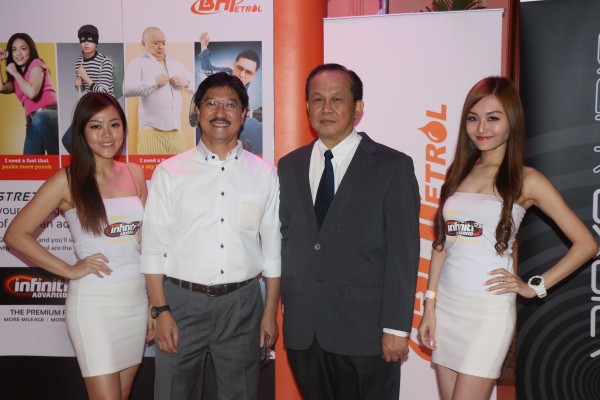 By Lam Seng Fatt
It was a pretty hectic first day at the show for me as I had to wake up extra early to beat the jam in the Bukit Bintang area which has its traffic flow all screwed up by the holes in the road near Pudu Jail.
However I managed to reach J.W. Marriott hotel before 9am and quickly checked out AV2day's room on the 7th floor. My buddy Willy had spent many hours fine-tuning the system on Thursday.
Willy and I went down to the 4th floor where the opening ceremony was held and saw Dick Tan with James Khoo, Retail and Director for BHPetrol, surrounded by pretty girls.
After chitchatting with some of the guests including Jo Ki, we went to the 3rd floor where Jaben held its launch of the Calyx–M, high-end DSD music player and Final Audio Design's Pandora Hope VIII & X, Hybrid headphones and Heaven VII & VIII, single BA in-ear monitors.
The guests also had the chance to assemble their own earphones. Willy and I struggled to assemble the kit earphones as some parts were very small and my eyes were straining to keep things in focus. Thankfully, I managed to glue all the pieces correctly – with some help from Jaben's Ma Lik Heng and Final Audio Design's Jojo Hiramatsu – and when I plugged it into my HTC handphone and played an MP3 track, there was great sound.
After that, we made our way to AV2Day's room where we roped in Oh Sing Her and his group of friends to be the first group of testers in our shootout between the coax and Toslink cables.
Willy and I spent much of the day in our room as we entertained dozens of audiophiles who volunteered to take part in the search for the Golden Ears.
It was only around six something when the crowd started thinning that Willy and I managed to visit the other rooms on the 7th floor.
Here are some photos of Day One at the Kuala Lumpur International AV show….