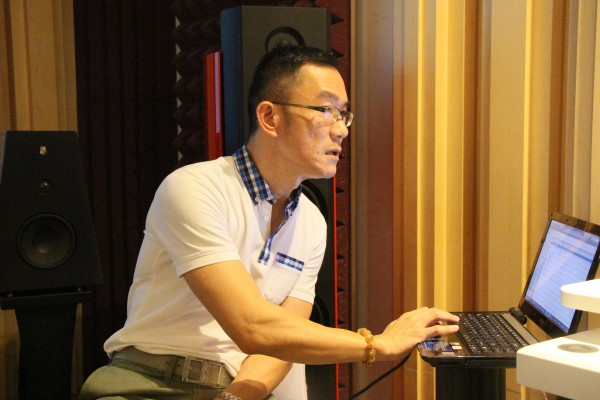 By Lam Seng Fatt
The 'Vinyl Talks' session at Centre Circle, Taman Tun Dr Ismail, Kuala Lumpur on Saturday turned out to be a casual and informal meeting of audiophiles and vinyl addicts.
Though the guest speaker was Calvin Sin, Director of New Wave Records, it was the impromptu sharing by well-known audiophiles Datuk Danon Han and Jo Ki that turned the discussion up many notches in terms of banter and debate.
Danon had the group of about 20 audiophiles chuckling when he revealed that he was introduced to vinyl when he was a student in UK and his friend said his Rega turntable, integrated amp and small speakers could beat his super-expensive Mark Levinson CD-based system. So he and his friend played a Michael Jackson CD on his expensive system and they walked to his friend's room and listened to an LP of the same album.
The budget Rega turntable-based system sounded better. So he bought his first turntable – a Gyrodec. Later he moved on to a Linn and "many other turntables" before picking up a TechDAS Air Force One turntable with Vertere tonearm recently.
The interesting thing he mentioned was that he has studio masters from Linn in 24/88.2 and the same albums in vinyl and using the best DACs that money can buy and his ultra-expensive turntable/tonearm/cartridge set-up, the vinyl version of Linn tracks sounded better than the hi-res versions even though both are from the same digital master copy.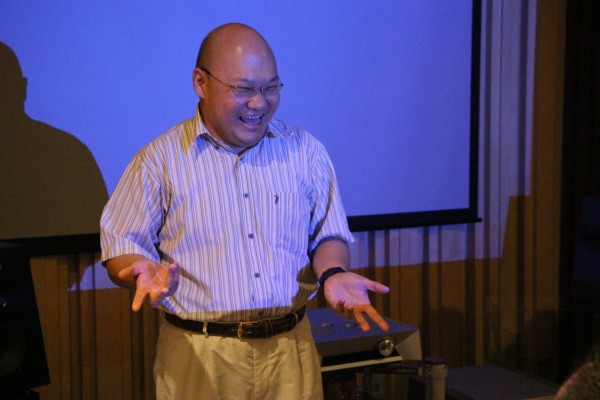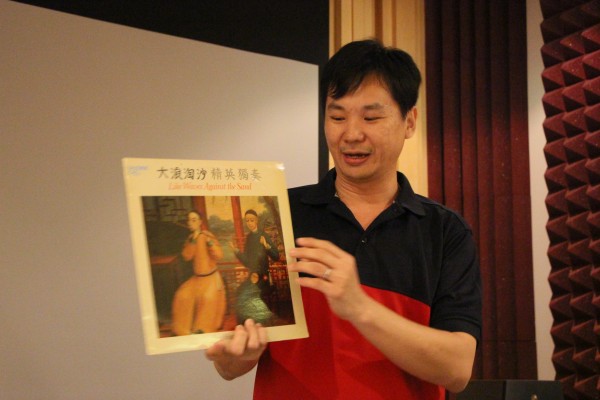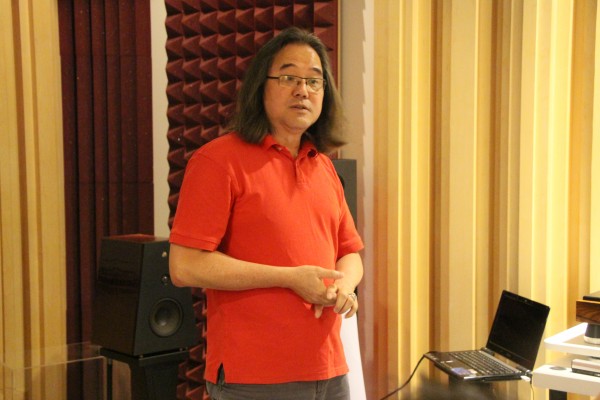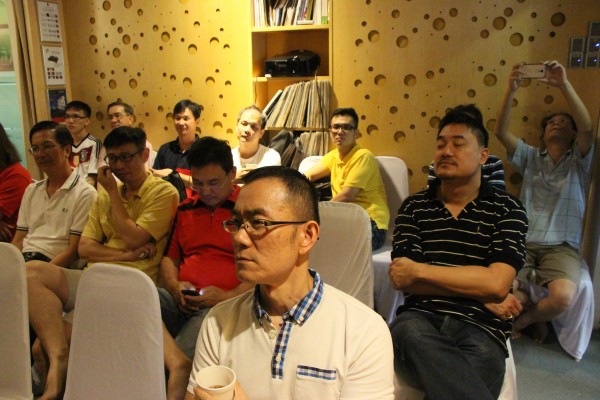 Jo Ki agreed with Danon that the vinyl versions of Linn's digital studio masters sounded better.
He opined that it is possibly due to the fact that the turntable had evolved and was improved on over decades and much care is taken on the design and manufacture of precision parts, and the selection of materials. The understanding of resonances and how to control them is also quite advanced in turntable and tonearm design.
Earlier, Calvin Sin, Director of New Wave Records, talked about widening our scope of listening and played a few rare but well-recorded albums.
Another audiophile S.S. Chan also played several collectible albums.
Generally, it was a fun event with lots of food and beverage, moments of good music and lots of catching up with friends.
Centre Circle used its demo system comprising the VPI Classic 3 turntable with JMW Classic 3 tonearm and Dynavector 17D3 Karat MC cartridge. Phono preamp, pre and power amps were from Parasound and the speakers were the Rosso Florentino.