Article by WL Low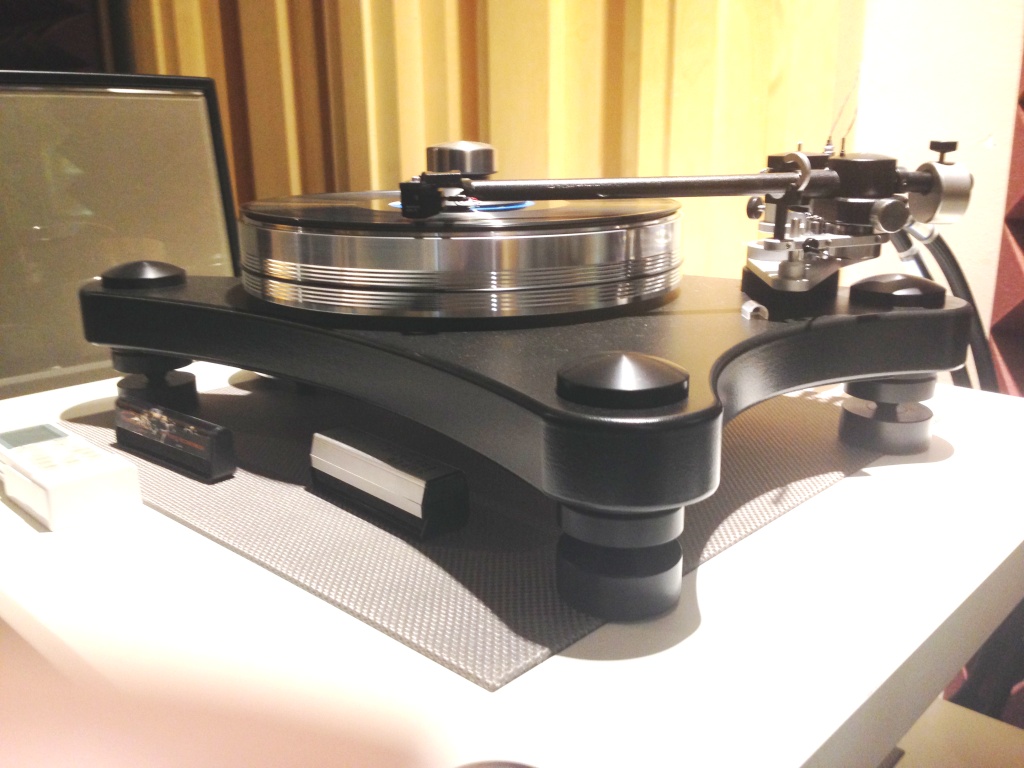 The new VPI Scout Prime has arrived in to Malaysia, and Centre Circle Audio has set up a unit on demo in their Taman Tun show room in KL.
The turn table looks like a scout on steroids, with its X shaped plinth made from laminated MDF and other composite materials for resonance control and strength. Motor unit is an external VPI 300RPM motor inside an 8-pound steel-machined chassis. This powerful motor drives the 20-pound VPI Classic platter with inverted bearing, producing a level of speed stability. The platter looks like a chunkier version of the unit that comes with a standard Scout model. Most interesting about the Prime is that it includes an updated ten-inch 3D-printed tone-arm with on-the-fly adjustability.
Demo-ed with a Dynavector 20×2 MC cartridge, with signal amplified by Parasound JC3 and Pathos pre/power amp combo, powering a pair of Rosso Fiorentiono Siena flag ship range loud speakers, the sound is classy smooth, big boned imaging and highly polished. The musicality factor is high too, as Nelson(boss of CCA) demo-ed with a 12 inch single of One Night In Bangkok with gutso.
I am told that the first shipment of the VPI Scout Prime has been sold out upon arrival, and it's now time to take number for reservation of the next shipment. VPI has scored a bull run with this turn table, and can't cope up with the world wide orders. So one would have to be rather patient in securing a unit.
For more info or demo appointment, please call Nelson Chia at 03-77282686. 
Aricle by WL Low