More For Less
Article by Dick Tan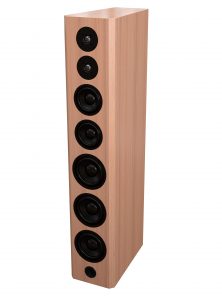 Bryston, renowned for its great success in high performance amplification systems in both the consumer hi-fi and professional audio market has now extended its know how to making high performance speaker systems.
The fruit of their successful research into speaker performance techniques were realised when Bryston launched its magnificent Model T Series two years ago.
Today the T Series is augmented by the more affordable Model A Series which comprises the Model A1, A2, A3 and Mini A.
The first three are floorstanders in varying sizes and performance level while the Mini A, the baby of the Series is a compact bookshelf model.
To adapt the Model A Series for home theatre application the range also comprises the AC1 Mini and AC1 Micro centre channel speaker systems.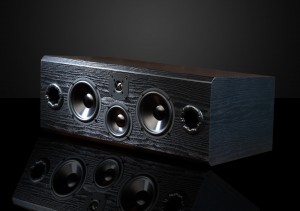 Embodying the main features and performance characteristics of the Model A Series, the  Model A1 is a large floorstanding design measuring 48″ x 9.25″ x 17″. It features three 6½" base driver units, dual 5¼" midrange drive and two titanium dome tweeters.
With the exception of the woofers, which are designed specifically for the Model A Series the midrange and tweeters are identical to those on the more expensive Model T Series. Impressive features that are standard in all Model A Series speakers include a thick and inert ¾" enclosure with massive internal bracings strategically spaced that no two surfaces are mathematically proven to resonate at the same frequency.
The solidly braced enclosure with the sheer number of drive units directly accounts for the massive 32kg weight of the Model A1.
Inspite of its size the Model A1 is of a fairly high sensitivity requiring only 1 will to achieve an 88db sound pressure level output. On the other hand it is immensely powerful, being rated to be able to handle up to 400 watts of power input. The Model A1 retails for RM12, 800 per pair.
The complete range of Bryston speakers and other audio products can be auditioned at the KL International AV Show 201, July 03-05, JW Marriott, Kuala Lumpur.
For further details contact:
Audio Video Design (M) Sdn Bhd
Tel:  03-21712828
Article by Dick Tan