Article by WL Low
This is the grand finale of KLIAV 2015, my sonic experience. Let's allow le' tour to continue: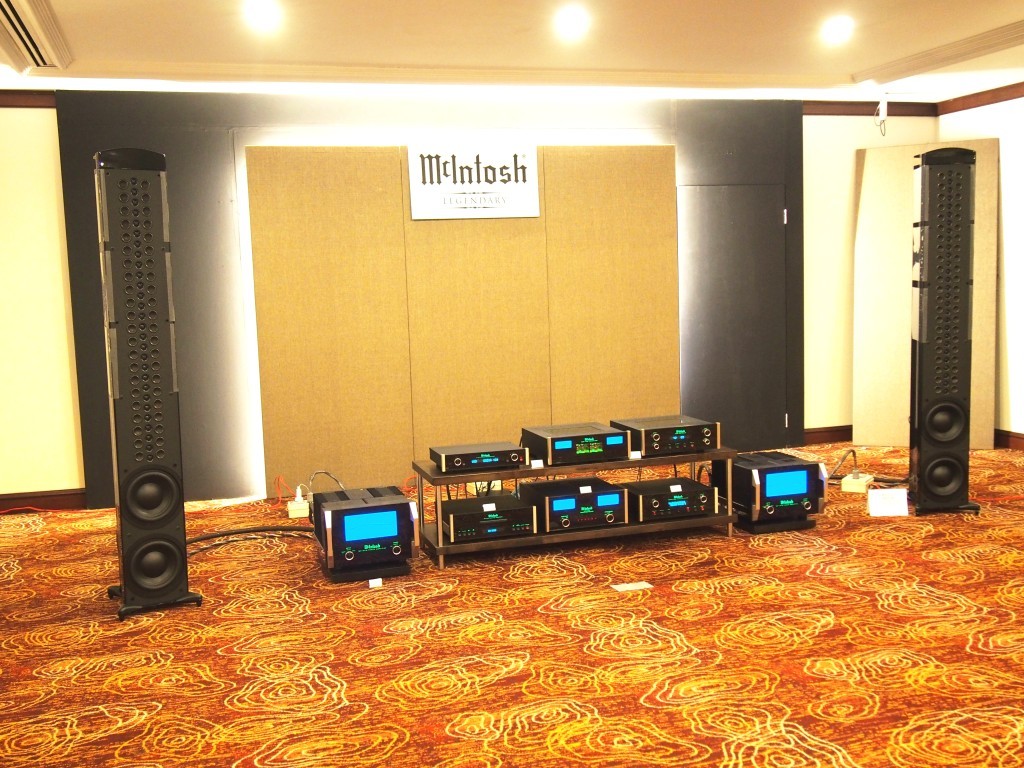 I've said it previously, McIntosh & Focal are not mutual partners for synergy. This year's Audio Perfectionist all Mc system demo sound way…. better compared to the previous year's demo. The sound was nicely warm, and just nearly gave me an eargasm when playing the Tsai Ching "Lou Ge" CD. I suspect it may not work so well with other materials though.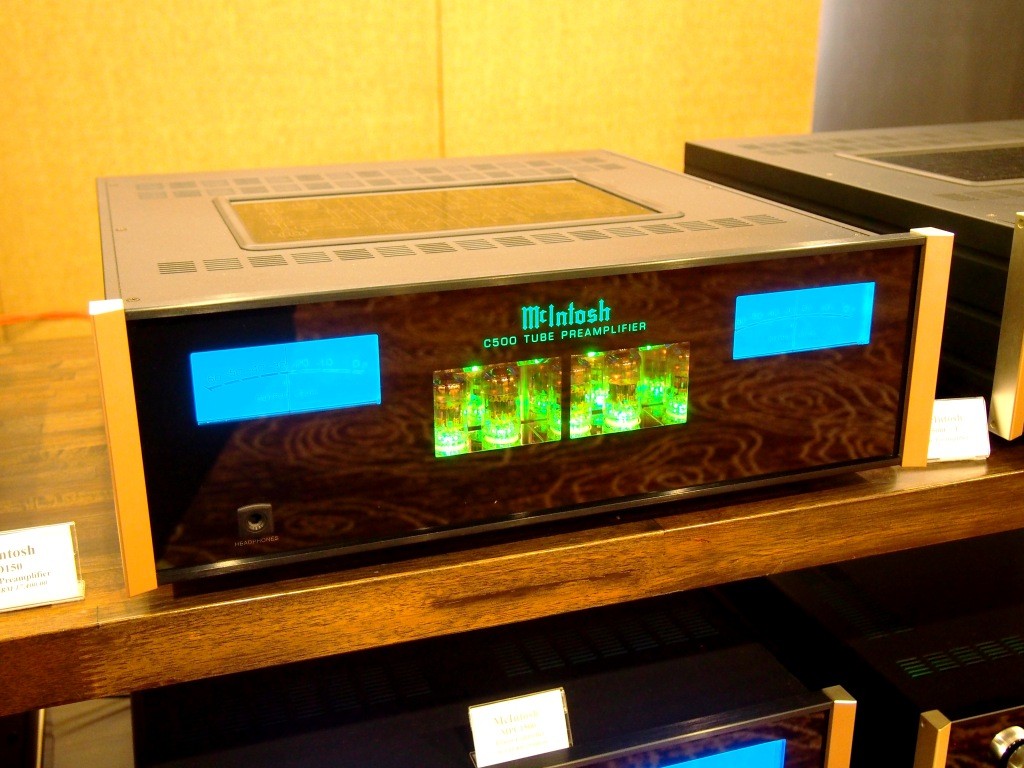 The McIntosh pre-amp trying too hard to look fashionable with all gaudy green tubes. What ever happened to the natural tube glow?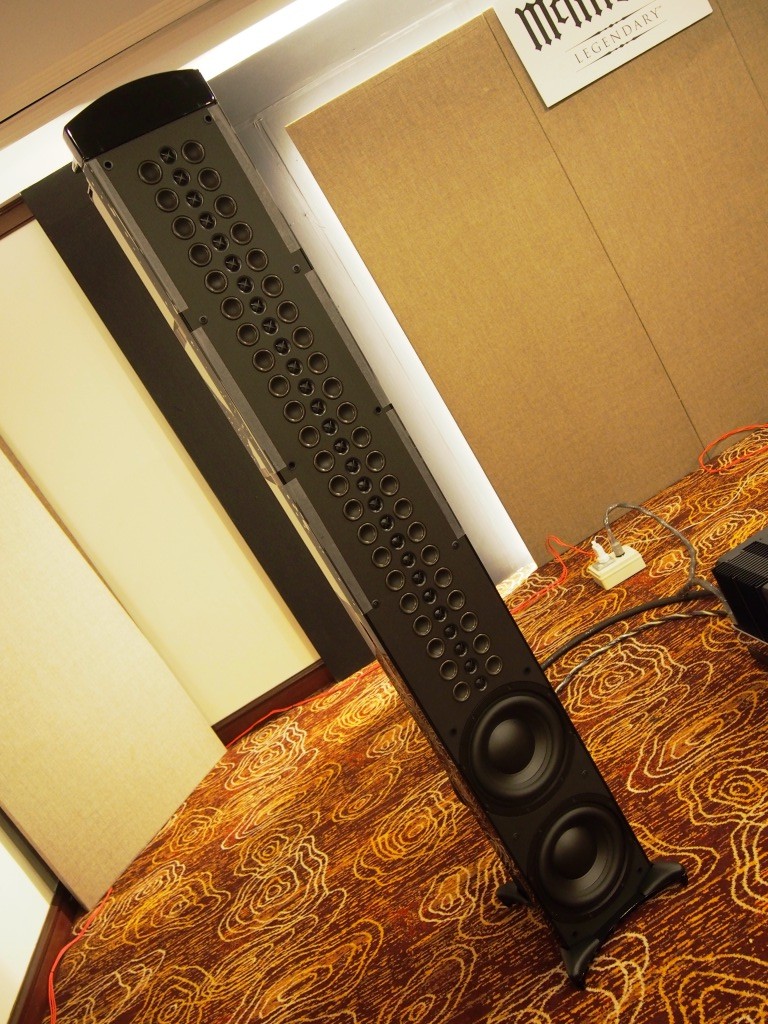 The McIntosh speaker is very diferent from all other designs, and sounds like it too.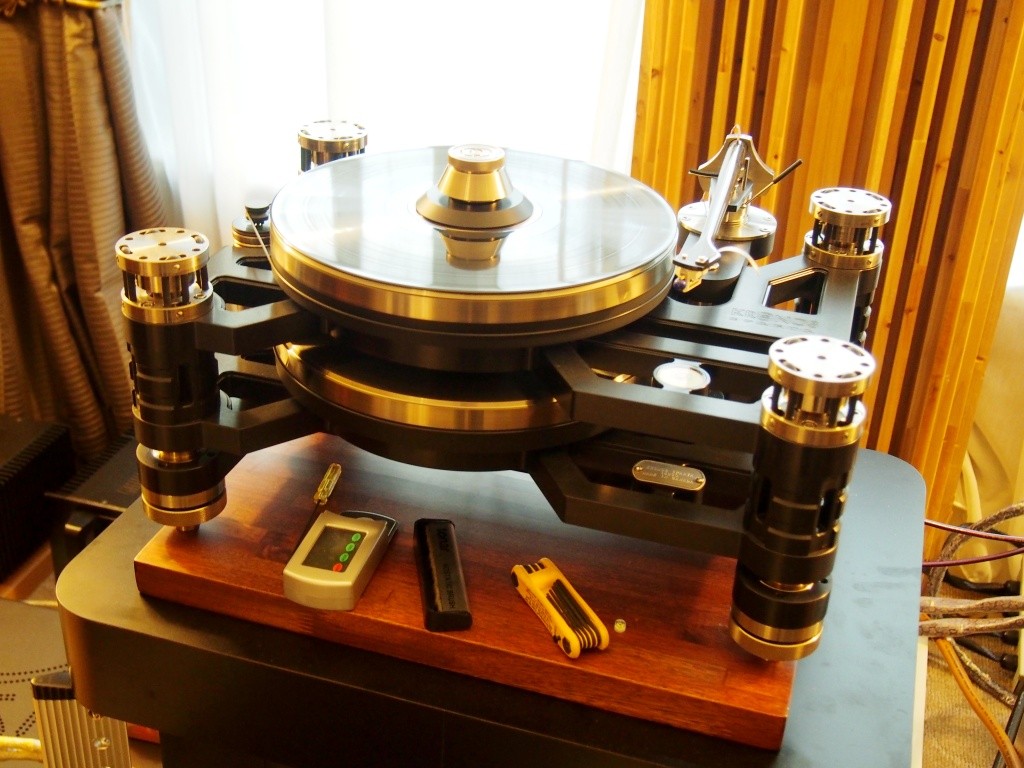 This Kronos Sparta(lower cost model, but still priced more than a decent car!) turn table and it's designer Louis Desjardins stunned many with it's sheer engineering ingeniuity and sonic accuracy.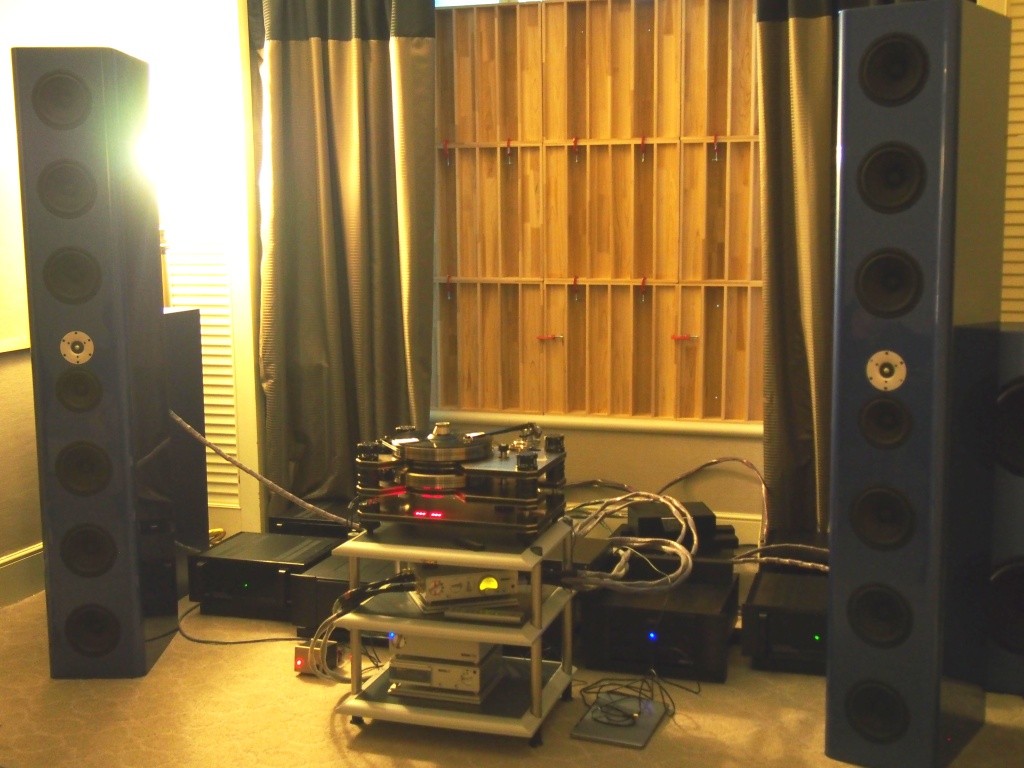 But the Kronos Pro(the Honda Accord/Toyota Camry priced model) shown here was not the only attraction for the HiFi Creations room, featuring, Nagra line signal electronics, Magnet power amps, and Frank Power Bank powering a pair of Ocean Five tower speakers with sub woofers in tow.  Agan the "one grand"(in any currency) cannot buy Skorgrand cables are used all the way! This system show cased the glory of active bi-amping and how the syatem can be tailored to workin a small, well damped, hotel room. The demo with LPs sounded rich, au-naturally organic, yet turning in a strong, propulsive low octave, beasty bass when the music called for. Many I spoke to had nominated this system as this year's Best Sound of KLIAV 2015! That's mighty high accolades indeed. System was tuned by James Chin(formerly AV2Day awarded "Golden Ear") and Louis of Kronos turn table fame.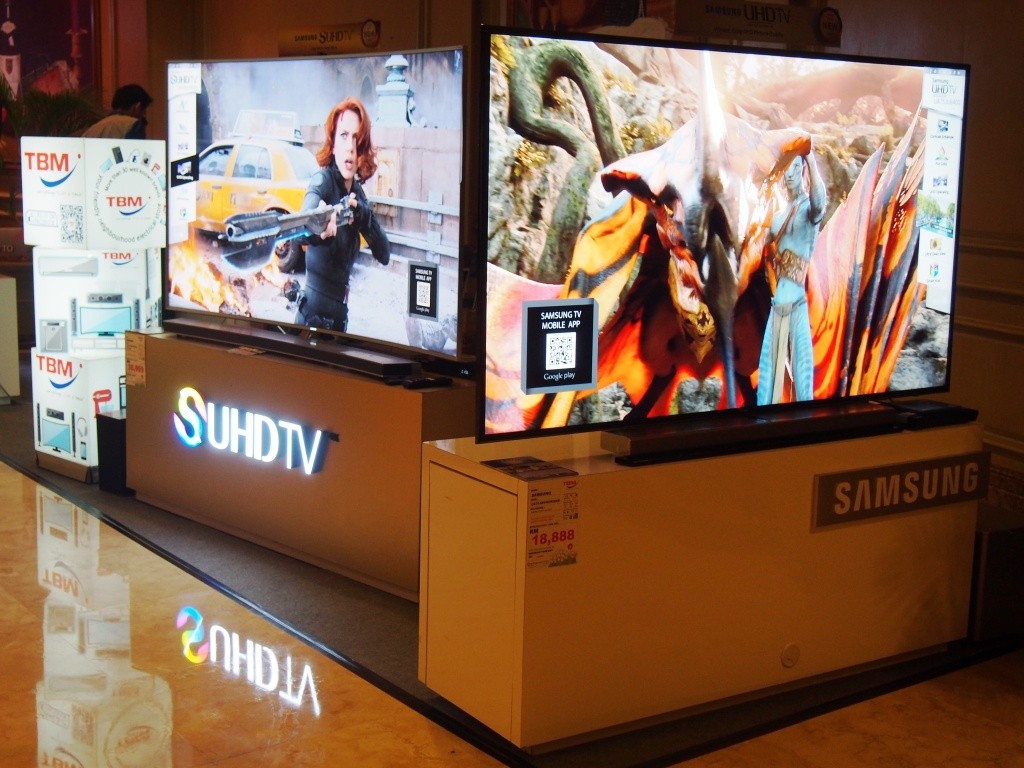 Samsung took the oppurtunity to showcase the latest UHD 4k TVs.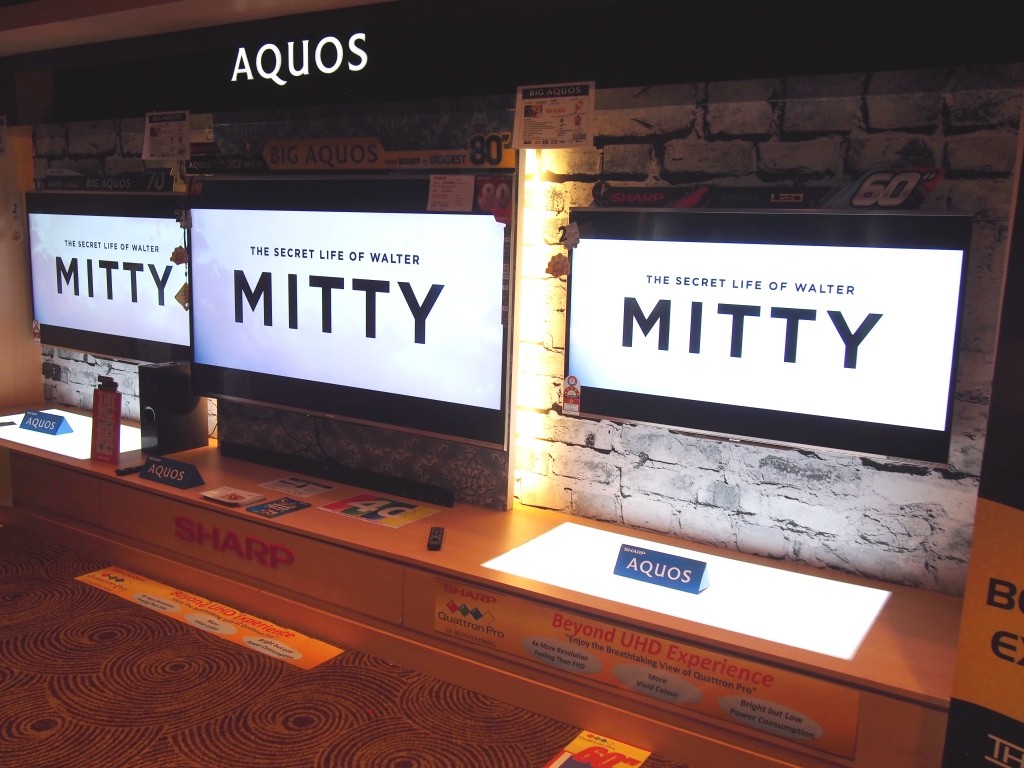 Sharp's latest Aquos range to TV's are demo-ed too.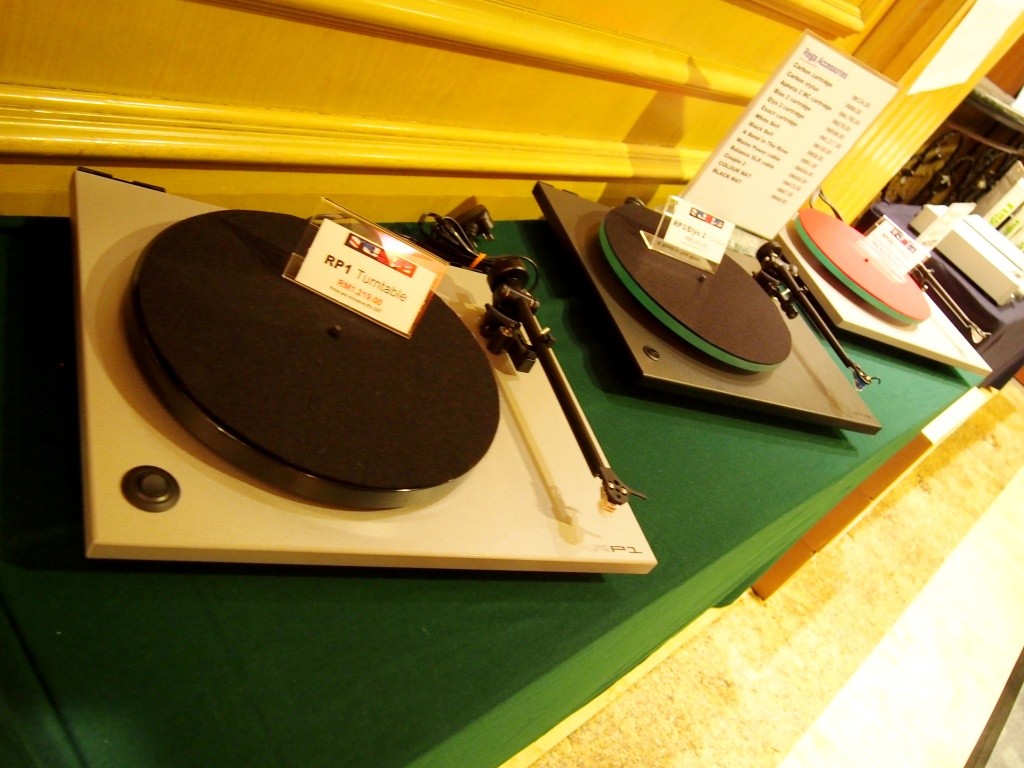 Asia Sound Equipment had plenty of Rega turn tables lined up.
 However, it was this demo of a simple system, comprising of Rega RP8 turntable, and Elicit amp, powering Acoustic Research speakers which sounded pleasingly smooth, and big hearted. Very likeable sound indeed.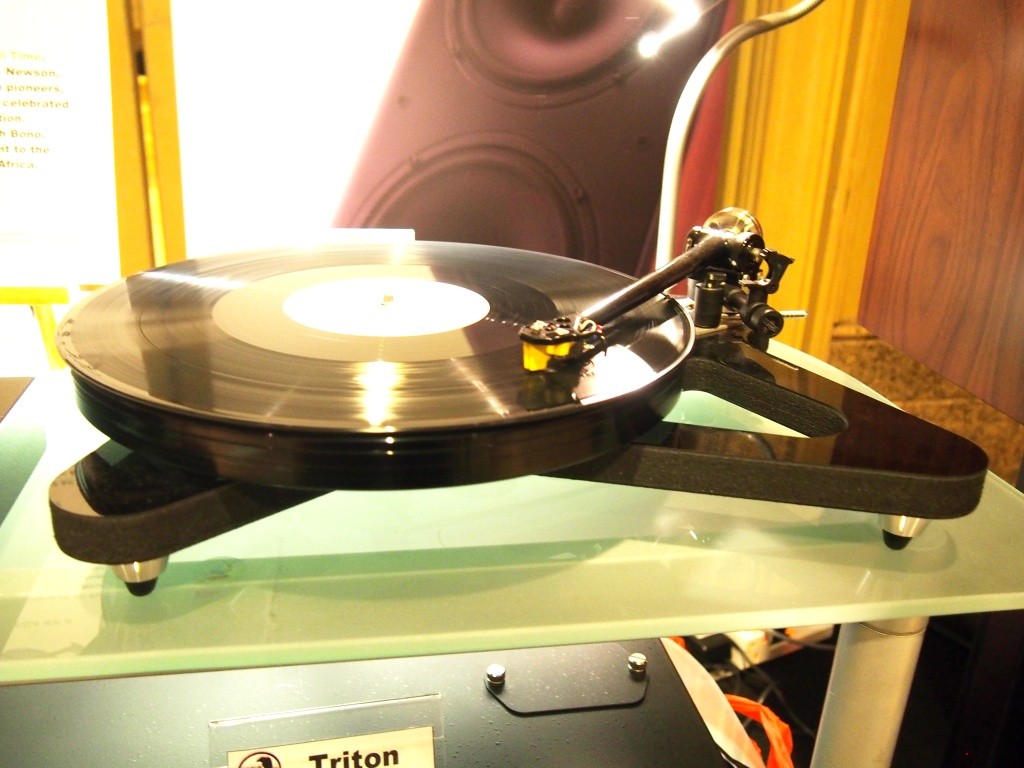 A closer look at the radical "guitar" shaped Rega RP8.
 Wo Kee Hong had Marantz and Denon stuff on static display.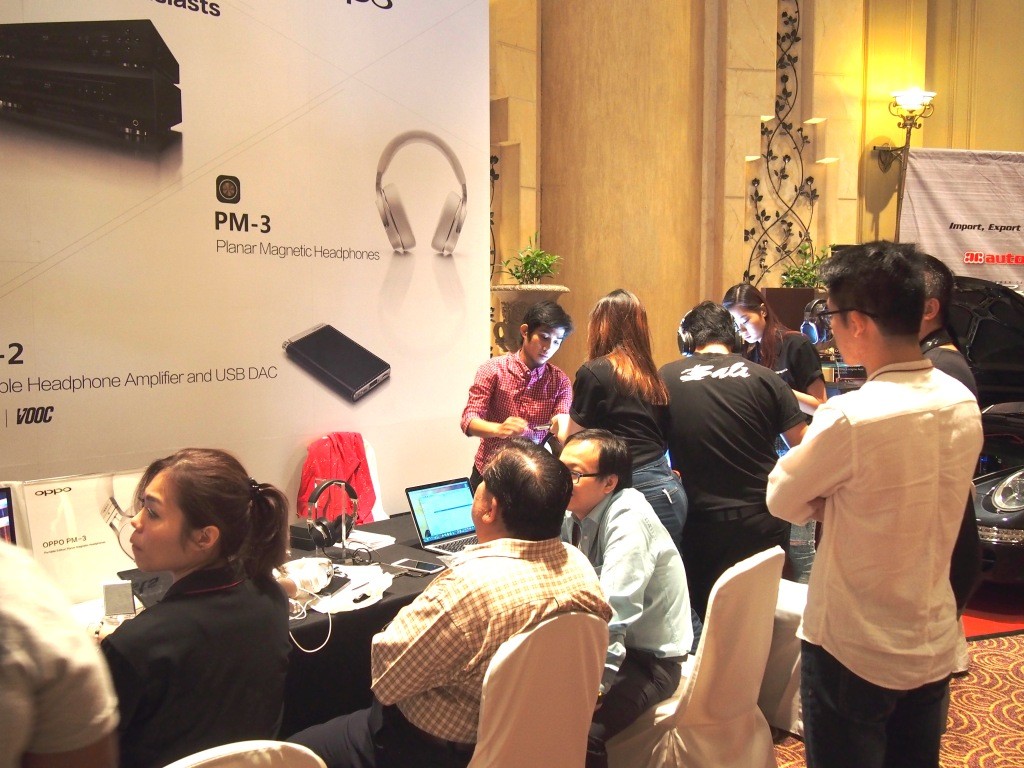 As usual, the preety maids at Oppo stand made many forming a bee line queue to experience their range of head phones and head amps!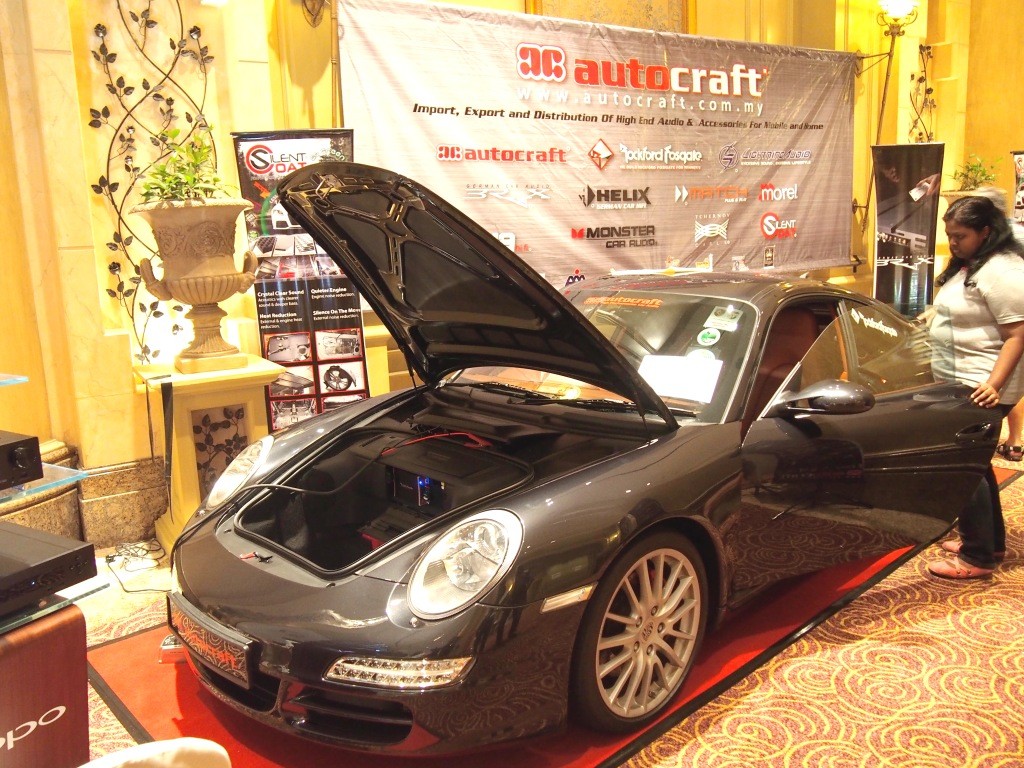 Not to be out done this year, we had car audio on demo too, coutesy of Autocraft.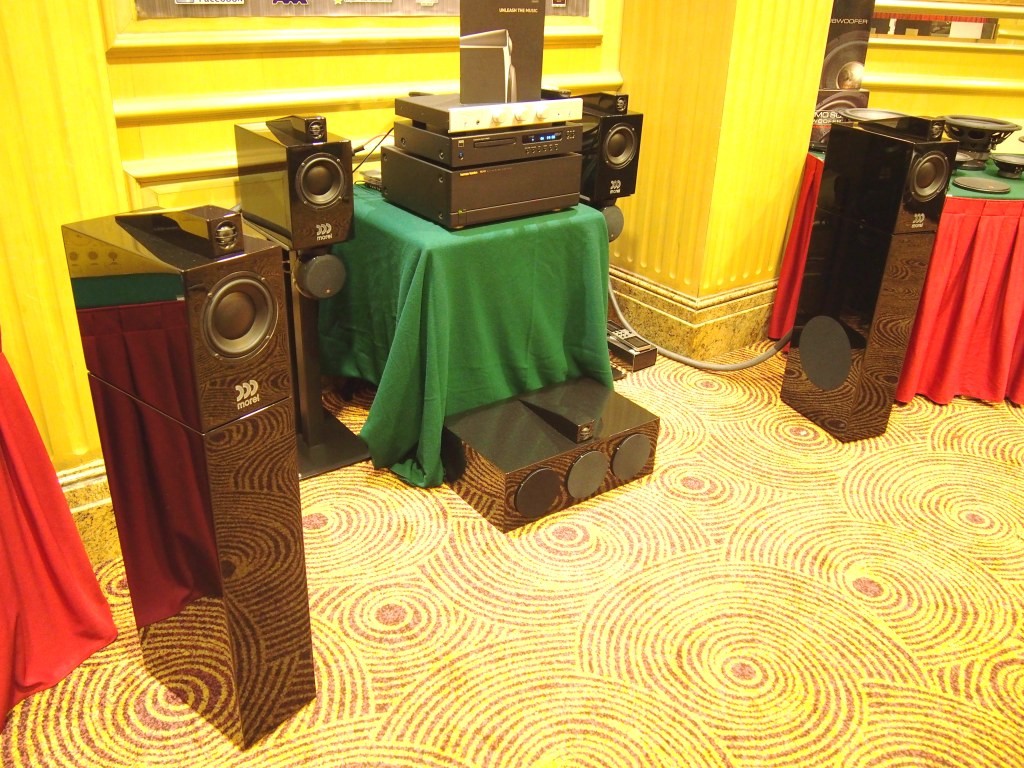 These Morel speakers, powered by NAD electronics are a curiosity in the Autocraft room. I've always had a soft spot for Morel speakers, and this system just sounded very tonaly complete and coherent. If more effort was taken in setting up, this may had been a formiable demo.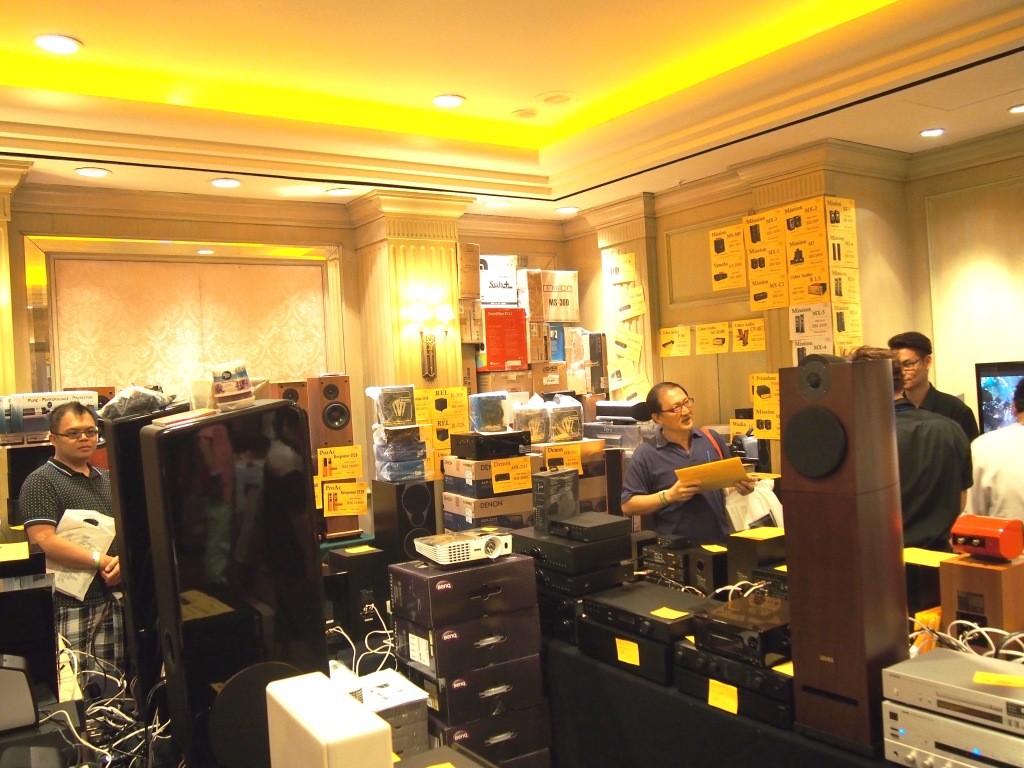 CMY Audio & Visual "Cash & Carry" on the entrance foyer of the KLIAV 2015 show.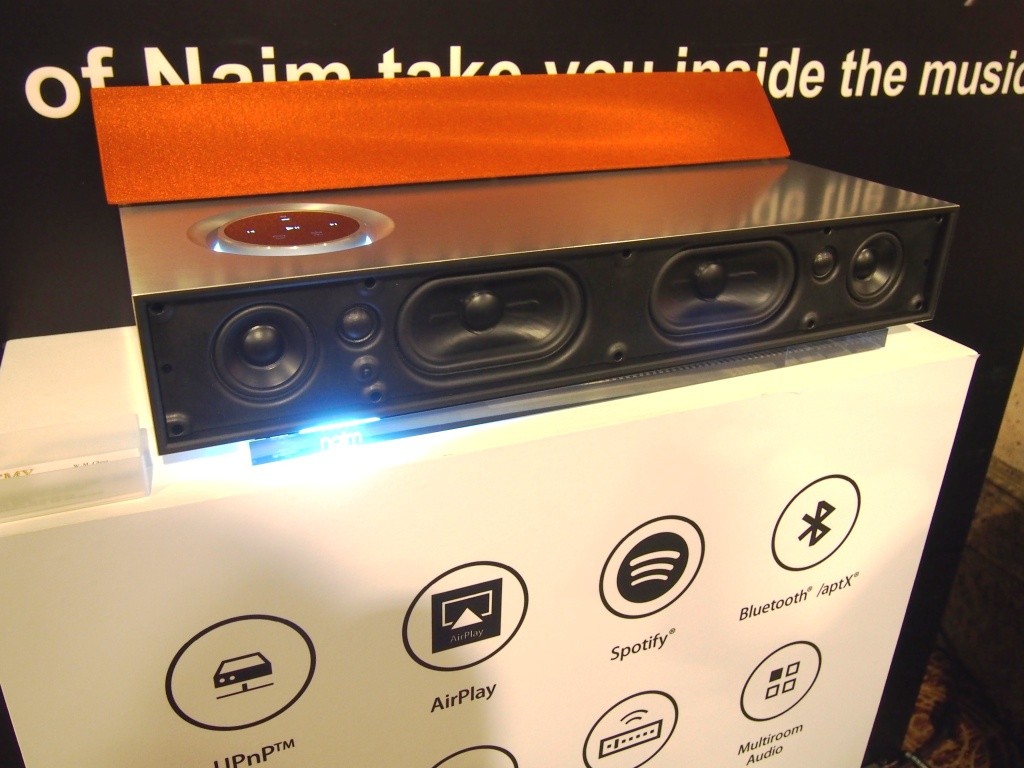 Another nice sounding highend sound bar, called Naim Musso. It was dishing out some nice MP3 tracks right opposite our AV2Day help desk, which is rather far away, but I was impressed with it's bass capabilities and overall clarity when playing loud!
Well, folks, that my sonic experience report on this year's KLIAV show. From my esteemed colleague's photo's I realised that I may have missed a few demo rooms. My sincere appologies to those rooms which I did not featured here.
Next up, my top 5 "Best Sound" & "Best Picture" for KLIAV 2015.
Article by WL Low