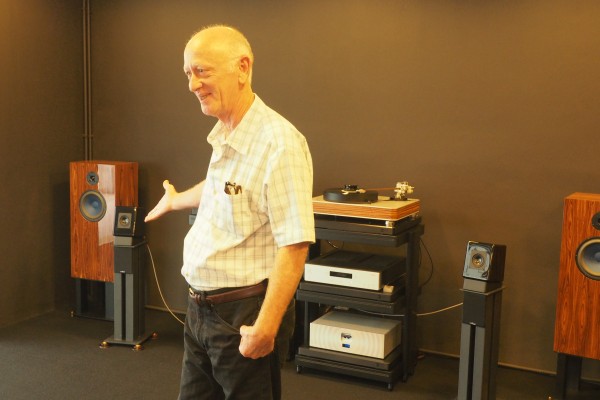 By Lam Seng Fatt
"Our cables are not tone controls. We make them sound as neutral as possible…they get out of the way of the music," said John McDonald, President and CEO of Audience, the American company known for its cables, and now its speakers (actually Audience had made speakers before, but more on that later…)
John was speaking at My Hi-Fi Shop in Jaya One, Petaling Jaya, yesterday afternoon to a group of audiophiles on his products.
During a Q&A session, we managed to dig out some of his trade secrets. For example, we confirmed that Audience AU24 cables were initially designed and made by Mogami, the Japanese cable specialist. But the newer ones were made by Audience. All this was revealed when John answered a question by AV2day's Willy who had asked if it was true that Audience cables were rebranded Mogami cables.
We also found out that John prefers using thin wires rather than thick ones. He also prefers crimping them rather than using solder, and if solder is used it contains a bit of silver. "Solder is like mud," he said.
He also prefers multi-stranded cables rather than solid-core. He said: "Solid-core wire will fracture when bent and the scarring will affect the signal flow," he said.
John is also a strong fan of OCC copper (Ohno Continuous Casting copper) which is monocrystal copper with a single crystal in such wire being up to 125 metres long. He uses 6 Nines OCC copper (99.9999% pure) to make his cables.
He does not like silver as it gets tiring after listening to it for a long time. All his cables except for the USB use copper.
Audience cables use high-quality cross-linked polyethylene as dielectric.
"Right now, we are experimenting with wire that is so thin that you can't see it if you placed it on your palm. Each wire is individually insulated," he said.
While he uses instruments to measure the electrical parameters, he depends on the most sensitive equipment to test his cables – his ears.
John revealed that when he started the company in 1997, it was actually to make speakers. And he did make line source array speakers which were tall speakers with vertical rows and rows of small speaker units.
But he had always wanted to make a simple full-range speaker. Using the best full-range speaker units in the market, he tried and tried and after 10 years and having spent much of his life savings, he gave up. "The best drivers available could not help me realise my vision," he said.
However, his engineer did not give up and kept on experimenting with his own design. That speaker unit is used in his latest speaker called The ONE. According to Audience's website, "without woofers, tweeters or crossovers our radically simple one-way designs outperform anything you've heard before…at or above their price level".
John said The ONE speakers are designed to be desk monitors but can also be used in small listening rooms. They come with matching stands (which are optional) and to boost the bass, they have passive radiators and require some rear wall reinforcement.
"The frequency goes up above 22kHz while the bass goes down to 120Hz. When placed close to the rear wall, they can go down to 80Hz. I have measured as low as 50Hz," he said.
The speaker unit has 12mm extrusion – 6mm either way. This ensures that the voice coil does not get out of the magnetic field, he added.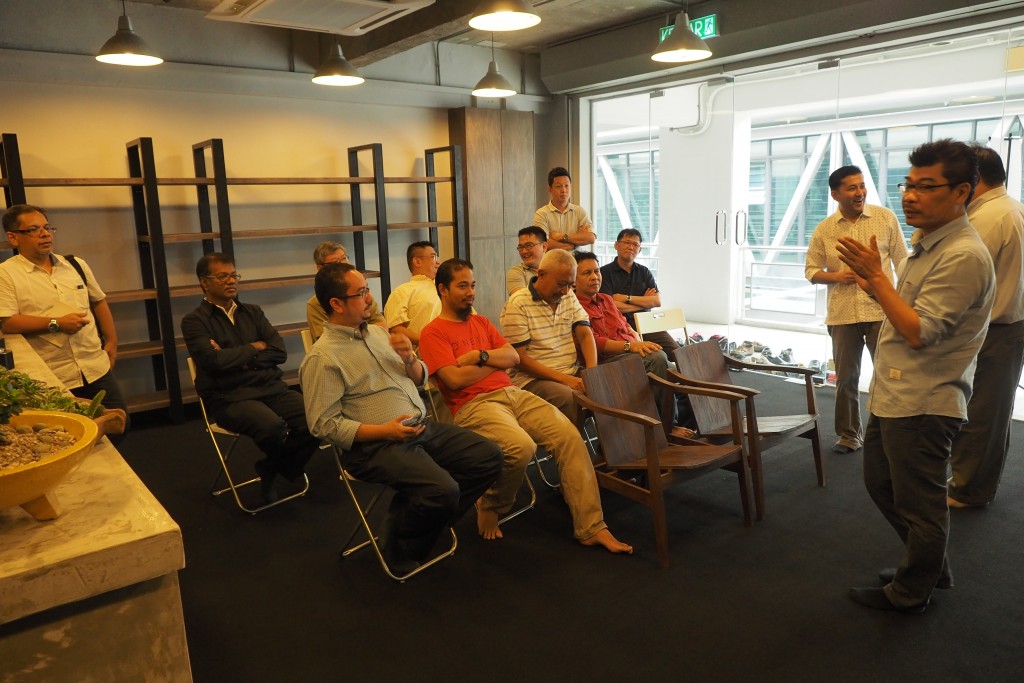 After the short talk, the audiophiles spent some time listening to The ONE speakers linked to a system comprising a Dr Feickert turntable, Aesthetix phono pre-amp and Leben amplifier. The cables were – of course – from Audience.