Laser Powered
by Dick Tan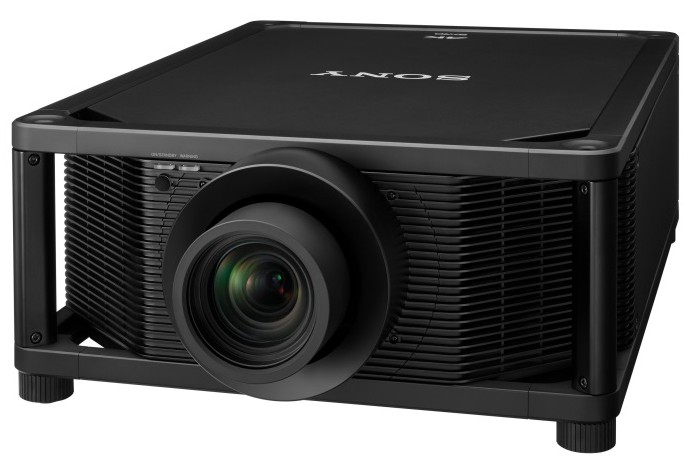 This year being the beginning of a new era of 4k media, visitors to the coming KL International AV Show 2016 in July can most certainly expect to see a huge showing of 4k or 4k ready display systems.  Sony which will essentially be the only company to showcase true 4k home theatre projectors with a native resolution of 4096 x 2160 pixels will be showcasing, among others, their top of the range VPL-VW5000ES.
Billed as the only laser powered 4k home theatre projector capable of outputting in excess of 5,000 lumens of brightness the VPL-VW5000, because of its extreme high level of light output is also HDR (High Dynamic Range) compatible.  This allows it to emulate the new very wide BT2020 colour gamut, which covers the full DCI colour space that's part of the new 4k media specification found in 4k Blu-ray players.
Equipped with dual HDMI inputs, one of which is HDCP2.2 compatible to enable reproduction of 4k 60p signals up to 4:4:4  8-bit or 4:2:2 12-bit signals, the VPL-VW5000 is essentially future media proof.
According to Sony the VPL-VW5000, through its use of laser light power is able to provide up to at least 20,000 hours of light output.
Other features normally found in high end home theatre projectors include vertical up horizontal lens shift, 2:35.1 cinemascope stretch capability and a built-in recalibration control.
At 550 x 228 x 750mm and weighing a colossal 43kg the VPL-VW5000 is undoubtedly a beast and its installation is certainly not meant for the faint of heart.
This new king of super high-end home theatre projection will undoubtedly cost a pretty penny… somewhere in the neighborhood of RM240, 000.00!
For further information contact:
Sampro Distribution Sdn Bhd.
Tel: 03 57402111
Article by Dick Tan