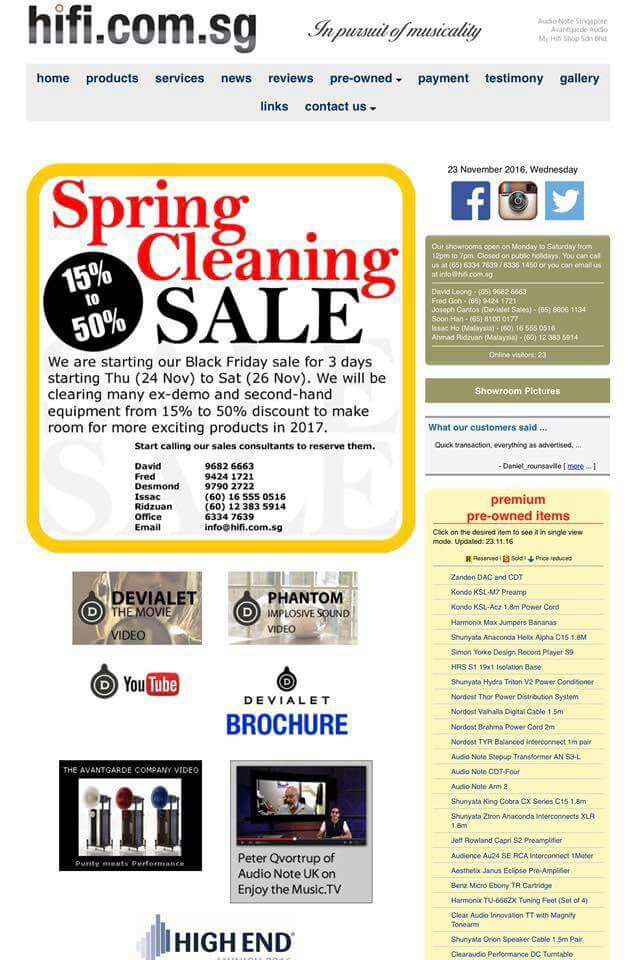 My hifi shop at Jaya One, Petaling Jaya, is having a Spring Cleaning Sale which ends tomorrow. A similar sale is on at hifi.com.sg at The Adelphi mall, Singapore.
Items that are ex-demo and second hand will be discounted from 15% to 50%.
If you are lucky, you may just get that Audio Note amp or Devialet at a huge discount.