SUB-stantial
by Dick Tan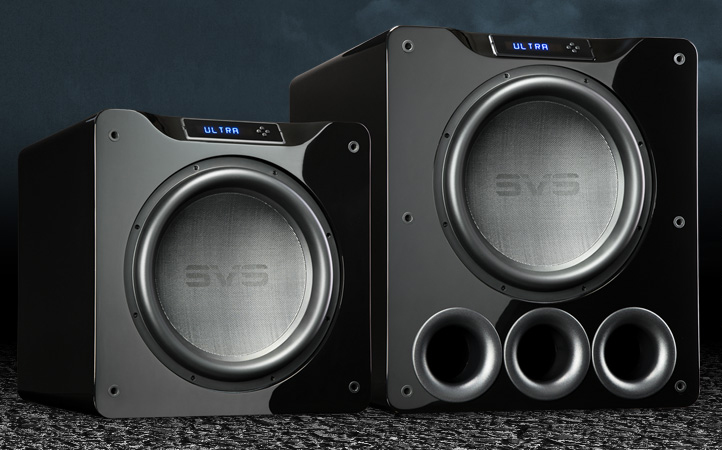 Maxx Audio-Visual recently announced the release of their latest 16 Ultra Series Subwoofers.
A two model range the new 16 Ultra Series comprises the triple front ported PB16 – Ultra and the fully sealed SB16- Ultra.
According to Max Loh of Maxx Audio-Visual, the distributor of SVS loudspeaker in Malaysia, the 16 Ultra Series Sub now effectively replaces SVS's previous flagship 13 Ultra Series.
Both the ported and sealed design share a huge, new, custom designed 16″ bass drive unit with an unprecedented 8″ edge wound voice coil, an equally new mosfet power amplifier capable of churning out a steady, cruising power of 1,500 watts in continuous mode or an astounding 5,000 watts in peak operation.
Also included is a ground breaking new subwoofer control and bass management technology that can be controlled via Smartphone app for Apple and Android devices.
Both subs are large to very large designs with the more compact, sealed SB16 Ultra measuring in at 20" x 195″ x 201″ and weighing 122 lbs.
The larger PB16 Ultra measures a gargantuan 25″ x 21.7″ x 30.9″ and weighs a backbreaking 175lbs! This is one sub, should it somehow finds its way into your home, is not likely to leave.
Accounting, in part, for its weight is the fact that both model enclosures feature heavily reinforced internal bracing to ensure minimum or no enclosure resonances that might colour and ultimately effect low frequency extension output and clarity.
In addition to its smart device and remote control options the 16 Ultra Series also feature a convenient to operate angle control panel located at the top of the front baffle.
Retail price are RM11,499 and RM14,499 respectively.
For further details contact:
Maxx Audio-Visual Trading
Tel: 06-6014070
Max Loh: 017-6778820
Article by Dick Tan