Pioneering On
by Dick Tan

While Pioneer has, of late, been a little 'under the radar' it has, thankfully, not been resting on its laurels, so to speak.  Two new Pioneer products have been introduced lately, the RM1,499 BDP-X300 and the RM12,263 SC-LX901 flagship AV receiver.
For movie buffs with a penchant for high quality audio and visual performance the BDP-X300 is a slim (435 x 63 x 250mm) and fairly light weight (2.3kg) Blu-ray player that features upscaling capability for 1080p movies to 4K resolution to provide an ideal resolution match with 4K UHD TVs and projectors.
Although intended for the mid market the BDP-X300, according to Pioneer, is packed to the gills with exemplary audio and video features such as Direct Stream Digital, FLAC, WAV, 192/24 bit audio DAC, Miracast, Wi-Fi Direct and DLNA certification to enable it to compete favourably with other models of the same or even higher category.
In addition to its obligatory HDMI output the BDP-X300 also comes with a pair of digital output in both coaxial as well as optical flavour, a pair of analogue socket, a LAN input and a USB connector.
Replacing the SC-LX90, the SC-LX901 is a large 11.2 channel behemoth capable of outputting a conservative Class D 140 watts per channel with less than 0.08% Total Harmonic Distortion under a nominal 4 ohms impedance.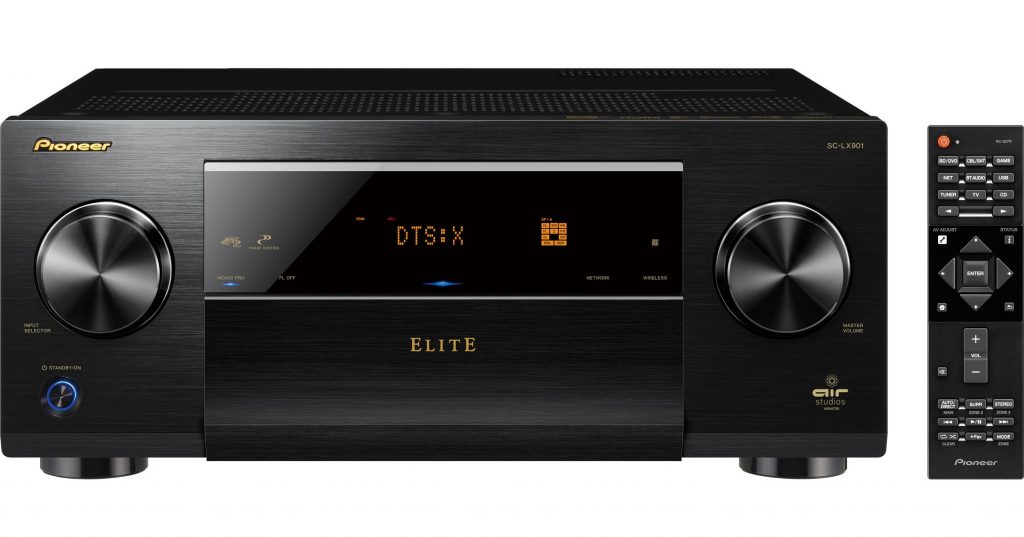 The AIR Studios tuned SC-LX901 is also DTS-X and Dolby Atmos compatible and features Pioneer's proprietary Reflex Optimizer for Dolby enabled speakers.
Other features include Airplay and Wi-Fi connectivity, 4K scaling and signal pass through, 8 HDMI inputs and 2 HDMI outputs, sophisticated MACC sound field   calibration and a phono input for connecting a turntable.  The SC-LX901 measures 17 1/8″ x 75/16″ x 171/3″ and weighs almost 40lbs.
For further details contact:
Pioneer Technology (M) Sdn Bhd
Tel: 03 26972920
Ryan Lee 012 2111667
Article by Dick Tan