No Holds Barred
by Dick Tan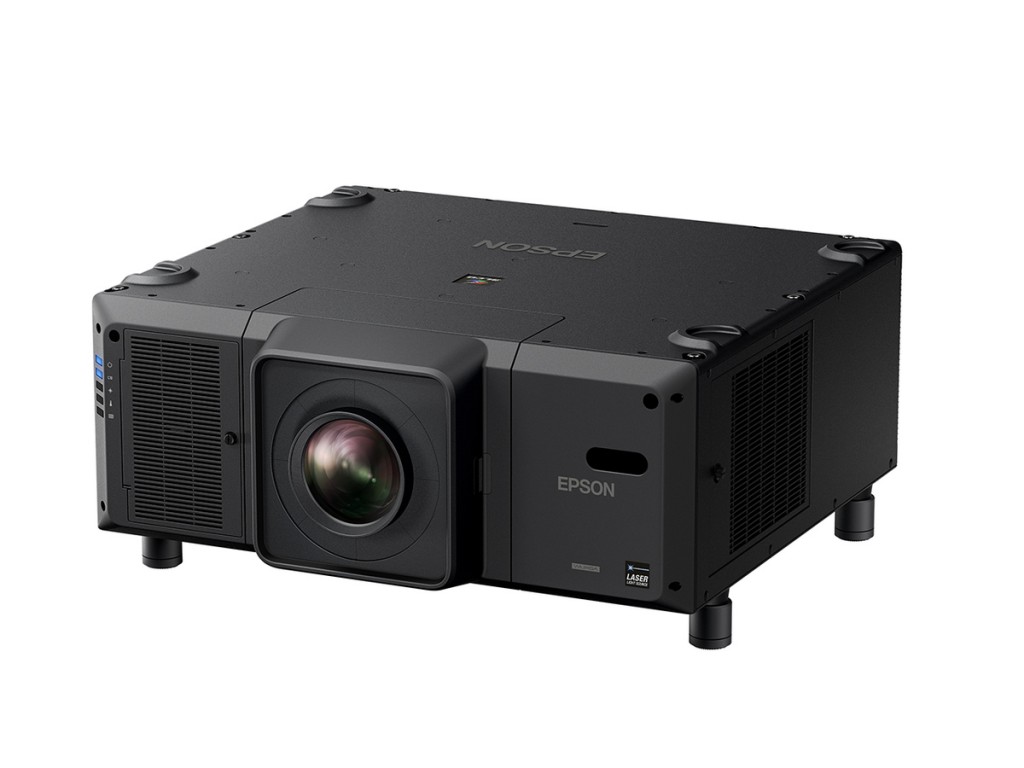 As the trend towards Laser powered projectors begins to take an upward growth pattern especially among high end home theatre and professional grade projectors, the era of the new super high resolution (4K), super bright and super big picture is at last an obtainable reality.  And the sky is literally the limit!
In this respect, nothing embodies this desire for big, bright, crystal clear pictures more effectively than Epson's latest flagship laser powered projector, the Pro L25000.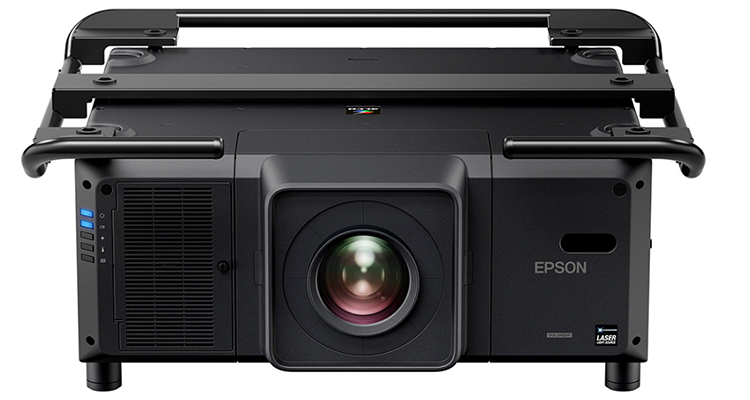 Designed primarily for the professional rental and stage segment of the visual projector market the PRO L25000 is also an ideal candidate of the super high end, no holds barred home theatre systems.
You would need a very big room of course for the PRO L25000 is capable an incredibly searing light output in excess of 25, 000 Lumens. It's almost unheard of!
Indeed, the Pro L25000 is said to be the first LCD based projector to achieve this record level of light projection without compromise to the reproduction of black levels.
Claimed contrast ratio is said to exceed 2, 500, 000:1 with a colour reproduction capability ranging up to 1 billion colours.
The source of such a high level of light output is made possible through Epson's proprietary laser light system working in conjunction with an inorganic phosphor wheel.
According to Epson the laser light source is expected to last up to at least 20,000 hours and unlike traditional lamps that deteriorate with age, the laser light source is said to be able to maintain a highly consistent level of light output performance throughout.
Although featuring a 1920 x 2000 WUXGA native resolution the PRO L25000 is able to output seamless 4K resolution via Epson's proprietary 4K Enhancement Technology.
Reflecting its professional grade the PRO L25000 is a massive design measuring some 37″ x 14.9″ x 33.8″ and weighs almost 150lbs.
Other features include a high flexibility horizontal and vertical lens shift, HDMI and AVI video inputs and a three-speaker audio monitoring sound system, optic Lens change options and a long 24/7 operation capability.
And the Price? Anywhere from RM400,000 to a cool RM500,000 depending on the type of lens specified. To give you an idea why the final price varies so widely there are an option of up to 8 lenses to choose from.
The PRO L25000, by any stretch of the imagination, is certainly no mass market contender in the projection market. You and I are unlikely customer target unless by some great fortune we strike the lottery jackpot!
Its original intended market as mentioned before is the professional stage and rental market, cinema and large auditoriums.  And oh yes, the lucky few of us well healed enough to afford the best that home theatre projections has to offer.
The PRO L25000 and other Epson video products may be auditioned at the coming KL International AV Show 2017 at the Sunway PUTRA Hotel from July 28 – 30, 2017.
For further details contact:
Epson (M) Sdn. Bhd.
03 56288288
Article by Dick Tan