By Lam Seng Fatt
In the Van Den Hul room, I saw little boxes with red lights on their facades placed on top of the speakers. They were named simply The Extender.
Curious as to what Van Den Hul's latest gadget was, I asked the executives manning the the room and was told that it was some kind of rotary field device which is connected to the power amplifier or preamp and converts music into infra-red signals. The Extender is supposed to improve the experience of listening to music.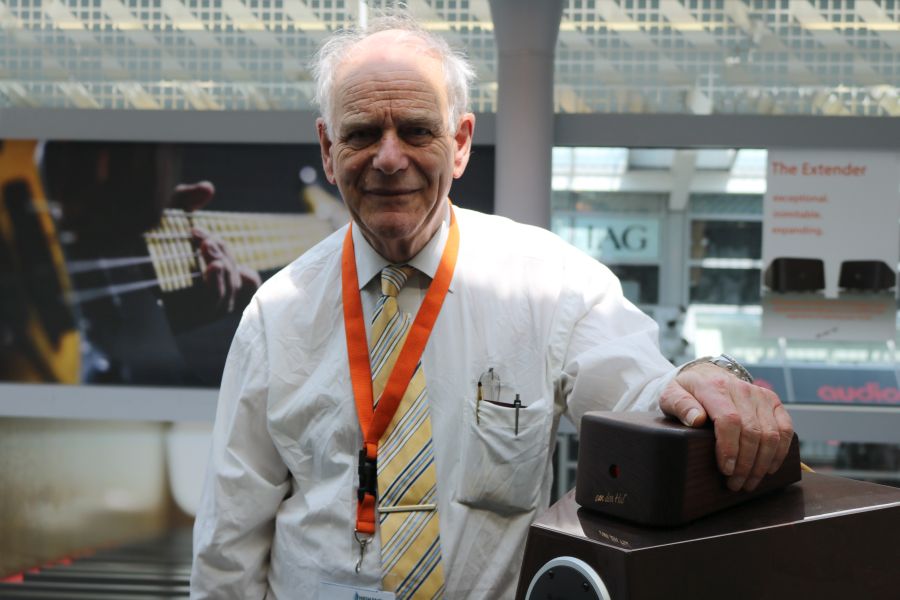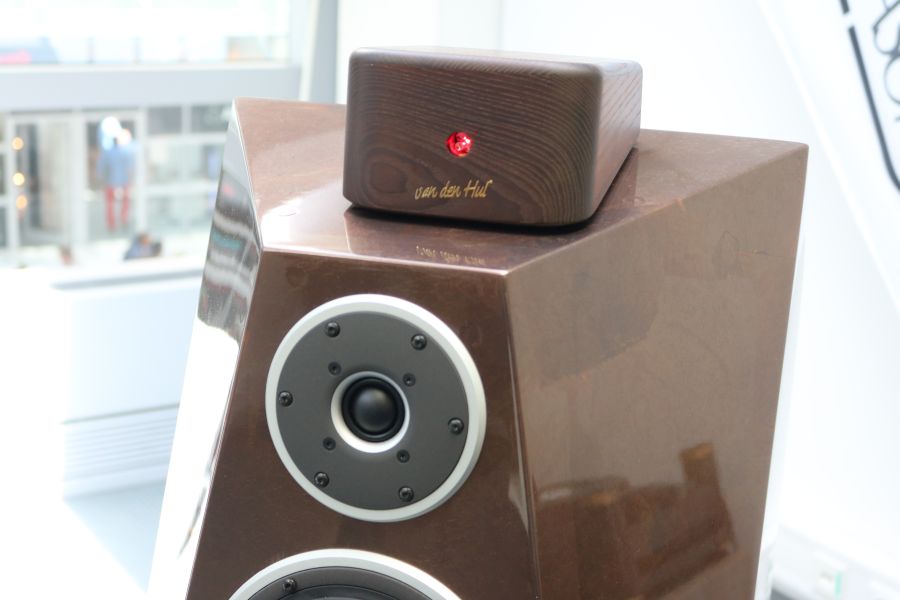 The next day, an elderly man was in the room and I saw from his name tag that he was Mr A.J.Van Den Hul himself. So I introduced myself and asked him to explain how his infra-red gadget worked.
Van Den Hul, 79, asked me to follow him and he sat down on a chair near the door. He signalled to me to sit  down next to  him, and proceeded to explain. He said: "No, it does not emit infra-red. There is energy in your body. Your brain, your body will not work without energy. All cells communicate with energy."
I asked him: "Is it some kind of electromagnetic energy? Or some kind of radio frequency energy?"
"No, it is the energy in your body. What The Extender does is to convert sound signals into energy and send it to you," he said.
He proceeded to take out another gadget – yet one more invention of his – and said it can detect various illnesses in your body and there is another gadget to transmit energy to your body so that your body can heal itself.
Then he talked about some case histories of patients that he had helped with his diagnostic and curative gadgets. He slammed the medical fraternity as the doctors and scientists will never accept his ideas and inventions.
Frankly, his explanation was way too radical and abstruse for me to really understand, but Van Den Hul is a legend in the hi-fi world and his various products from interconnects to cartridges have been critically acclaimed by numerous audiophiles. So I would rather take his views at face value, especially since my knowledge of hi-fi pales in comparison with that of the master.