Rock Solid
by Dick Tan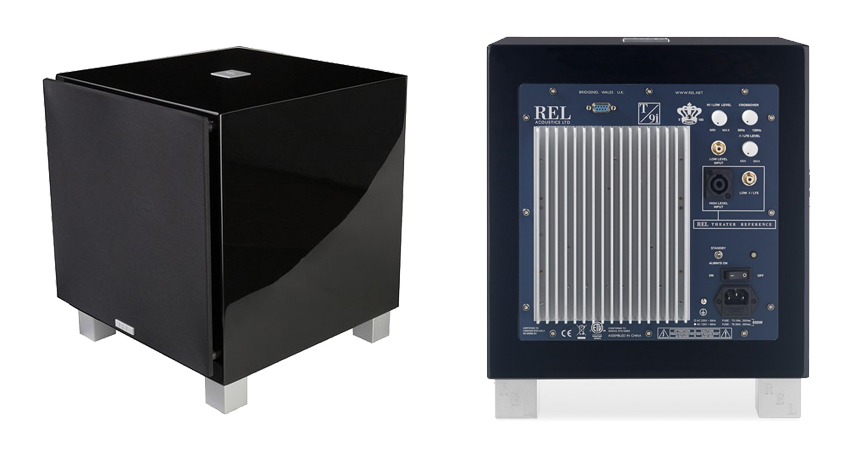 As part of its massive plan to celebrate its 25 Anniversary at the coming KL International AV Show 2017, CMY Audio Visual will be putting up, what it hopes to be an impressive exhibit that will include audio and video products from no less than 10 world renown manufacturers.
Among them will be REL, one of the most highly regarded of specialist subwoofer manufacturer in the world. One of the range of REL subwoofers on exhibit will include the high performance yet affordable 3 model T Series, now upgraded to its current status.
Flagship of the range, the T/9i is a solidly constructed sub measuring 13″ wide x 15.2″ high x 16″ deep.  It weighs a little more than 42 lbs which is about 4lbs heavier than the previous version.
According to REL this extra weight is due to the thicker cabinet and the more intricate internal bracing to reduce enclosure resonance even more to optimise on the higher performance characteristics of the new drive unit.
Two 10″ drive units are utilized, one active, mounted to fire directly onto the floor, the other a frontal mount passive design.
The muscle that drives the active 10″ driver is supplied by a robust, proven 300 watts Class AB power amplifier. The same amplifier design, because of its robustness and reliability is used in all REL active subwoofer.
Also featured in the T/9i is REL's latest generation of its Arrow Zero compressive wireless system that allows the T9i to be operated wirelessly with an effective transmission distances of up to 45 feet.
At the rear end of its superbly finished high gloss piano cabinet can be found inputs for both low level as well as high level type signals, the latter for use in a two-channel hi-fi system using speaker wires soldered onto a rugged Neutrik Speakon connector.
The REL T9i retails for RM7,350 and may be reviewed along with other REL products at the KL International AV Show 2017, July 28-30, The Sunway Putra Hotel (opposite PWTC), Kuala Lumpur.
For further details contact: CMY Audio Visual Sdn Bhd.
Tel:  03-2143 9406
Dicky Ng: 012 3308893
Article by Dick Tan