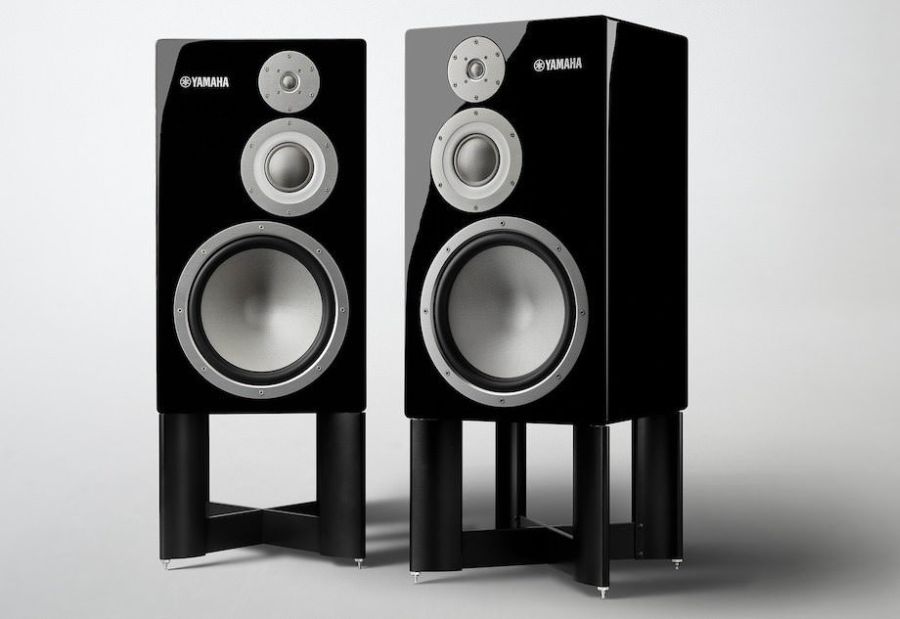 By Lam Seng Fatt
Older audiophiles will recall the Yamaha NS-1000 speakers which were launched back in 1974 which scored a first by having a dome mid and tweeter made of the light and rigid metal beryllium (Focal used the metal many years later in its tweeters).
The Yamaha NS-1000 has gained a cult following and I last heard a pair about six years ago driven by an Usher Class A  amplifier.
Last year, Yamaha launched a successor to the legendary NS-1000. Called the NS-5000, the speakers have also broken new ground by using a totally new material which has acoustic velocity comparable to beryllium.
The material is Zylon, a synthetic fibre made in Japan that is touted to be the strongest fibre in the world with optimum elasticity. The woofer, midrange and tweeter drivers are all made of Zylon and vapour-coated with Yamaha's proprietary monel alloy.
"The soft-dome diaphragm suppresses peaks and dips in the frequency response caused by the inherent resonance of the diaphragm, while taking advantage of ZYLON's high acoustic velocity comparable to that of beryllium. The result is a remarkably flat frequency response, with unified tone color and acoustic velocity over the entire frequency range, providing comfortable listening experience and meticulously accurate, superb sound reproduction of the highest degree.," says its website.
The Yamaha NS-5000 has other exciting technologies such as the  R.S. (Resonance Suppression) Chambers which suppress unwanted resonances in the mid and tweeter drivers.
Instead of using foam or acoustic wool, Yamaha uses specially-shaped tubes designed with proprietary acoustic analysis software which are installed behind the midrange driver and tweeter to cancel out the resonances caused by the back wave.
This concept is extended to dealing with the standing waves inside the cabinet. Yamaha uses an Acoustic Absorber to eliminate sound-absorbing material to restore the original energy of music. Yamaha uses a resonance tube to cancel out standing waves inside the cabinet. This serves to eliminate the need for the box to be stuffed with foam or wool like conventional speakers. This method of damping the standing waves is often cited as the cause of a dead-sounding speaker.
The cabinet itself is made of specially chosen birch plywood from Hokkaido. These are laminated and different thicknesses are used with the front bafffle being 29.5mm thick. The enclosure is heavily and strategically braced to reduce box ringing.
It is a bass-reflex design and the port has a twisted flare to prevent noises caused by wind moving in the tube.
Specifications
Woofers                           30 cm (12″) cone type
MidRange Driver           8 cm (3-1/4″) dome type
Tweeter                            3 cm (1-1/4″) dome type
Frequency Response     26 Hz-40 kHz (-10dB), -100 kHz (-30dB)
Nominal Input Power    200 W
Max Input Power            600 W
Sensitivity                        88 dB / 2.83 V/1 m
Crossover Frequencies  750 Hz / 4.5 kHz
Impedance                       6 ohms (minimum 3.5 ohms)
Dimensions (WxHxD)   395 x 690 x 381 cm; 15-1/2" x 27-1/8" x 15" (with speaker terminals)
Weight                              35 kg; 77.2 lbs. / unit
The Yamaha NS-5000 will be launched at the hifi creations room at the Kuala Lumpur International AV show next month. Victor Pheh of hifi creations said it will cost RM65,000 per pair.