Empowering your Network Audio
by Venoth Nair
These days it's almost impossible to ignore the importance of network based connectivity when it comes to audio playback. The simplicity of control through use of a mobile device and access to an unlimited amount of music means that if isn't connected, it isn't current. Klipsch, which understands this well, has come up with a complete range of products which support network based audio. Better still, all these products can work together to create a Klipsch home ecosystem. Previously I reviewed the RW-1 tabletop speaker and in today's installment, I'll be looking at the PowerGate which is a small footprint, high powered amplifier which strives to be the hub for all your online and offline audio sources.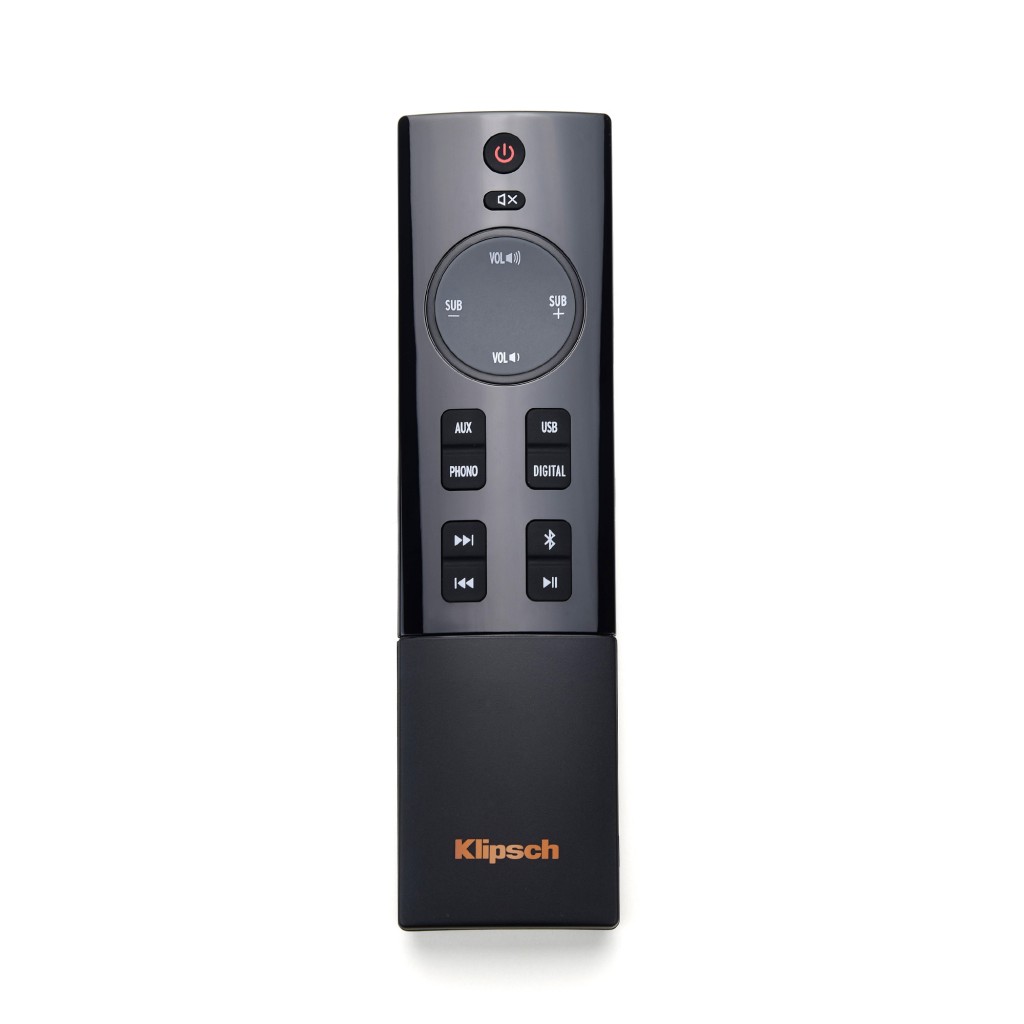 The PowerGate is a simple clean black box with a small footprint measuring a mere 25.4 cm wide and 15.24 cm deep. The front fascia is where you would find a jet black beveled volume knob flanked by two buttons on the left and a single 3.5mm headphone jack on the right. The entire front is a high gloss black with the top finished in a matt black with the signature copper colored Klipsch logo. Power up the Klipsch and the front lights up with an indicator for volume level which has a cool white glow to it that matches the lighting on all the other Klipsch wireless products.
On the back, the little Klipsch PowerGate is chock full of connections with an optical input, a USB type B input, a pair of RCA connectors (which can be converted to a phono connector with a flick of a switch) and a LAN cable input. There is also built in Wi-Fi connectivity and Bluetooth which supports AAC as well as AptX decoding. As far as outputs go, the PowerGate comes out strong with a pair of analogue outputs and if you thirst for more bass, a subwoofer pre-out as well. Combine all this connections with a muscular 100 watts per channel class D amplification (at 4 ohms) output and what you're left with is a pocket rocket.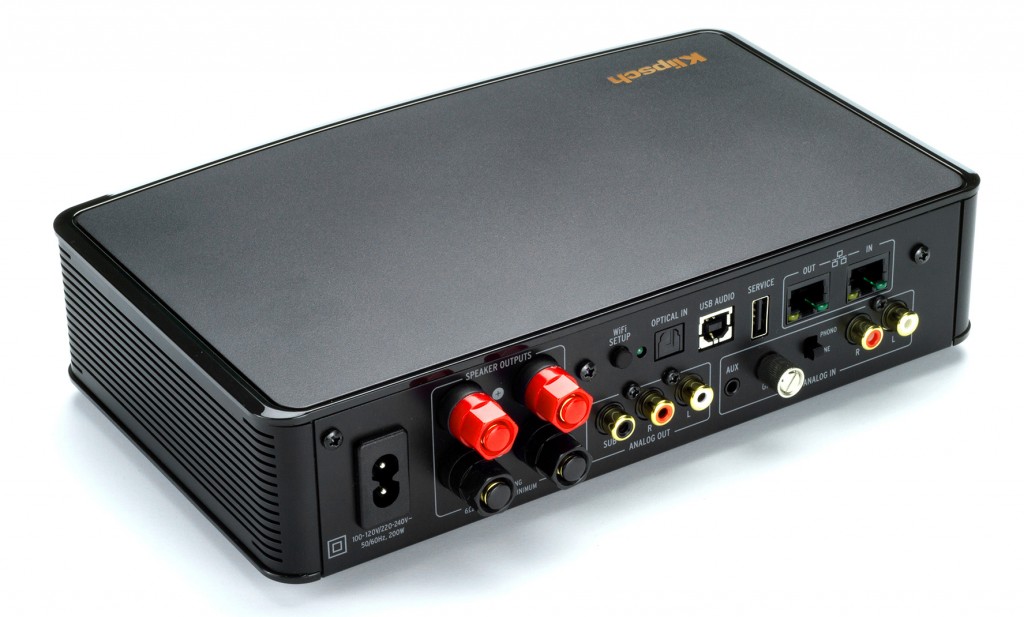 The 100 watts of amplification is what denotes the "Power" in the PowerGate name, while the "Gate" symbolizes the function of this little device which acts as a bridge to convert all your legacy source equipment into stream able devices. The PowerGate does this by taking the input signal from any of the connected sources which could even be a turntable, and converts that signal into a stream that it then sends through the network either wirelessly or through the connected LAN cable. This gives the user the ability to playback music of various sources in different places throughout the home or even play the source everywhere a Klipsch stream device is located. This expands source support to include all non-solid-state music equipment which is great for those who still enjoy listening to CDs, Cassettes and even vinyl's.
The Klipsch PowerGate is also great to be used as a replacement for a soundbar as the optical input can be hooked up to a television to give you beefier sound to your waif like TVs. The audio pedigree to the Klipsch will ensure that it will switch between pure audio and movie sound seamlessly and to great effect thanks to its superior audio grade build. The supplied remote control helps control basic functions of the unit such as volume and input selection. You can also control playback of your connected Bluetooth device and subwoofer gain volume.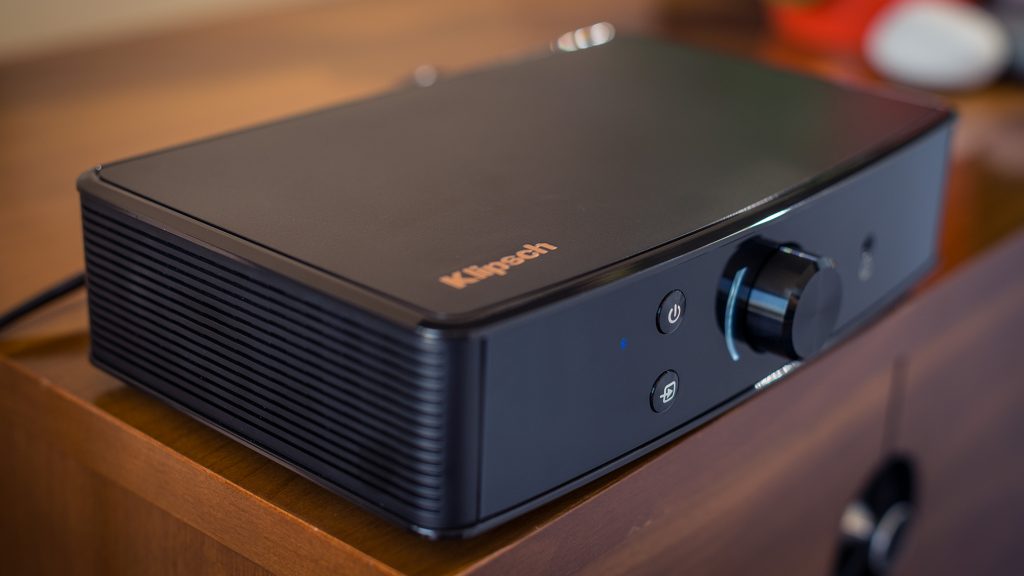 Sound quality output from this tiny little titan is pretty rock solid. The class D amplifier is really good at delivering high volume with minimum fuss and the PowerGate has no issue driving even floorstanders up to exciting levels. The Klipsch sounds great with most genres of music but shine particularly well with rock music. The flexibility of this little wonder doesn't stop there. You could even add this unit to older receivers to bring it up to date by adding stream functionality to your AV system. There really is a limitless amount of possibilities when it comes to the functionality of the PowerGate. The new Klipsch PowerGate retails for RM 2,499.
If you're up for a taste of the new Klipsch PowerGate or any other of the Klipsch Stream based product range, come on down to the KL International AV Show 2017 at Sunway Putra Hotel (opposite PWTC) this 28th to 30th July to get up close and personal with it.
For further details contact:
WKH Distribution (M) Sdn Bhd.
Tel:  03 62700035
Kenny Sea: 019 3395186
Article by Venoth Nair