An Optical Approach
by Venoth Nair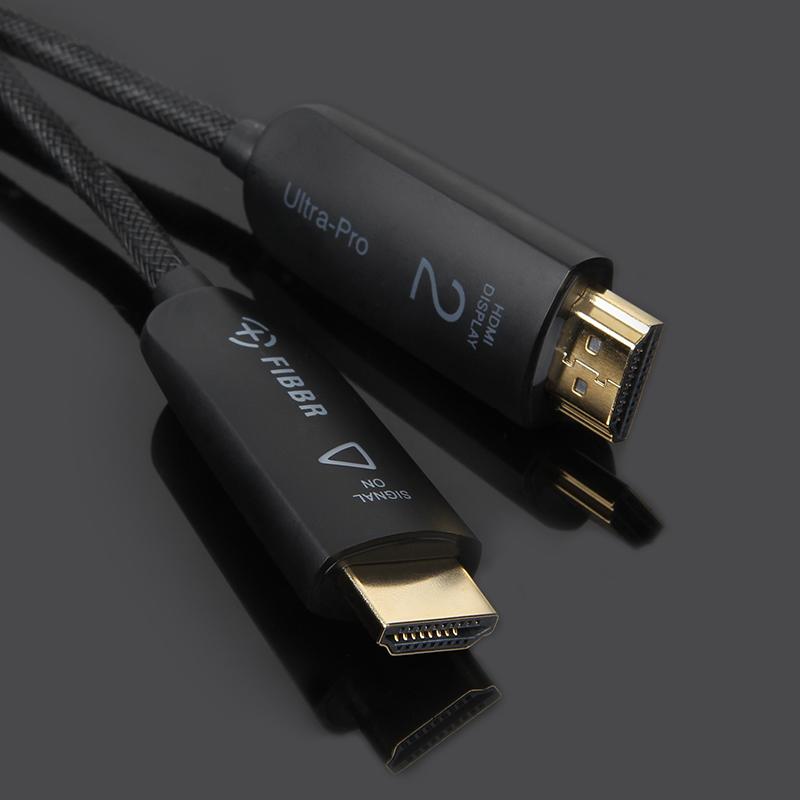 HDMI cables are now the standard when it comes to the AV world with almost every device connected via this standard. This has led to a slew of advancement in cable technology to ensure that once connected, the cables will deliver the absolute best performance. FIBBR joins this club with the introduction of its Ultra Pro 4K HDMI 2.0 cables.
What makes the FIBBR Ultra Pro range special is the use of Fiber optics to transmit the HDMI signal as opposed to the normal copper cabling. This choice in material has allowed FIBBR to reduce the overall size and weight of the HDMI cable by 60 % while providing greater flexibility over traditional cable designs. This means that a FIBBR can handle tighter turns and fit through smaller fittings better than other average HDMI cables.
Additionally, the employment of fiber optics empowers the cable to handle far greater distances without any degradation in signal quality. This leads to absolute freedom when it comes to placement of components which with normal cables can be limited. The Ultra Pro also comes with a smart indicator that shows the status of the connection letting you know if all is connected correctly. The FIBBR Ultra Pro is also engineered to be highly resistant to surrounding electro-magnetic interference which could lead to poor overall audio and video quality.
FIBBR's Ultra Pro cables come in a variety of lengths from 2 meters all the way up to 35 meters which is great for those utilizing projectors. The fiber optic cables start at RM 918 for the 2 meter length.
For further details contact:
Creative AV Sdn Bhd
Tel: 03-90810068
Alex: 012-3681288