Enhanced 4K
by Dick Tan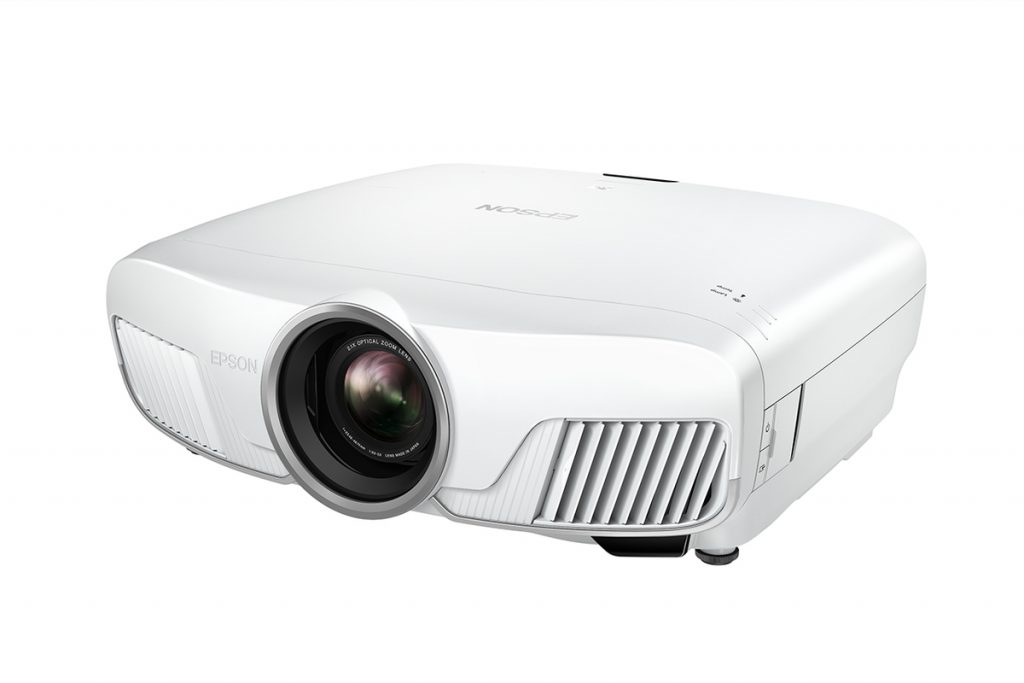 As 4K UHD display devices are fast displacing Full HD 1080p ones in the consumer TV market the home theatre projection market, which is the sector that would most benefit from the higher resolution is struggling to catch up.
One of the primary reason for the sluggish growth in the home projector market could well be that native 4K projectors are still relatively expensive and out of reach of most big screen enthusiasts.
Sony is, at the time of writing, the only projector manufacturer that makes native 4K projectors but their cost, even though attempts have been made to introduce more affordable models, have frustratingly been still out of reach of most videophiles.
However, there is noticeable growth among a group of manufacturers that offers projectors, though not quite 4K in native resolution, uses a well proven technology of pixel shifting to achieve a perceived 4K resolution effect.  Known manufacturers that offer such projectors are JVC, Epson, BenQ and Optoma.
4K pixel shifting projectors from these companies have one thing in common, they are all at least 30 – 40% more affordable than their native 4K cousins.
The subject of this review, Epson's EH-TW8300 uses a pixel shifting technology known as 4K Enhancement to achieve a near 4K image performance.
Greatly aiding the EH-TW8300 achieve the kind of eye popping visuals that 4K images are capable of showing, the EH-TW8300 comes equipped with its proprietary Super Resolution and Detail Enhancement video processing technology.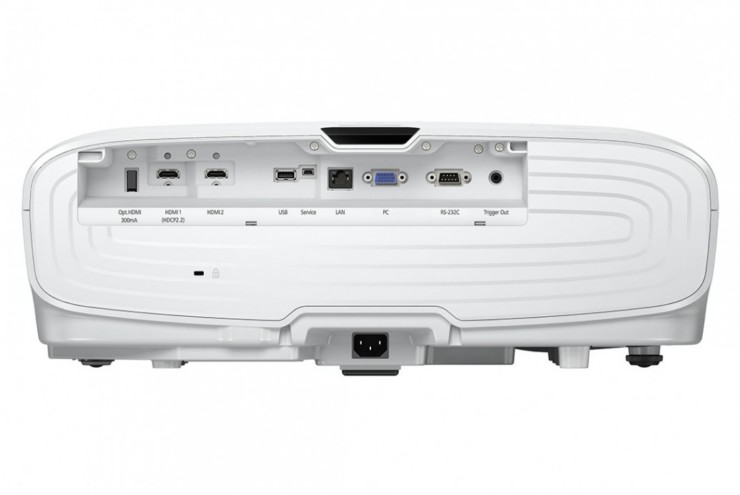 Set to retail at RM12,999 the EH-TW8300 is currently the most affordable non-portable 4K capable home theatre projector available.  In short, this projector, from the onset, is designed for optimum performance and is meant for the serious videophile who would most likely have his projector properly and permanently mounted.
For the amount you pay you get, in addition to the pixel shifting derived 4K resolution, built-in HDR (High Dynamic Range) compatibility, ultra wide REC2020 colour space designed for optimum 4K resolution performance, 2 HDMI inputs with one being fully HDCP2.2 capable, a VGA computer input and a LAN port.  It is also 3D capable.
To cut to the chase, any visual enhancing aid that is expected of a middle to high-end home theatre projector is offered in the EH-TW8300.
Setting up is fairly straight forward.  The EH-TW8300 requires a nominal 13 feet throw distance to generate a Cinemascope 2.35.1 aspect ratio widescreen picture on my 110″ diagonal StewartFilmScreen GreyHawk screen.
Both regular Blu-ray and UHD Blu-ray sources were used in this review and includes movies such a 'Sicario', 'Hacksaw Ridge', 'Great Wall', 'Magnificent 7′ and 'The Dark Tower'
All these movies mentioned are selected because they are all shot in the Cinemascope 2.35.1 aspect ratio and will fit into my similarly shaped StewartFilmScreen GreyHawk.  A perfect fit with no top and bottom black bars that you would encounter on a conventional 16.9 aspect ratio screen.
There are, of course, some fine movies that are shot in the 1.78.1 (16.9) aspect ratio.  These movies when shown in a 2.35.1 screen will be slotted right in the middle with accompanying sidebars to the left and right.
I know that there are many who do like any form of side, top or bottom bars but in an imperfect world it is in my view an acceptable compromise, well, at least to the true movie lovers as most films are shot in the wider 2.35.1 aspect ratio.
As the EH-TW8300 does not provide auto switching between normal Blu-ray and UHD HDR ones, two picture pre-sets modes 'Natural' for
Blu-ray and 'Dynamic' for UHD HDR Blu-ray were used.  Why is that so?  The reason is simple.
An optimum picture calibration for regular Blu-ray will likely look unacceptable or even garish for UHD HDR encoded Blu-ray movies due largely to different video processing requirements for the two Blu-ray formats. It is unfortunate that the EH-TW8300 does not provide some form of auto switching, but its absence has no effect on the overall performance of the projector.  It only incurs a slight inconvenience of having to perform the switching manually.
In a nutshell, all the movies mentioned showed varying levels of improvements in visual performance between regular Blu-ray and UHD HDR Blu-rays.  Improvements include a generally higher level of visual detail, a brighter, punchier looking picture with a richer colour palette and a much more discernible level of contrast that adds significantly to the overall realism of the movie experience.
Within the couple of weeks that I had the EH-TW8300 with me I discovered that while very high resolution is desirable to achieve higher detail in visuals, it is but only one of the requisite requirements in producing a visually stunning picture that a properly set-up 4K display is capable of.  The other key technology is HDR video enhancement that was conceived to work in tandem with 4K displays.   HDR, one could say is an indispensible partner of 4K UHD.
 While not exactly priced for the mass market Epson's EH-TW8300 is, after all a high-end projector that has taken a significant step to bring 4K or if you prefer, pseudo 4K performance to a larger segment of big screen loving videophile market.
The EH-TW8300, if you are able to meet the asking price, is as good a candidate as any that will take you on your long awaited 4K big screen adventure.
For further details contact:
Epson (M) Sdn Bhd
Tel:  03-56288288