For fanatical fans of classical music who also have deep pockets, the Pro-Ject 175 limited edition turntable should be your next acquisition.
The turntable which is released in commemoration of the 175th anniversary of the founding of the Vienna Philharmonic orchestra has features associated with musical instruments.
"Uniquely, 175  – The Vienna Philharmonic Record player is fashioned from material found in musical instruments. The wooden chassis and the lacquer of the 175 correspond to that of a violin. The gilded metal chassis is based on the brass instruments of the orchestra, while the fingerlift  comes from a clarinet flap. Even the knob for switching on and changing speeds comes from a flute button," the Pro-Ject website states.
The Pro-Ject 175 turntable, which is essentially a souped-up Classic turntable, is available at The Experts Group's B & W showroom in Gardens, Mid Valley Megamall in Kuala Lumpur. Its retail price is RM40,800.
It is produced in a limited series of 175 and is available in two colours: Dark Cello or Bright Violin. At the back of the turntable is a
plaque with the serial number and the name of the owner.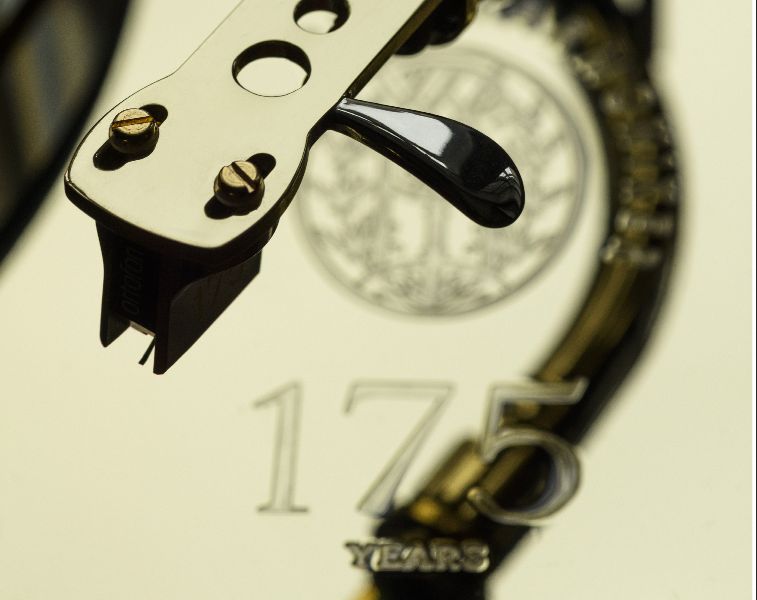 According to the Pro-Ject website, the technical heart of the turntable is the latest in record player design based on  Pro-Ject's  multi-award-winning  model,  "The Classic."
"The  design  team has improved every technical detail,  and produced the new model according to Pro-Ject's highest standard of build  quality, with the tightest tolerances. Supplied with the 175 is a hand-selected  cartridge,  the  result  of  a  collaboration  with  Ortofon,  based  on  their top-of-the-line Cadenza series. The housing of the cartridge is made from a very high damping alloy, carefully polished  to  match the surface of the turntable," the website said. – By Lam Seng Fatt