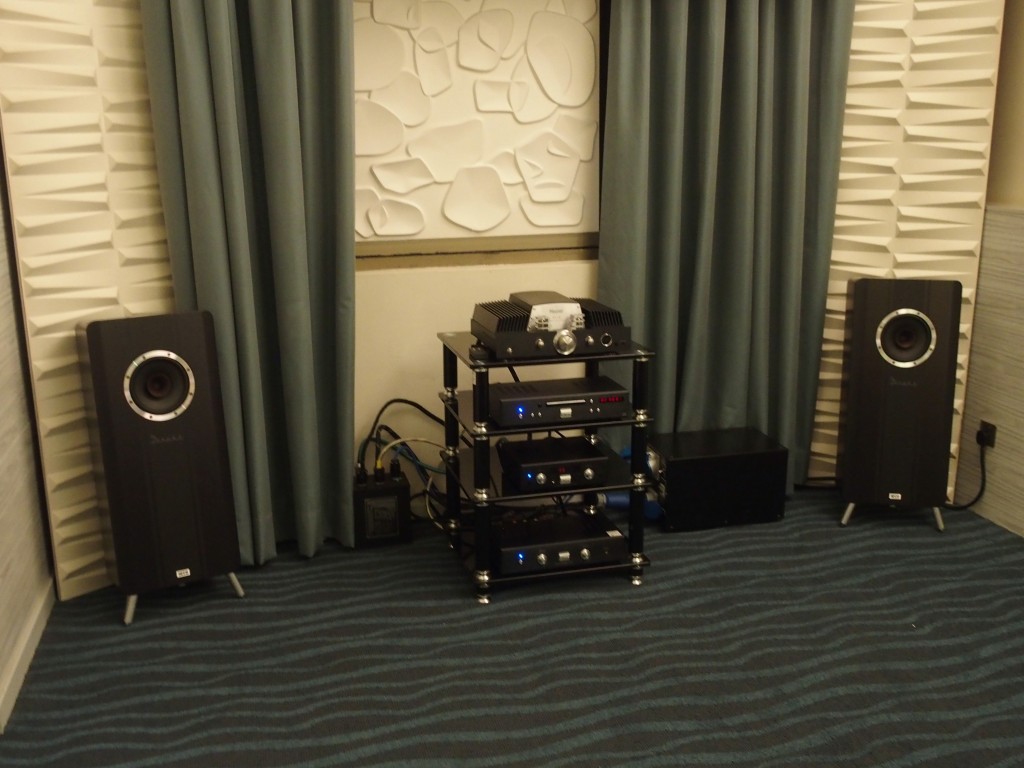 By Lam Seng Fatt
Sometimes it takes just a cable to make all the difference in sound quality. In this episode that I am posting about, it was XLR cables replacing single-ended ones.
Going fully balanced with cables (if the components offer true balanced circuits) will give you benefits in terms of lower noise floor, a larger sound stage, more driving power and an increase in dynamics.
This is what I read from ifi-audio.com: "True Differential Balanced lowers noise by 3dB and also lowers THD dramatically. Additionally, it allows the signal level to be doubled, so True Differential Balanced circuitry also produces 9dB (or 3 times) greater dynamic range."
On Friday afternoon, I popped into Audio Art's room and heard Ah Chee's system comprising a Soul Note CD player, the Soul Note SA-710 Monitor Amplifier, which is a 10-watt per channel amplifier-cum-headphone amp-cum-preamp, and a pair of Heco Direkt Einklang full-range speakers. The sound lacked punch and the amp sounded like it was running out of juice.
The next day, I popped into the room again and was surprised that the sound was punchy and dynamic. It was so different from the day before. I asked David Kestez, who was manning the room, how the sound quality was transformed from limpid to dynamic. He said he changed the cables to balanced XLRs. What I heard were the benefits of going fully balanced.
So all those audiophiles who own true fully balanced components should quickly get hold of good quality XLR cables and turn your systems into fully balanced ones.