The Sound of Music
Taking in KLIAVS 2018's finest
by Venoth Nair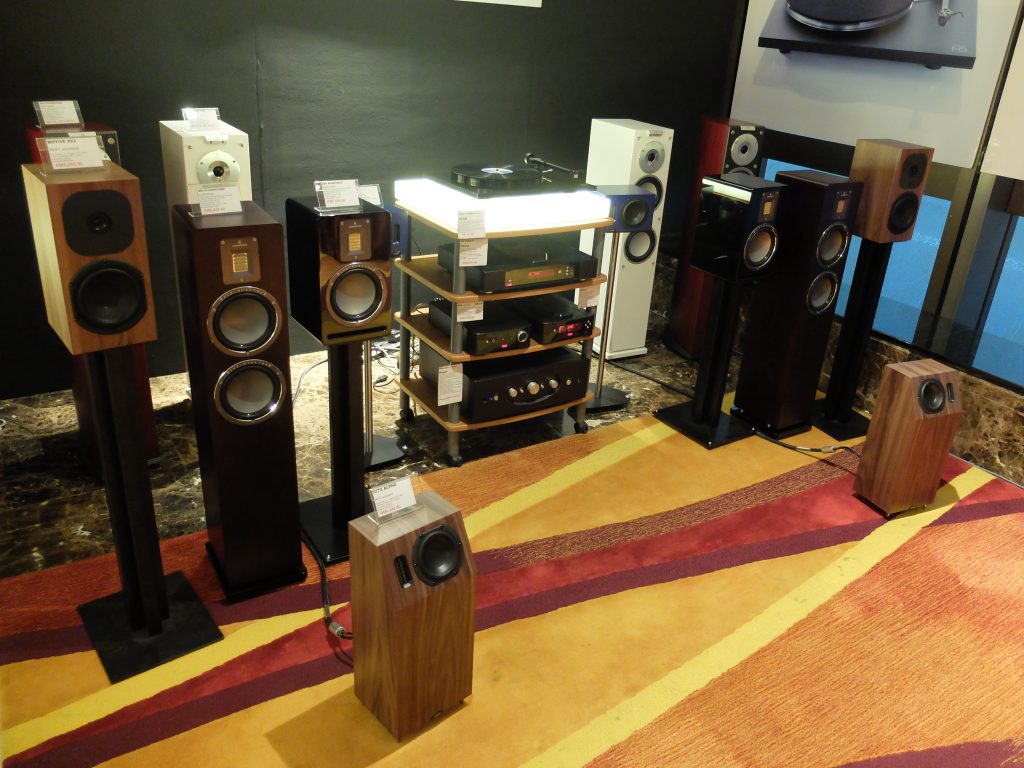 Meandering along while taking in the sights and most definitely sounds of the KL International AV Show 2018 reveals a seemingly endless supply of hi-fi treats from the entry level systems that anyone can attain up to systems which cost significantly more than my current mortgage. This year sets the stage with many exhibitors showcasing the latest equipment from the stalwarts of the industry while allowing us mere mortals to indulge (for 3 days at least) in the finest that the industry has to offer. This year, if you were looking to see some great Hi-Fi, then you were most definitely not disappointed (I know I wasn't).
Starting my rounds with what would be the Rolex equivalent when it comes to high end audio, the Swiss audio masters, FM Acoustics, with its amplification and speakers combo was paired up to the dCS Rossini CD Player and master clock. This super system was on display in the Absolute Sound room. Also by Absolute Sound in the next room was a combo built up from the Japanese heavyweights Esoteric and French beauties in the form of the Focal Kanta speakers. Both systems were great in their own right with the FM Acoustics system in my opinion drawing a bigger crowd thanks to its exotic nature and toe tapping tunes which were being played.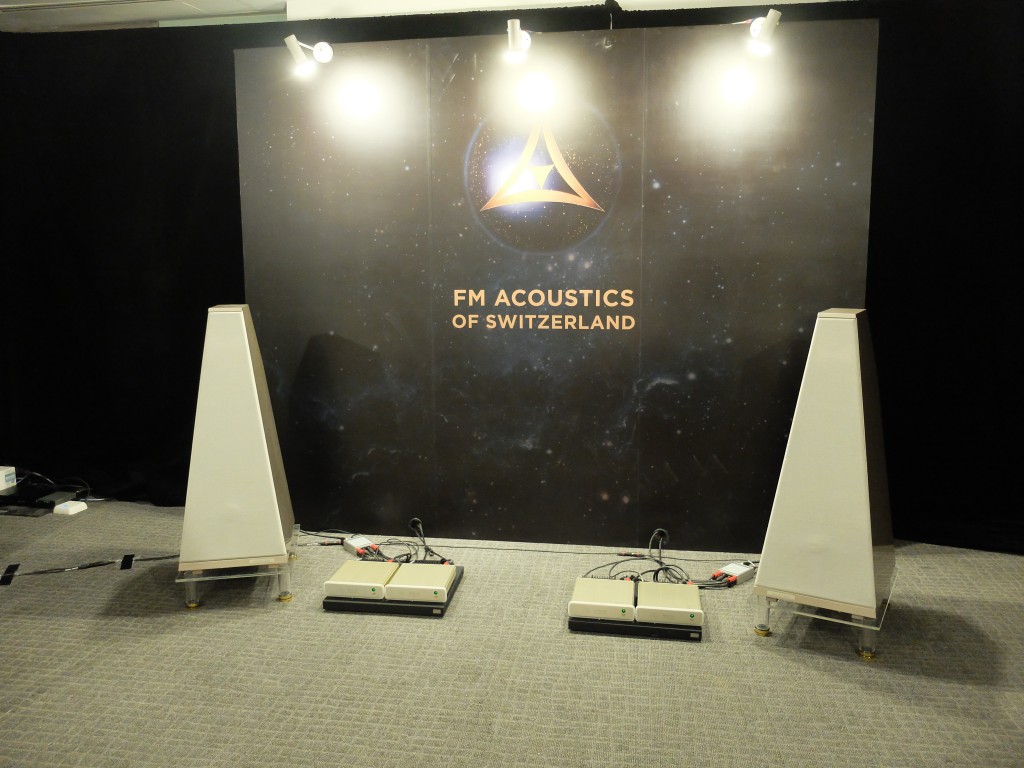 The following room by Perfect Hi-Fi showcased an insanely beautiful system comprising of speakers from Sonus Faber together with electronics from Nagra and Audio Research. That pair of 160M monoblocks with their clear front panels and built in power meter had me mesmerized as it was belting out tunes. Across the above-mentioned rooms was the system by Asia Sound, which left many in shock especially when the speakers on duty were the Neat Iota's. These little speakers had no problem at all singing with the big boys and they were definitely heard when they were on.
Moving on next to the opposite side of the main floor we find 3 heavyweights all close by with their amazing systems which were all ironically using turntables as their source of choice. First up the high-end system by YL Audio comprising of the Kronos Total Analogue solution paired to Absolare's Pre and Power S.E.T monoblock amplifiers together with Sonus Faber's Lilium Speakers. This glamorous star-studded kit was all tied together with cables from Skogrand and Echole. Keeping the electrical power end of things in line was an array of power banks curtesy of our own home-grown Frank Voon.
This exotic system racks up a total value exceeding RM 2 million including all the cabling. Now that's some seriously high-end equipment. The Kronos Total Analogue solution which took center stage is a turntable setup that pushes the limits of engineering in pursuit of musical perfection and this is proven in its delivery. The entire system wowed audiences with its musical conveyance that left many glued to their seats. I know there were several in the room wishing they had the moolah necessary to take this system home.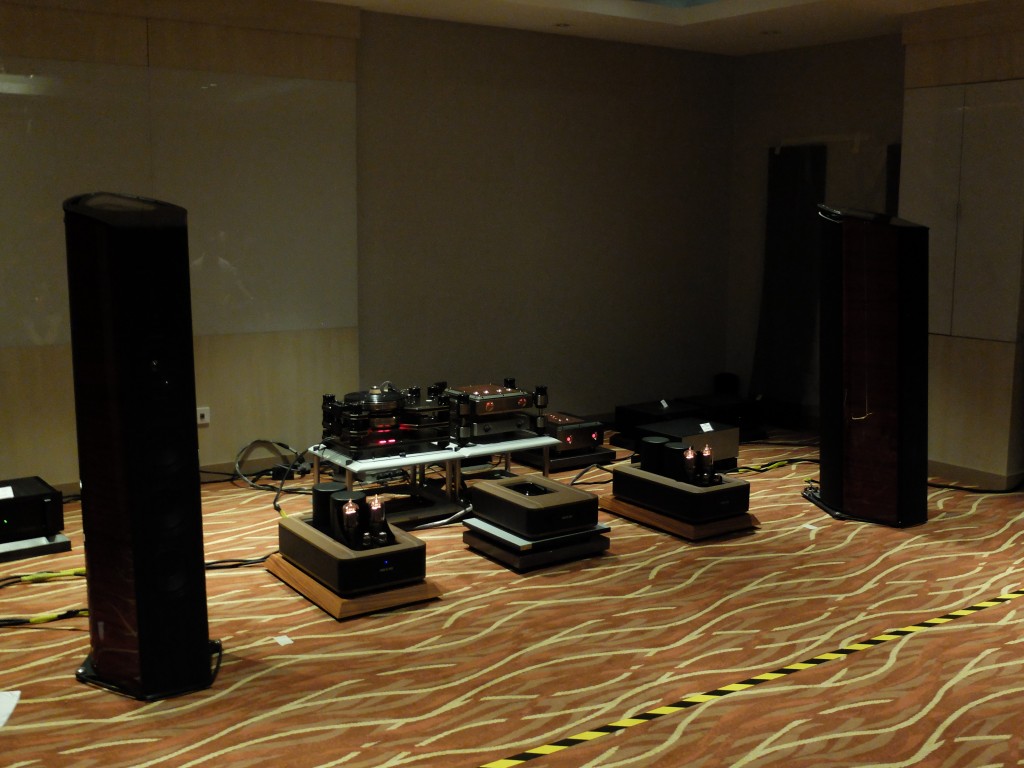 Next up we have a system comprising of components from Triangle Art connected to Venture Xtreme speakers from its Ultimate line. The entire system with its chrome plated finish and high gloss ebony wood looked as expensive as it sounds which reflects its premium price tag. The Venture speakers were serious heavyweights sporting 13 drivers (per speaker) and was confidently able to keep its composure even at eardrum breaking volume which it did on a couple of occasions to drown out the loud ambient noise outside and the system did so with absolute effortlessness.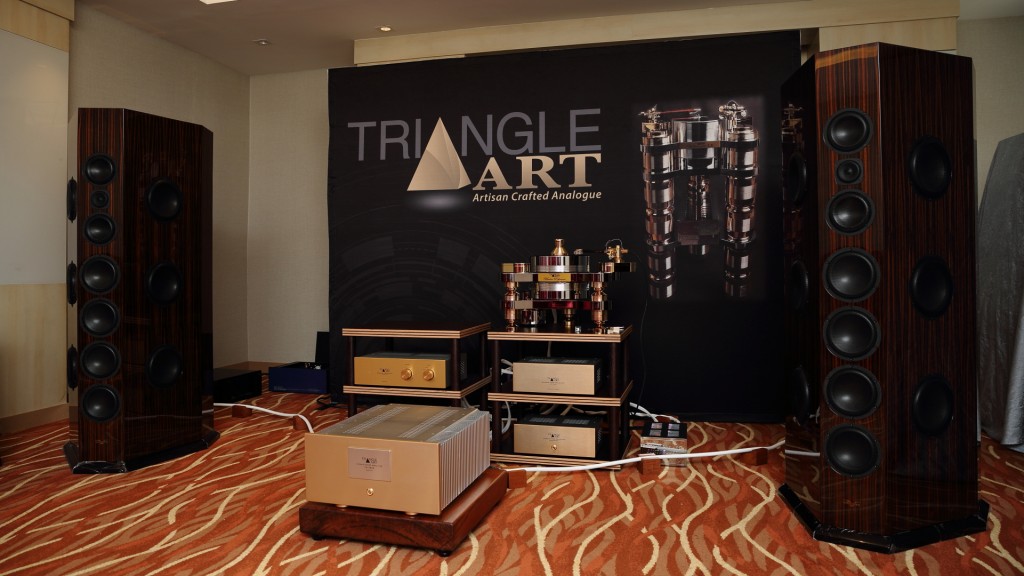 Interestingly enough what impresses me about this system is its finesse. Its amazing ability to deliver the most delicate of nuances in every record that's played was simply spectacular. What stood out to me was at those moments when the other rooms around it go silent simultaneously is when the clarity and detail shows true. This is a system with a great range of abilities.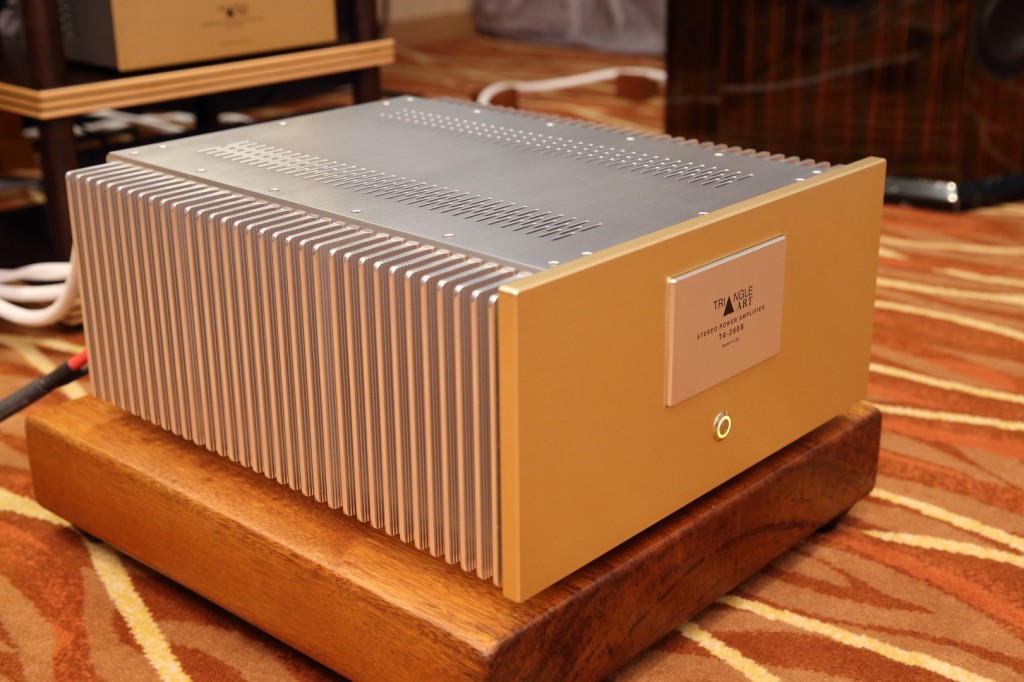 Knowing fair well that I am most definitely unable to cover everything that I auditioned at the KLIAV 2018, I've decided to split this hi-fi article into two parts. So with this, I conclude the first episode of my Hi-fi experience through the KLIAV 2018. If you're looking to know more of my experience at this year's KL International AV Show, stay tuned for the second instalment which will be coming real soon.