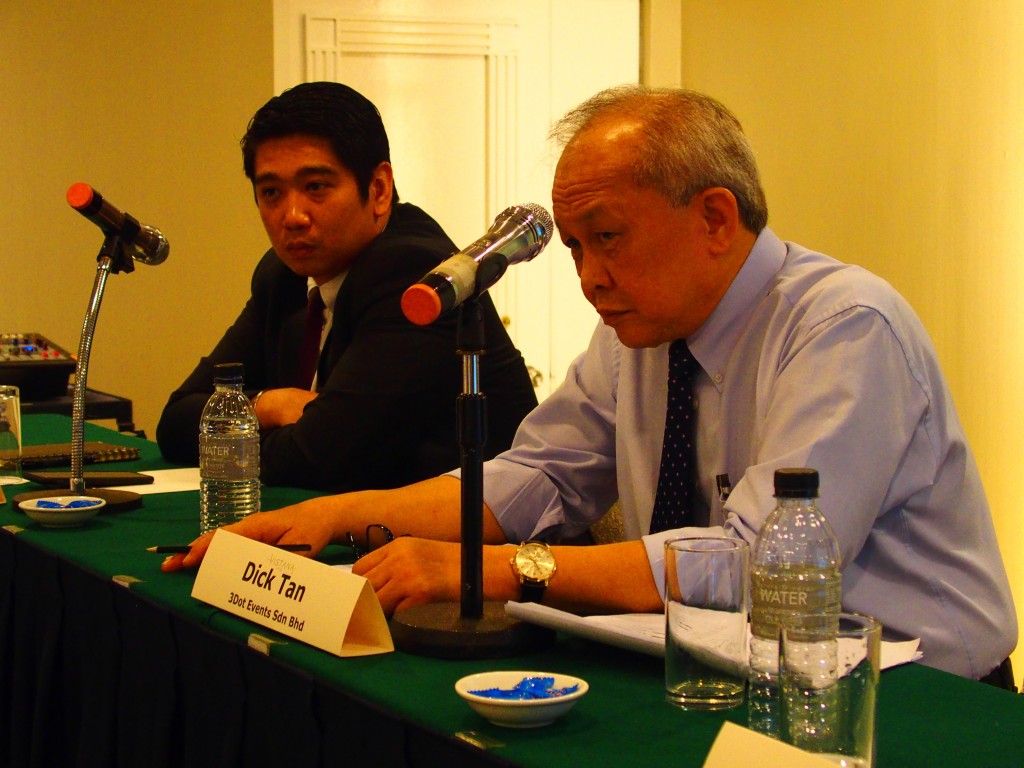 By Lam Seng Fatt
The media launch of this year's Kuala Lumpur International AV Show was held yesterday without a hitch – even though yours truly, who was supposed to be among the panellists, made a rather late but grand entrance.
In a function room of Vistana Hotel, off Jalan Ipoh, where this year's AV show will be held, exhibitors met the organiser Dick Tan of 3Dot Events Sdn Bhd and the General Manager of Vistana Hotel, Emmanuel Olazo.
Dick Tan announced that the entrance fee will be increased to RM12 this year. "It was RM10 for the past 25 years," he said.
Emmanuel told the exhibitors about the various facilities in the hotel including restaurants and cafes and a smoking area on the third floor.
Dick said the AV show will be held on Levels 1, 2, 3 and 5. The larger function rooms are on Levels 1, 2, and 3 while Level 5 will feature individual rooms with a total of 28 hotel rooms on that floor.
"At the moment, more than 60 exhibitors have made their bookings and the hotel rooms on Level 5 are going fast. If there is enough demand, we may open Level 6 for more exhibitors," he said.
After the official media launch, those who attended were treated to light refreshments and some exhibitors went to have a look at the halls that they had booked.
The Kuala Lumpur International AV Show will be held from July 26-28.
Here are some photos of the media launch: