By Lam Seng Fatt
And now there are three…It used to be a battle between two AV specialists – AV Designs vs Maxx AV – for the coveted 'Best of Show' award. Of course, once a while, Audio Art from Ipoh would join in the fray.
But last year, really serious competition emerged in the form of Sound Fusion from Kuching, Sarawak. Last year, Sound Fusion's Tan Chung Wei collaborated with his West Malaysian distributor Movee Space to hold demos at the KL International AV Show and it was a huge success with long queues of AV enthusiasts forming outside the room for the chance to experience his demo.
This year, Tan started a ticketing system and things were more orderly as far as his demo sessions were concerned. However, queues were forming outside AV Designs' room instead as word spread that something was happening inside the room.
Sound Fusion, I opine, was probably spread too thin this year as it had four rooms for AV demos and one room for lifestyle two-channel listening. Tan paid the most attention on the main demo room where he set up a 7.4.6 StarkeSound AV system and he has corrected me by saying that he used little absorbing foam and there was no foam at all on the ceiling other than a sheet of canvas with night-sky design. (In a previous post, I had mentioned that he used a lot of foam. Please see  http://av2day.com/2019/07/kliavs-2019-solving-issues-with-bad-room-acoustics/)
AV Designs had the advantage of a larger, rectangular function room, which did not pose the same acoustic challenges as that faced by Maxx AV and Sound Fusion who had to deal with the boomy bass issues caused by the cube-like hotel rooms. AV Designs also used one of the best speakers in the market – the PMC Fenestrias – as the front two speakers. James Tan of AV Designs said for the AV demo, the TAD reference-level amps were used to drive the PMC Fenestrias while Brystons drove the other speakers. He also used 'Dirac Live' equalisation in the Bryston SP4 AV processor. His new range of Pro Audio subwoofers also improved the bass region of the AV demos.
Max launched the SVS Prime Pinnacle floorstanders during the AV show and placed a pair of upward-firing Atmos speakers on top of them and fixed one pair of Atmos speakers on special stands. He used a 5.2.4 system and turned the SVS subwoofers way down low and the low bass effects were often felt and not heard.
Special mention must be made of the Epson projectors. One – an EH TW9400 4K projector – was calibrated by AV Designs' James Tan and was good while there was another, the EH TW7400 that also projected good picture quality.
This is my list of "Best of…AV systems":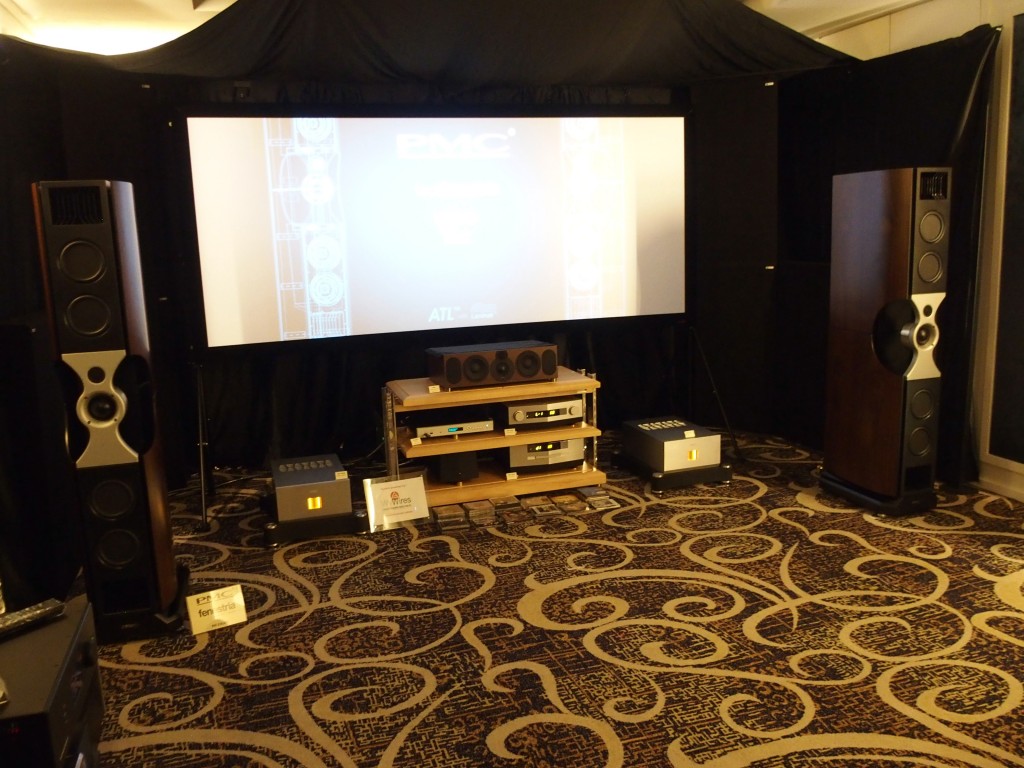 This system was good enough for both stereo listening and AV sensations. As usual, the picture quality from the JVC DLA-N5 native 4K projector and Screen Research 120″ wide 2.40 aspect ratio screen benefited from the expert touch of James Tan and the images were sharp, dense in colour and contrasty.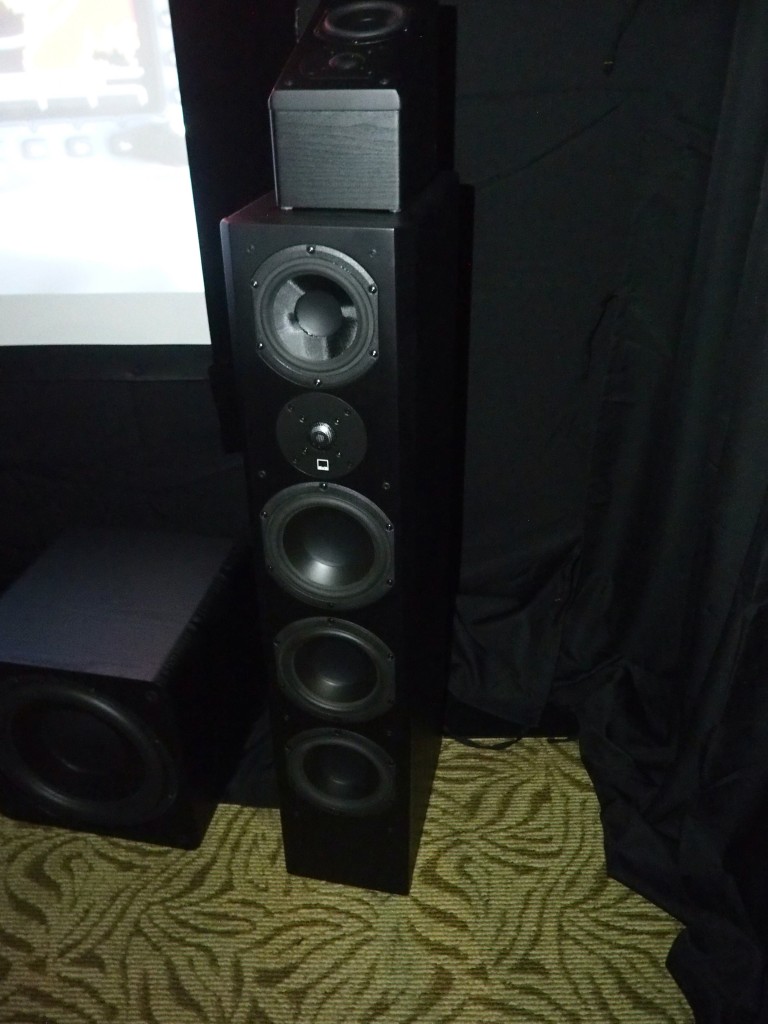 The SVS Prime Pinnacle speakers were launched in Maxx AV's room. Max had to reduce the number of speakers used in his AV system due to the size and shape of the hotel room and the two SVS SB-3000 sub-woofers were turned down, but surprisingly the sound was still quite immersive. There were moments when I heard sounds coming from behind me and I looked up to check if there were Atmos speakers there. Only one pair was used attached to special stands placed in front of the screen while another pair was upward firing and was placed on top of the Prime Pinnacle speakers. Sharp images were projected by the JVC DLA-N5 4K projector. It was a good result given the challenges faced.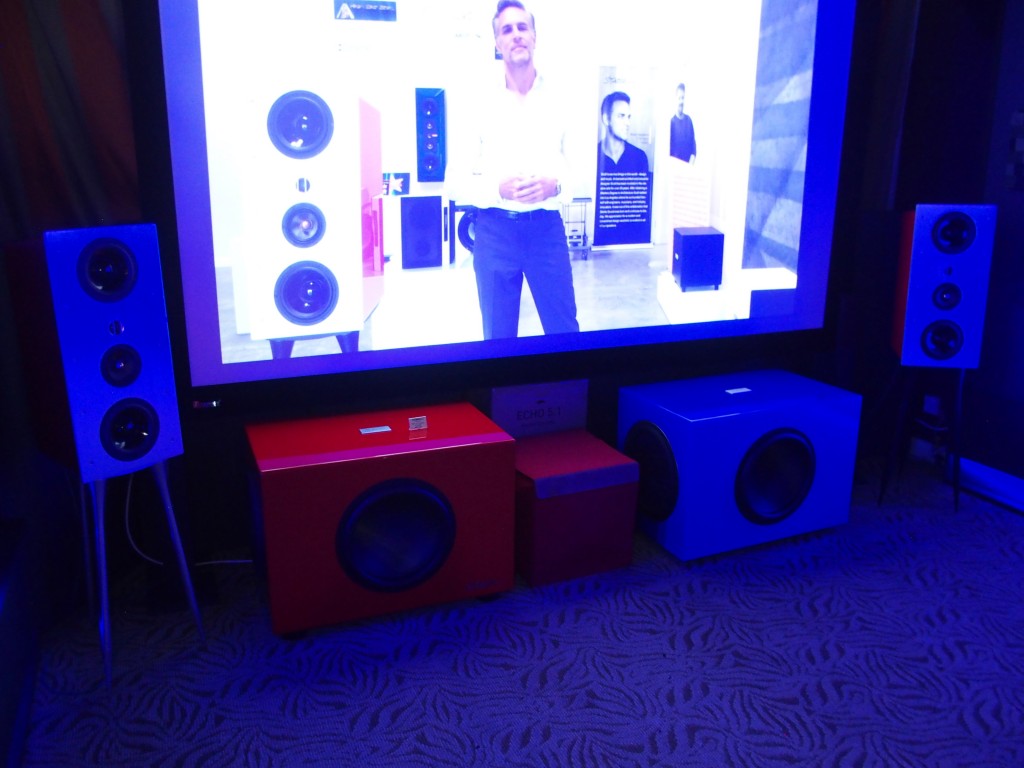 The Sound Fusion demo room was bathed in blue light and the ceiling was covered with a sheet of canvas with a night-sky design. A lot of effort was put into making the room a reality and according to a Facebook post by its owner Tan Chung Wei, planning for the design of the room started two months before the show and it took his team 14 hours to set it up. He had less than a day to calibrate the 7.4.6 AV system. The sound and picture quality was commendable, but the competition had upped their game this time.