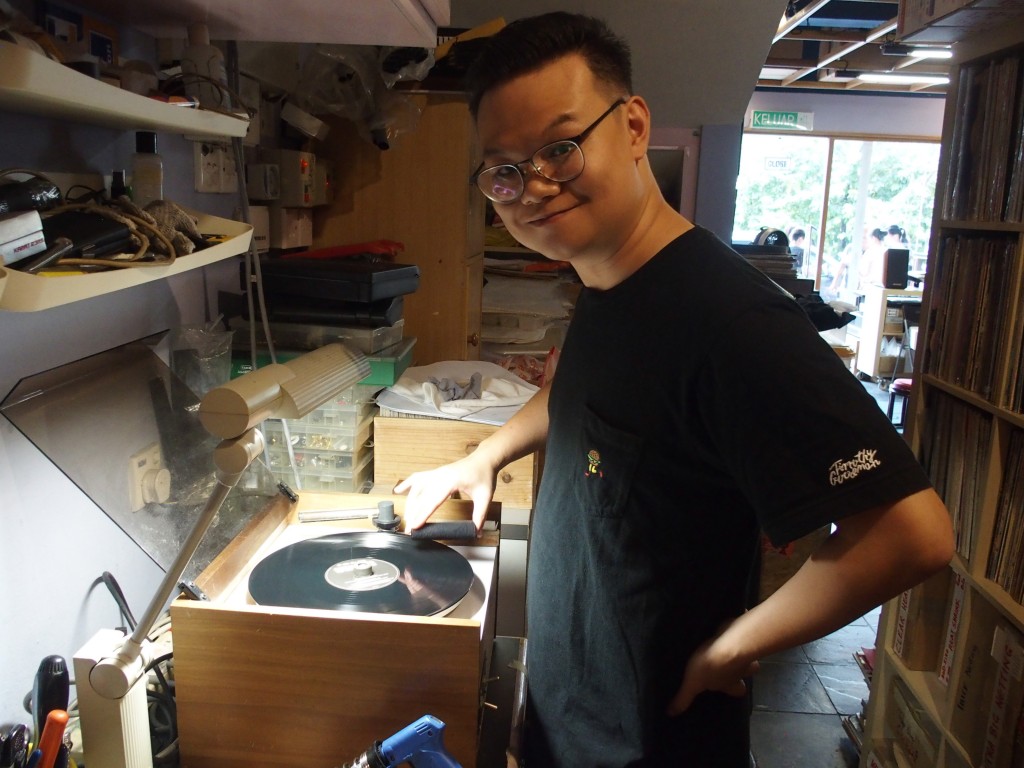 By Lam Seng Fatt
Soon after Adrian Wong of Audio Image in Petaling Jaya had cleaned my clean LPs (see http://av2day.com/2020/01/cleaning-a-clean-record/), he revealed that many vinyl enthusiasts had requested him to reduce the price of cleaning records.
Originally, he offered the full Kirmuss record restoration system which entails several rounds of applying the Kirmuss special surfactant solution, which is a combination of anti-bacteria, anti-fungus and anti-static formulations, on an LP and cleaning the grooves in a circular motion with a goat-hair brush before undergoing several minutes of ultrasonic cleaning in the Kirmuss Ultimate Ultrasonic Record Restoration System KA-RC-1. (See http://av2day.com/2019/10/theres-a-lot-of-dirt-in-the-lps-grooves/)
This process is time consuming and expensive as the Kirmuss surfactant solution costs RM120 a bottle. Adrian Wong charged RM30 to clean each LP with the full Kirmuss treatment.
"Many vinyl enthusiasts had requested me to lower the price, so I have come up with a cheaper way to clean the LPs. I will first clean the LP with my own record cleaning-cum-vacuuming machine using my own cleaning solution and then clean the LP with the Kirmuss Ultrasonic cleaner. I will use this method for new or relatively clean LPs. I will charge RM10 per LP," he said.
As part of the cleaning service, he will also change the plastic sleeve to one made of paper.
However, Adrian will resort to the time-consuming and expensive full Kirmuss cleaning method if the LP is really dirty. This method will still cost RM30 per LP.
Adrian's son, Joseph, is now helping him to run the outlet and also clean the LPs.