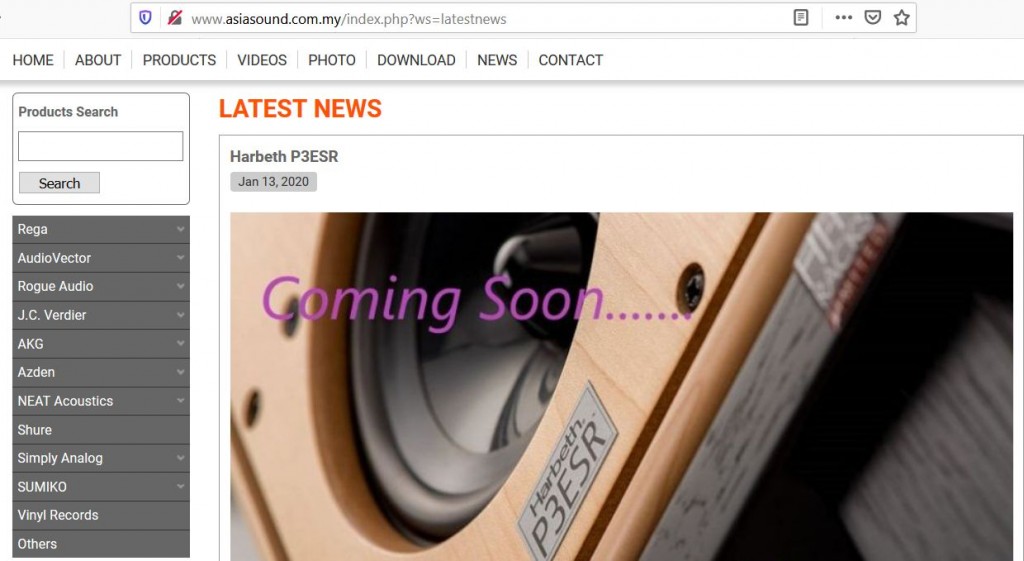 On Jan 13, Asia Sound Equipment Sdn Bhd had posted a teaser photo on its website. The photo was of a Harbeth P3ESR speaker with the caption: "Coming soon. Stay tuned."
Last night Kim S Tay of Asia Sound confirmed that the company has become the new distributor of Harbeth speakers.
Harbeth had been distributed in Malaysia by Sam Chan of Tropical Audio for decades…possibly from the 1980s. Sam Chan had always been a fixture at the Kuala Lumpur International AV Shows with his demo room featuring the same Quad pre and power amps (Quad 606 Mk 1, if I am not wrong) and Quad speaker cables year in and year out. The only thing that changed was the Harbeth speaker model. Even the Harbeth sign and spotlight were the same all those years.
Sam Chan has decided to retire after all these years.
Update 19/2/20: Kim said this morning that the deal with Harbeth was finalised in early January and the first shipment of Harbeth speakers should be in Asia Sound showrooms by the end of next month.
Kim added that the prices in Malaysia will be similar to that in the United Kingdom.