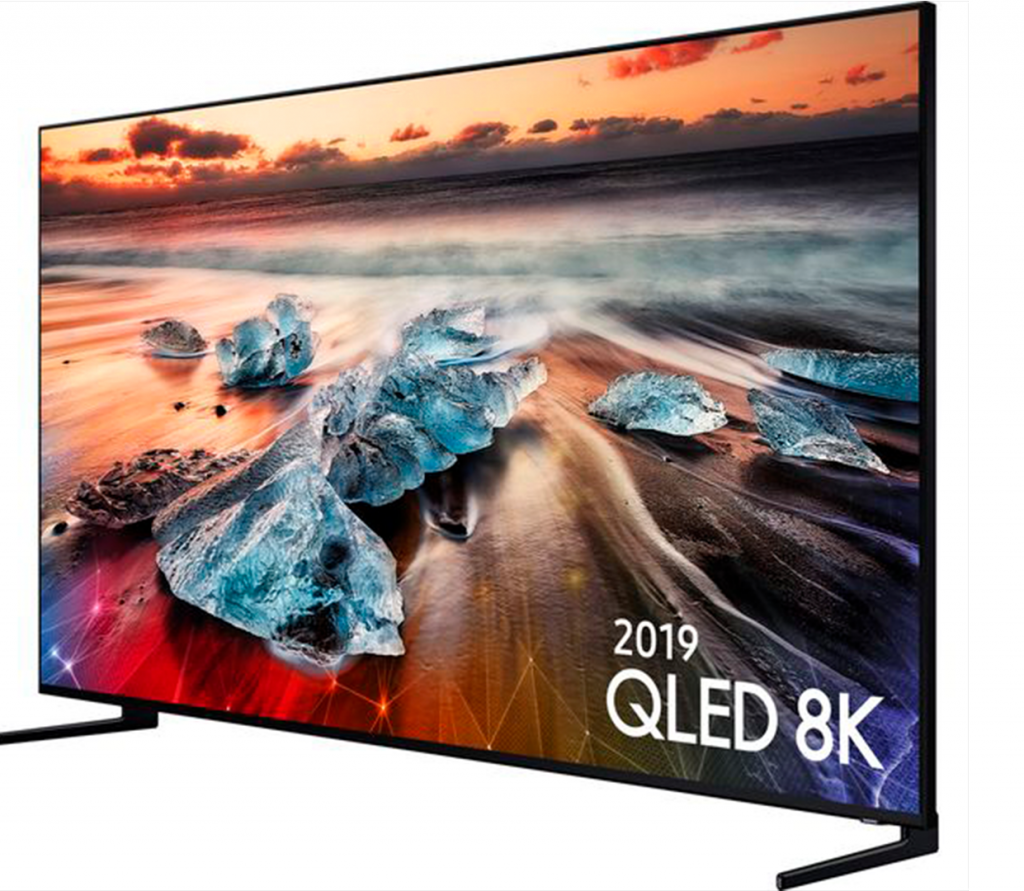 By Lam Seng Fatt
Get ready for 8K live telecasts of English Premier League games when the 2020/21 season kicks off on Aug 8.
BT Sports held its first 8K trial on Feb 20 when Arsenal played against Olympiakos FC in the first leg of their Europa League round-of-32 tie at the Emirates Stadium.
What Hi-Fi? was invited to view the game and the 8K broadcast on an 82-inch Samsung Q950 QLED TV (2019 model) and its reviewer went home very impressed.
According to What Hi-Fi?, BT Sport is being aggressive about its 8K plans and it intends to broadcast live English football matches in 8K as early as next season. The 8K content will be part of BT's Ultimate package, and the transmission will be able to adjust the picture resolution according to your TV and internet bandwidth.
Another surprise is that you won't necessarily need to upgrade to a new TV, but the TV you have must be capable of showing 8K content. According to a Samsung spokesman, any of the company's 8K sets using the 2018 platform onwards would be able to show the BT Sport 8K broadcasts which would be in HDR (High Dynamic Range) as well, What Hi-Fi? reported.
To watch the football matches in 8K glory, internet speed of at least 70 Mbps would be needed.
8K broadcast of sports events would begin even earlier on July 24 when the Tokyo Olympic Games start.
Japanese broadcaster NHK and Italian public broadcaster RAI have announced that they will air the games in 8K quality.
According to hdtvtest.co.uk, RAI already operates four 4K channels, including NASA 4K, Fashion TV 4K and 4K1, plus another 4K channel that's broadcast intermittently via the free-to-air satellite platform Tivùsat.
When it starts broadcasting the Olympic games in 8K, it would become the first European TV station to deliver content in the new hi-res format.
NHK had launched its 8K satellite TV channel in 2018 which broadcasts 12 hours of 8K content each day featuring a selection of cultural and sporting events, museum exhibits and beautiful scenery from all over the world.
NHK had already filmed a sports event in 8K way back in 2015 when it did an experimental production of a Major League Baseball match involving the New York Yankees.
NHK has also successfully completed the world's first live satellite broadcast in 8K via its new "Super Hi Vision" service, reported hdtvtest.co.uk.
The company had broadcast images of the Vatican City via Eutelsat's 12 West B satellite during the launch of BS8K, its 8K TV channel.
The 8K images were shot at 60 frames per second in BT2020 colour space, with 10 bits of colour depth (1 billion colours) and high dynamic range HLG (Hybrid Log Gamma), combined with 22.2 channel audio, Eutelsat said. The broadcast, which was encoded with 16APSK and HEVC, was beamed over Eutelsat's network using the DVB-S2X modulation broadcast standard, which is said to provide efficiency gains of up to 51 percent compared to the previous DVB-S2 standard, hdtvtest.co.uk said.
In Malaysia, satellite paid TV provider Astro launched the nation's first live 4K UHD broadcast in August 2018. The media company showcased live Premier League games for football fans at its partner food and beverage outlets.
In November last year, it launched its Astro Ultra Box, which features 4K UHD, Cloud Recording and a  new user interface that is seamless across device screens, improved content recommendations based on viewing history, play from start functions and the ability to record multiple shows at the same time. All of this was available via the new Ultra box and Astro GO.  The Ultra Box enables sports fans to enjoy UEFA EURO 2020, the Premier League, Formula 1 and La Liga, in the first 4K UHD experience in Malaysia. It is not known when Astro would broadcast in 8K.