Samsung Malaysia has launched its 2020 range of QLED TVs with its festive Raya Bergaya, Ceria Bersama promo worth more than RM7,000.
In a press release today, Samsung Malaysia said with the arrival of its 2020 QLED models called The Sero, The Frame, and The Serif TVs, Malaysians can now sit back, relax, and revel in the upgrade that their homes have received this year!
"In the past, the important thing about a TV were its technical specifications and features. Today, the TV is so much more than that. It has become a part of our lifestyle, blending into the very walls, essence, and identity of our homes.
"Moreover, it has the power to bring joy to its viewers regardless of age, race, or gender; but more than that, it also has the power to light up an entire room and connect families together," said Jimmy Tan, Head of Consumer Electronics of Samsung Malaysia Electronics.
"This is why we put meticulous thought into our TVs, as we know that it is much more than just a prop for a living room. It is what sets Samsung TVs apart from the rest; and we are proud to announce that these TVs that are now available in the Malaysian market. And with that, we are celebrating the arrival of the new TVs with an irresistible Raya Bergaya, Ceria Bersama promo – just for Malaysians to bask in this year's festivities a little bit more!" he added.
Here's everything to know about Samsung's 2020 TVs lineup:
QLED 2020
The 2020 QLED TV is equipped with Samsung's most complete TV technologies ever. Powered by its state-of-the-art Quantum Processor, the 2020 QLED TV ensures that you always feel the full power of the 8K resolution, regardless of the original source's quality.
Sound innovation has been further redefined in the 2020 QLED TV as well. With its new Object Tracking Sound+ (OTS+) in QLED 8K TVs, sound travels more dynamically than ever as it follows an object's movement around the screen. Its built-in speakers give sound the freedom it needs to move and be where it sounds best for a realistic, three-dimensional sound experience. Moreover, its Active Voice Amplifier (AVA) and Adaptive Sound+ features identifies and analyzes its surroundings and potentially distracting noises, which then delivers the optimum sound for its current environment.
The 2020 QLED TV is a thing of beauty as well. With its gorgeous Infinity Screen feature in QLED 8K Q950TS models, its black edges have been shrunk to almost nothing, displaying an exquisite and elegant design that takes your viewing experience to levels of immersion and realism unlike any other. Its ultra-slim design and Magic Screen+ feature perfectly blends into its surroundings as well, allowing you to discover a new beautiful harmony of TV and interior design!
The Sero
The Sero, which means vertical in Korean, has the ability to pivot between horizontal and vertical orientations, just like a smartphone or a tablet. Moreover, it is able to seamlessly connect with and display the content of a user's mobile device. Simply put, it is the TV of the current generation, created specially to cater to the trends and lifestyles of today.
With that said, The Sero doesn't ignore picture quality either! Powered by top-level QLED technology with 100% Colour Volume by Quantum Dot, images produced by The Sero are guaranteed to be of the highest standards. With a dynamic design, enormous possibilities, and first-rate technology, The Sero is a display as unique as your own style; redefining what a TV can do.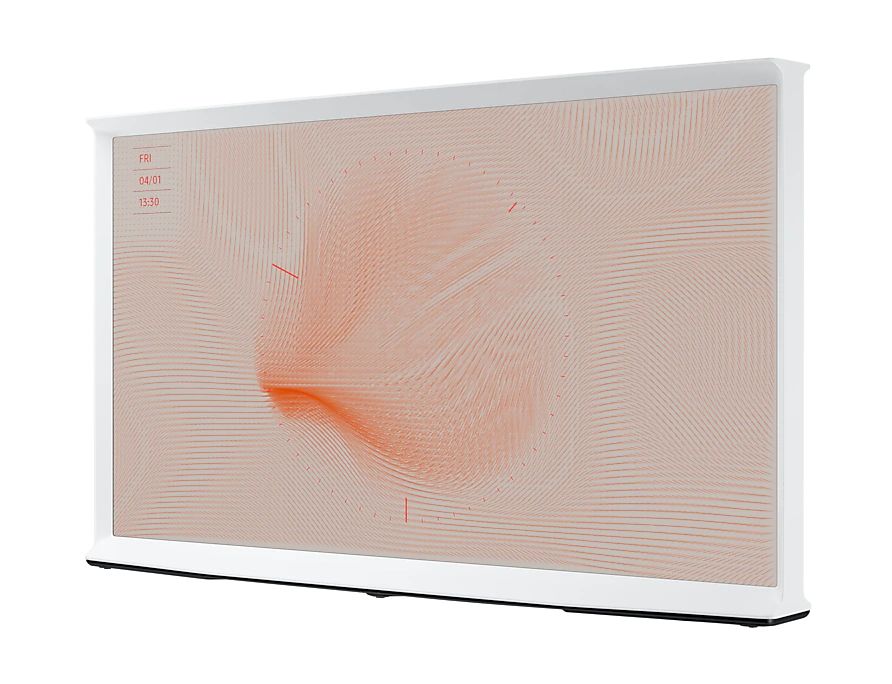 The Serif
The latest artistic TV was developed as an aesthetic-focused TV in collaboration with the Paris-based design brothers, Ronan & Erwan Bourollec. Ideated with a timeless elegance and versatility that goes in harmony with your room, The Serif's iconic I-shaped profile is a contemporary and sophisticated one; designed to make a statement and elevate a home with a brand-new artistic character and inspiration.
Artistic sophistication isn't the only defining characteristic of The Serif though! Its display picture boasts over a billion colours powered by Samsung's patented QLED technology for immersive viewing as well, allowing home owners to enjoy any form of content like movies, or even unique patterns via The Serif's Magic Screen!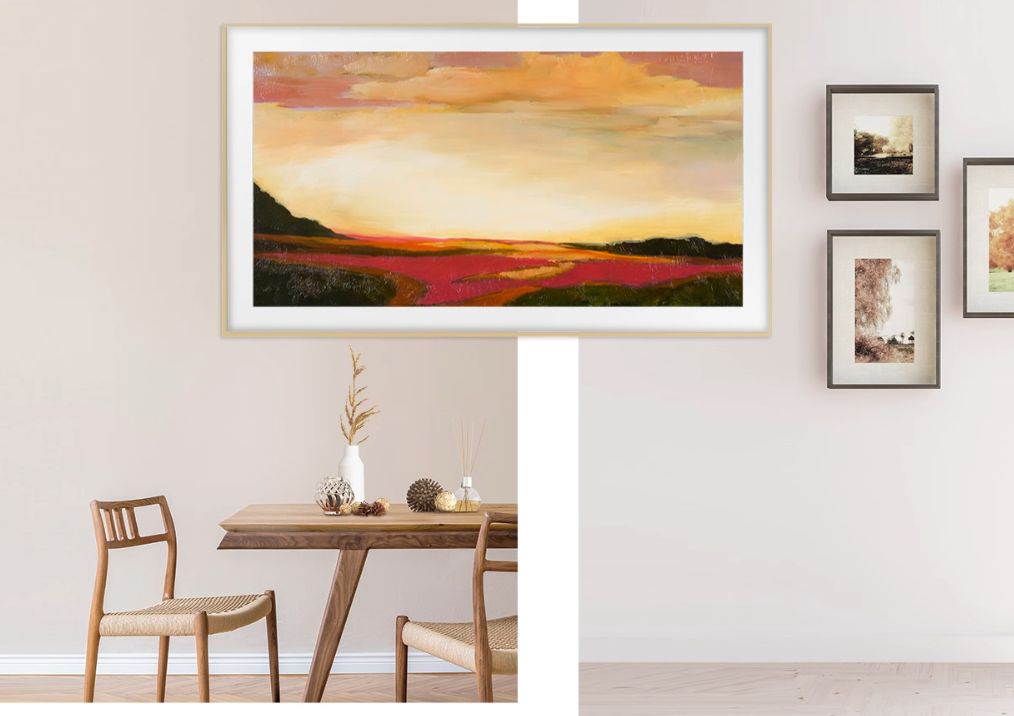 The Frame
The Frame was conceptualized as the home device perfect for art lovers, taking the form of a luxurious art frame. When it is turned "off", anything from curated art collections to photography can be displayed, turning your home into your very own contemporary art gallery.
Moreover, The Frame is equipped with several intelligent features to complement its home and surroundings. For one, it has a time setting that allows you to enjoy specific art pieces at certain times of the day. It has a Brightness Sensor as well, which detects ambient light and automatically balances the screen's brightness and colour tone for a natural illumination. Apart from those, a Motion Sensor is able to detect your presence – the screen displays your favourite artwork while you're there, but intelligently turns off when you leave, conserving power.
To celebrate the official availability of its latest 2020 TVs, Samsung Malaysia Electronics is thrilled to announce its Raya Bergaya, Ceria Bersama promotion by giving out complimentary gifts worth more than RM7,000, starting from now till 30th June 2020! The promotion details are as listed below: