By Lam Seng Fatt
From the outset, I have to say that to call the Arcam SA10 an integrated amplifier is quite misleading because it is more than just that — it has a built-in DAC which uses the 32-bit Sabre ESS9016K2M chip.
That would make it rightfully an integrated amp/DAC. It features class AB amplification which pumps out 50 watts per channel. It is the only Class AB amp in Arcam's line-up of integrated amps — the SA20 and SA30 are Class G designs.
Also, I have to state that the Arcam SA10 sounds better via its digital inputs than its analogue inputs.
I am not sure why but the digital inputs result in the SA10 sounding more detailed, clearer with tighter bass and better PRAT (Pace, Rhythm and Timing).
I tried the digital inputs with a Van den Hul coaxial cable out from a CEC belt-drive CD player and an Acoustic Zen coaxial cable from the 'Digital Out' of a Silent Angel Munich M1 Streamer/DAC.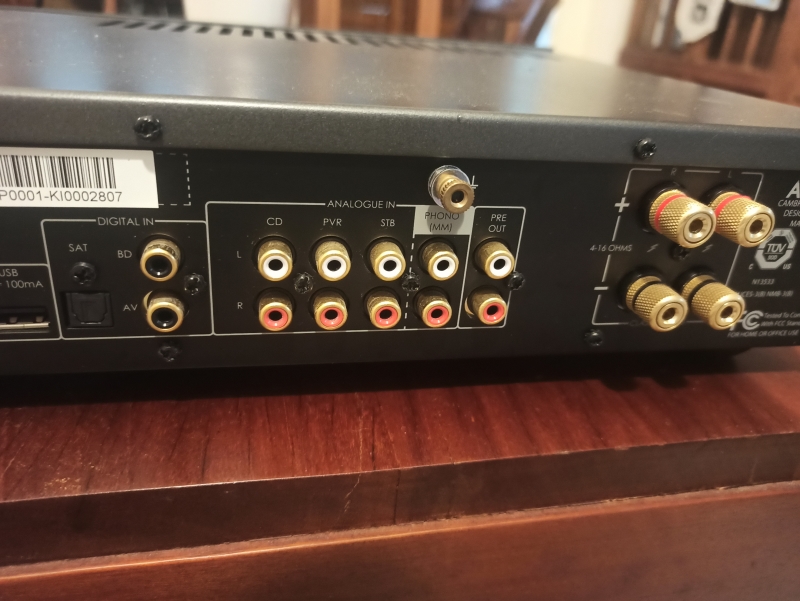 With the Silent Angel Munich M1, I streamed songs from TIDAL and when I played some TIDAL Masters files, the sampling rate that appeared on the Arcam SA10's display panel was 48kHz.
The streaming chain comprised a Wireworld Starlight 8 ethernet cable from wi-fi router to Silent Angel Bonn N8 network switch with iFi iPower X power supply and Shunyata Sigma ethernet cable from the network switch to the Silent Angel Munich M1.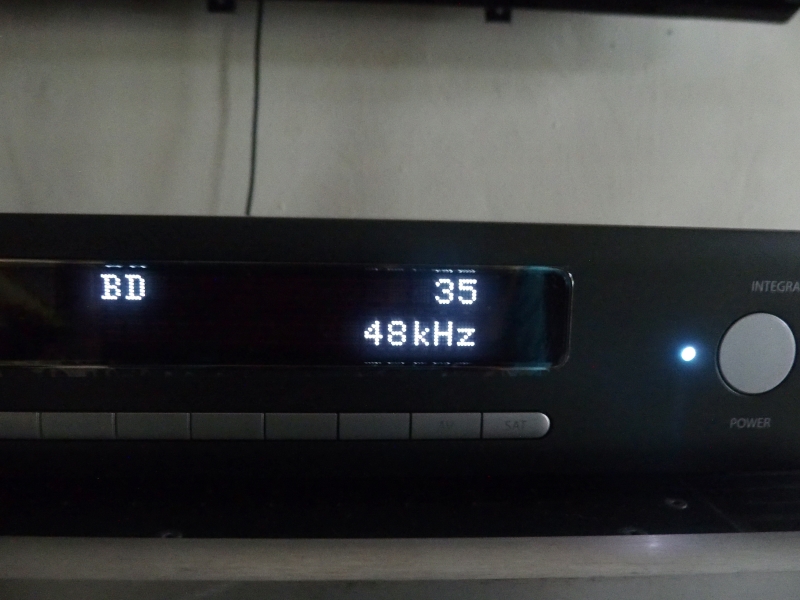 On the analogue side, I tried with WyWires Platinum interconnects from the 'Analogue Out' of the Silent Angel Munich M1. I also tried the Arcam SA10's MM phono input with my tweaked Rega Planar 3, RB250 tonearm, Benz Glider MC cartridge and a Rothwell Headspace MC headamp.
I also tried the preamp output to the Bryston 4B SST power amp.
Finally, I also tested the headphone jack.
What I can say is this — the headphone jack, the preamp section and the phono inputs are quite good.
The overall sound quality is not too bad with a warmish tonal balance but the PRAT factor could be better, especially via the analogue inputs. Regarding this, the digital inputs improved the bass performance making it tighter and perhaps a bit quicker in pace.
After reading my views, you must bear in mind that the SA10 is the entry-level integrated amp in Arcam's current range of products.
The Arcam SA10 integrated amp retails at RM4,799 and is available at AV Designs.