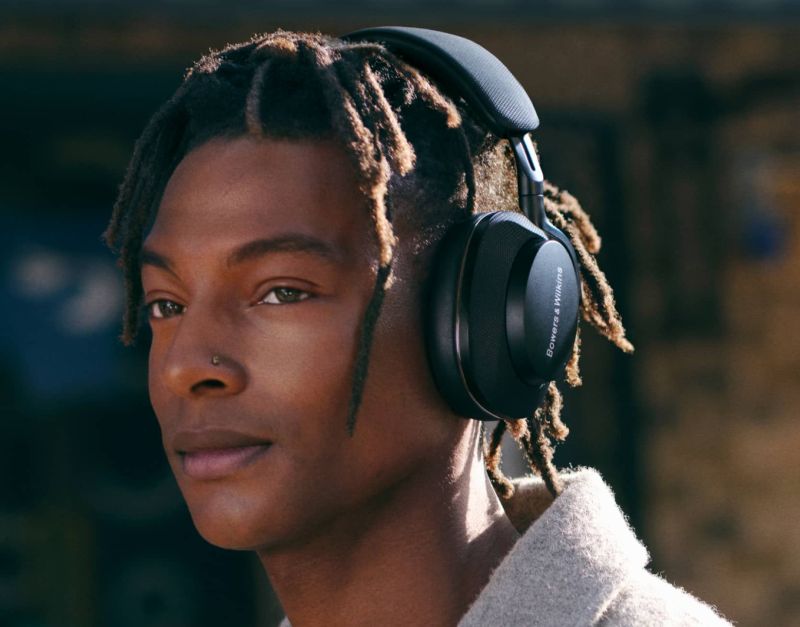 Bowers & Wilkins has launched its all-new Px7 S2 active noise-cancelling wireless headphones to replace the Px7 that made its debut in 2020.
But this is not B&W's best as the flagship Px8 noise-cancelling wireless headphones — B&W's most advanced headphone to date — will be launched later this year
The Px7 S2 features newly developed, custom-designed 40mm drive units to deliver high resolution, angled within each earcup to deliver an immersive soundstage and a new active noise cancellation system for superior musicality, plus upgraded microphone set up for enhanced call quality.
Its new design features a slimmer profile with improved fit using upgraded materials including memory foam ear cups for comfortable all-day listening.
It uses the Bowers & Wilkins Music App for set-up and fine-tuning — including user-adjustable EQ plus Voice Assistant support.
The Px7 S2 is the first headphone to work directly with the Bowers & Wilkins Music App. The App can be used to pair Px7 S2 to a mobile device, fine-tune the sound through adjustable EQ, activate or disengage the noise-cancelling transparency mode and monitor the headphone's charge levels. In a future upgrade, the Music App will add the ability for users to stream their chosen music directly from their mobile device to their Px7 S2s.
The B&W Px7 S2 combines high-performance drive unit configuration with Qualcomm's aptXTM Adaptive wireless technology to automatically optimise wireless music transmission from compatible phones, tablets, and computers.
Coupled with powerful Bowers & Wilkins-developed DSP (Digital Signal Processing), the
result is 24-bit high-resolution sound quality from suitable streaming services. USB-C and
3.5mm cable connections are also supported.
The Px7 S2 uses proprietary Bowers & Wilkins-optimised noise cancellation technology to shut out unwanted noise without harming musicality. Six upgraded high-performance microphones work together to deliver the best results: two measure the output of each drive unit, two react to ambient noise from the outside
With 30 hours of battery life, Px7 S2 can play all day long on just one charge, while a
15-minute quick recharge is sufficient to provide up to seven hours of additional listening time.
Commenting on the launch, Stephanie Willems, Brand President of Bowers & Wilkins, said, "I'm incredibly proud of our new Px7 S2 headphones. They're supremely comfortable, beautiful to look at and sound great. They're the perfect way to take True Sound with you everywhere you go."
The B&W Px7 S2 headphones are available in grey, blue and black and the list price is RM2,099. They are available at TEG Sdn Bhd, B&W Malaysia Showroom, 2nd Floor, The Gardens, Midvalley City, Kuala Lumpur.