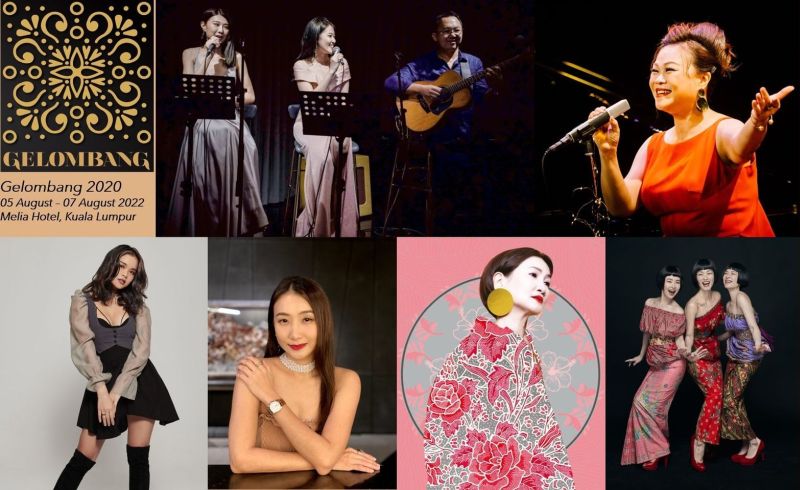 Gryphon Production, the organiser of Gelombang 2022, has released a list of artistes who will be performing at the AV-cum-music fest.
We believe its time for a new experience. We believe it's time for live performances!
In this first wave announcement of the line up, we are proud to confirm that local recording artistes Yudi, Z Yan, The Shang Sisters, Zoey Hui, 2V1G and Ena Hon will be performing at Gelombang 2022.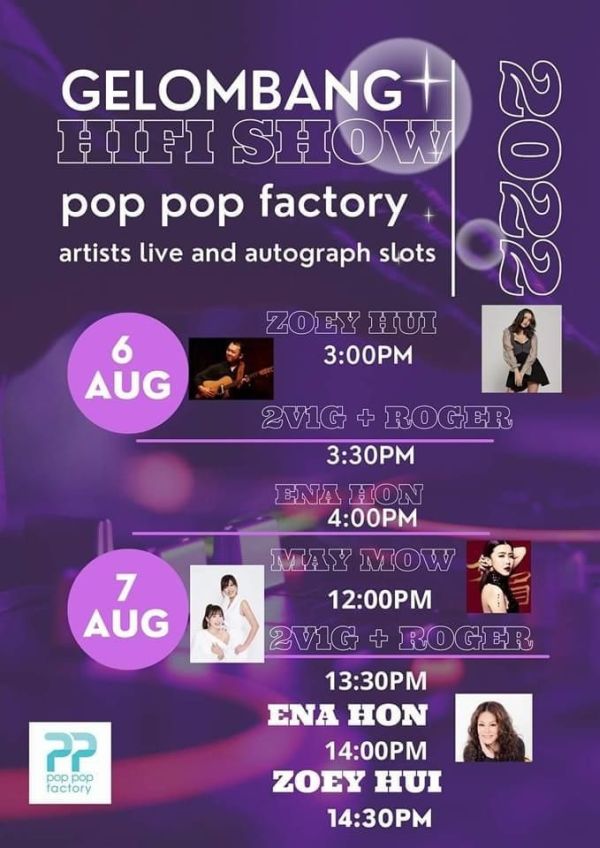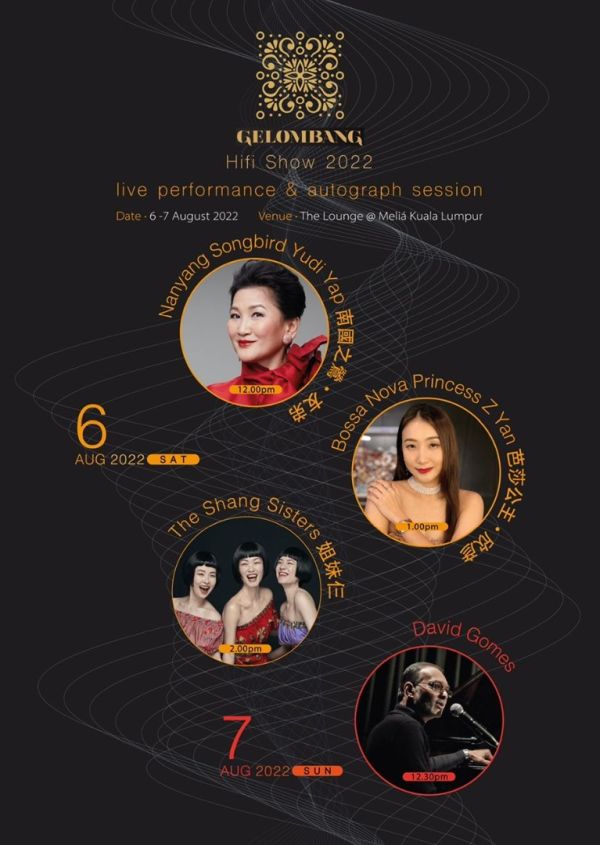 A few more artistes have confirmed their performances at Gelombang 2022. They are May Mow, David Gomes and JSY band.

May Mow
A seasoned bilingual performer on live stage, May Mow is known for her alluring stage presence and sultry and magnetic pipes. Lauded by the media as having great potential to make waves in the entertainment industry,

David Gomes
He has a unique approach to sound and music which is appreciated by music aficionados and industry professionals both at home and abroad. Truly a magician on the keyboards, David's performances showcase his versatility. Whether he's exploring fresh arrangements to classics or featuring his own compositions, David has developed an iconic style, technique and wit that makes him a performer like no other.

JSY Band
JSY, an abbreviation of "JiuShiYi" (ninety-one in Mandarin), is a group of passionate musicians currently based in Kuala Lumpur. With Celist as the lead vocalist, JSY Band has been busy performing at uber popular venues such as Jao Tim, Bobo KL just to name a few. Their repertoire is broad from jazzy to easy listening numbers.
Come enjoy live music which transcends race, language and culture. Be entertained by Malay, Chinese and English songs to your heart's delight. Savour various genres of music from yesteryear hits to soulful music to pop and R&B.
Not only will the local recording artistes be performing but you are be able to meet them during the Meet & Greet and autograph-signing sessions.
Make a date with Gelombang 2022, 5th to 7th August 2022 at Melia Kuala Lumpur Hotel.