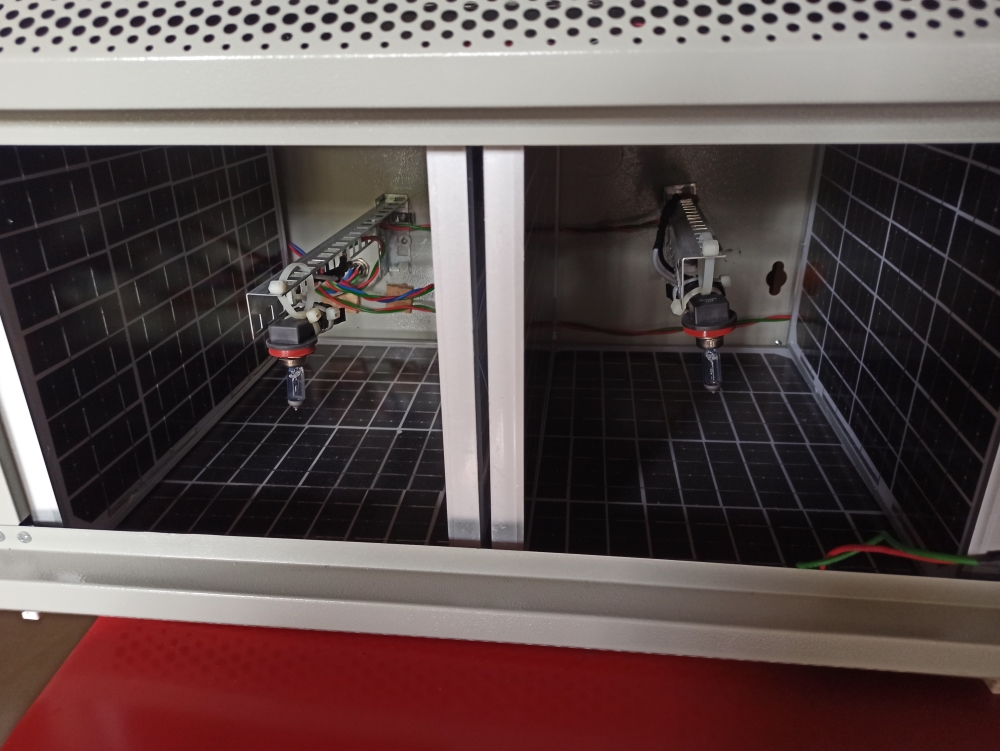 By Lam Seng Fatt
Amplifier-designer and electrical engineer Lau Wai Pan dropped by my house before Chinese New Year and dropped off a huge mess of stuff. "Do you want to try my latest invention?" he asked me with a grin.
"What's that?" I asked, pointing at the huge box, small boxes, something that looked like a normal stereo component, a cooling fan and lots of cables and plugs that were laid out on the driveway of my house.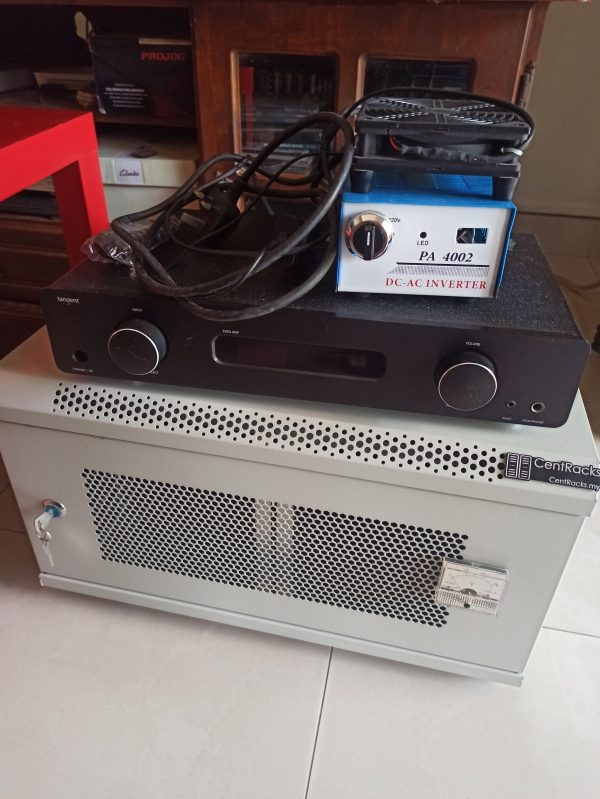 Lau explained that he has designed a preamp powered by solar panels which do not use sunlight but car headlight bulbs instead and promptly opened the huge box and showed me the solar panels lining the sides, top and bottom of two compartments inside the box and the two headlight bulbs.
He helped me to carry the pile of stuff into my house and the Home Minister immediately instructed me to put them in the store room till after the Chinese New Year celebrations. So I told Lau that his solar gizmo may be an interesting invention, but it has very, very low Wife Acceptance Factor. I am not sure what he can do about that as the huge box, which measures 21″ (L) X 16″ (W) and 12″ (H) cannot be any smaller because it has to house solar panels of a specific size to generate enough power to drive the preamp.
The Chinese New Year celebrations, including a belated CNY gathering of the Home Minister's friends, ended but a Swiss nephew flew in for a visit and stayed with us. The Swiss nephew left a few days ago and only now am I able to take the pile of stuff out of the store room.
So how does it sound? First of all, I have to figure out how to connect all the stuff together…