A Devil in the Details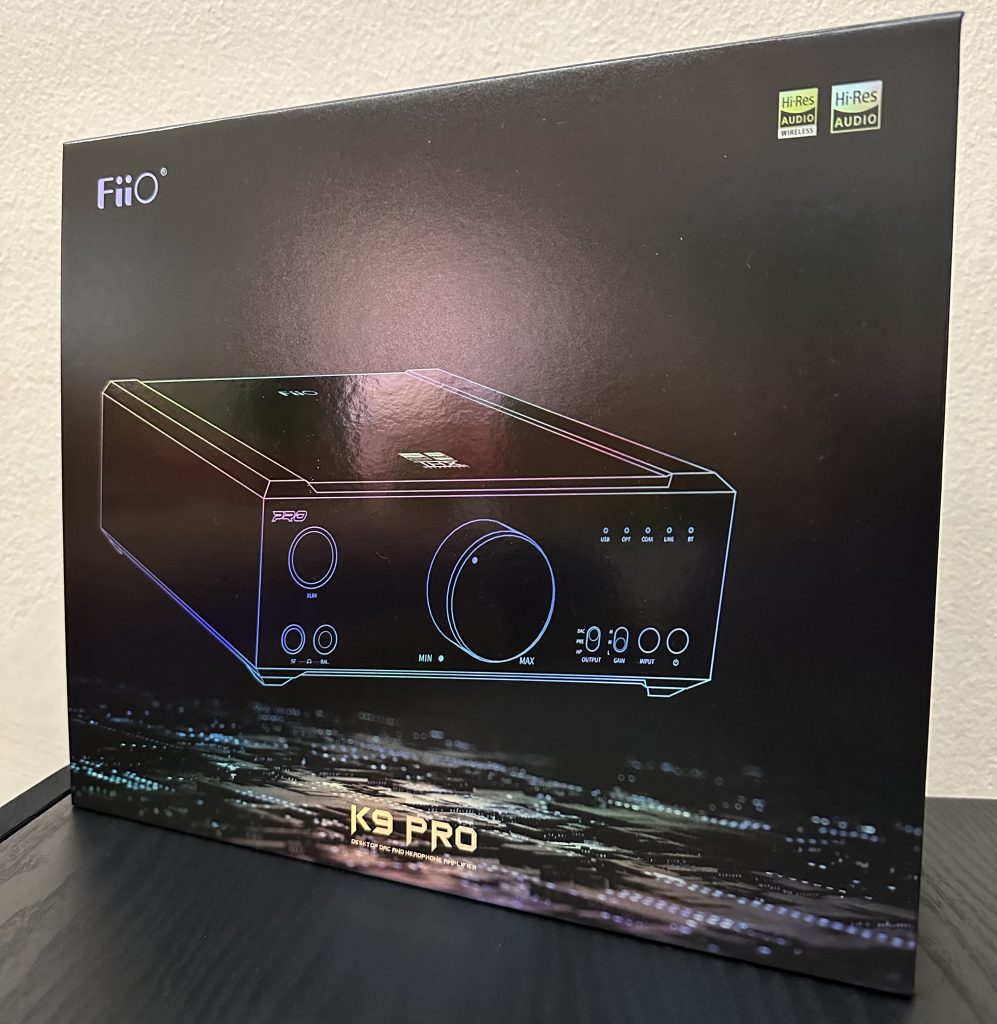 When it comes to headfi, FiiO has had quite the reputation, in particular its ability to provide superior technology at affordable prices. The FiiO K9 Pro ESS is the embodiment of this, with its extensive list of features while maintaining a rather fitting price. The DAC currently shares the stage with another variant to the existing K9 model type. The biggest difference being the swapping of the DAC from the AKM AK4499 to the more detailed and technical sounding ESS ES9038PRO chip.
Let's start with the key features of the K9 Pro ESS. The unit is a desktop DAC with a built-in high performance headphone amp. Kicking off with the headphone amp, the unit is able to support a standard 6.35mm socket single ended as well as both 4.4mm and XLR balanced connections for your headphones. So maximum flexibility there. To help with power output, the unit comes with an adjustable gain setting to help adjust output to suit your headphone type, more on this later.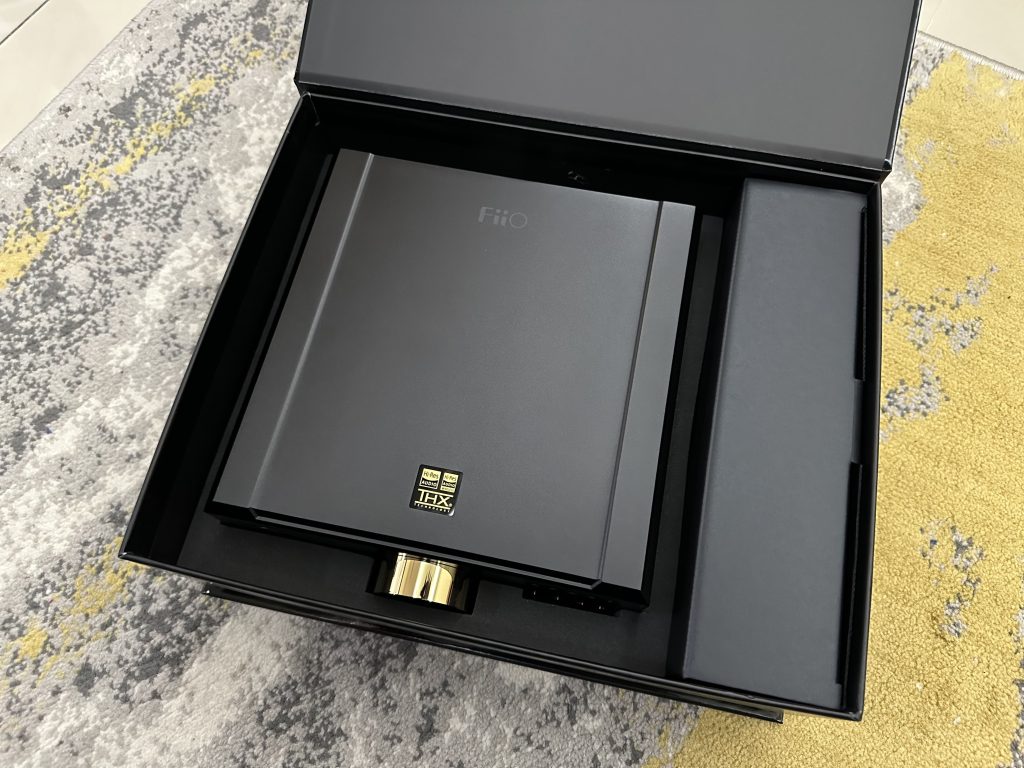 For connectivity, the K9 Pro has support for both USB type C (on the right side) and conventional USB type B for connecting to your computers. Both connections support DSD sampling rates up to 384kHz-32bit and DSD 256. There are also both coaxial and optical digital inputs to maximise the use of that DAC. You can also stream music with Bluetooth which the K9 Pro ESS supports thanks to the inclusion of a Bluetooth antennae.
If your keen to use the K9 Pro ESS as a preamp and hub to manage all your sources, you could. The unit comes with 2 analogue connections, a 4.4mm balanced and a pair of RCA, so everything can stay connected. This allows the K9 Pro ESS to be able to manage all your sources which are then sent out to the amplifier either via a pair of RCA or XLR balanced outputs. In order to help with volume and switching between features, FiiO provides a companion app which helps to control the unit. The app also allows access to other features such as equalization and also managing the LED lights to name a few. No remote control needed.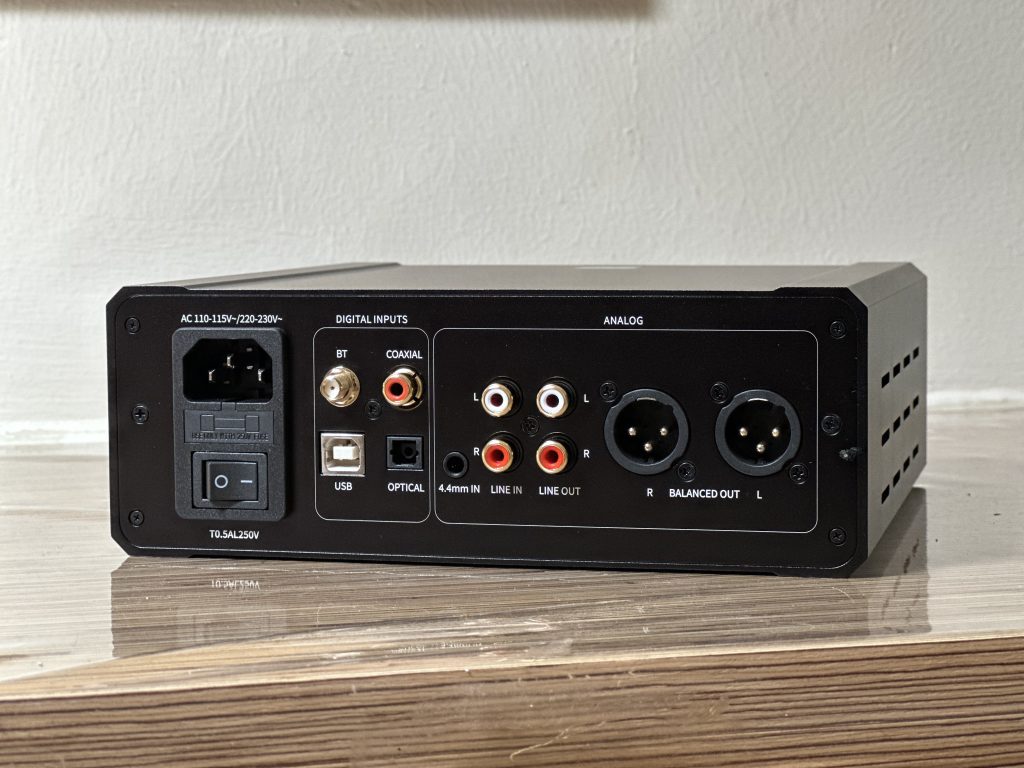 Build quality is exemplary thanks to its remarkably solid and well put together case work. This quality follows through to the knob with its gold curved portion, as well as the buttons on the front. A minor niggle is the switch for both output and gain which are a tiny bit too small so grip can be challenging for larger hands. Speaking of output, the control allows easy mode switching between DAC & headphone amp, DAC & preamp or just standalone DAC.
I also love how FiiO includes a cover for the XLR connector on the front as well as an upright stand. So, if you want to place it on your desk upright, you could. The downside however is when you do use the stand, orientation has to be checked. This is because that USB-C port on the side could end up being blocked. Alternatively, standing it the other way means there would be a cable awkwardly sticking out the top. Not an issue if the USB-C port is not your preference.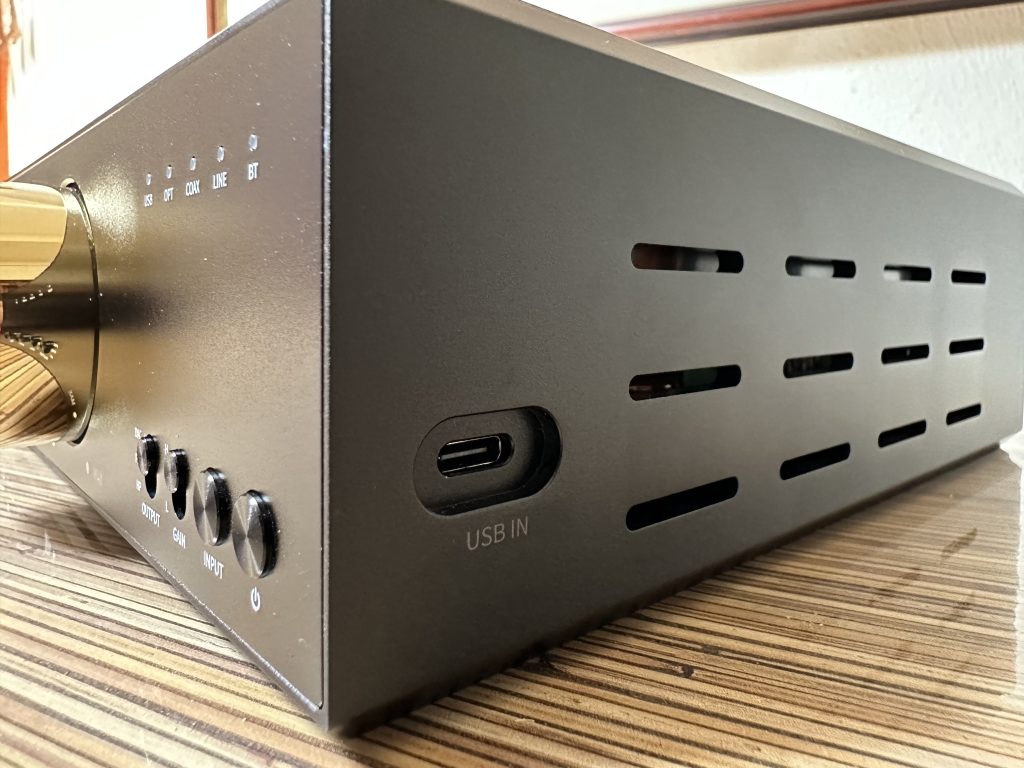 I experienced the K9 Pro through a multitude of sources as well as outputs. Firstly, I tried the headphone output, done with both my Audio Technica M50x and also my Beyer DT770 Pro (250 ohm). The headphone output was very controlled and richly detailed. The fine details were the most standout characteristic. There was ample rendering of micro details particularly instrument harmonics which was celebrated but not disrupting from the main composition.
I do need to mention however that the K9 Pro does tend to lose a little steam when powering high impedance headphones. My Beyerdynamics at 250 ohms through the 6.35mm was pretty much the optimal point when dealing with high impedance. Based on volume levels in use, I would suspect anything more demanding would probably need a little more support. Headphones with lower impedances however will be perfectly fine with this. The manual states higher output for 4.4mm and XLR so if you're on that route then you should fare much better.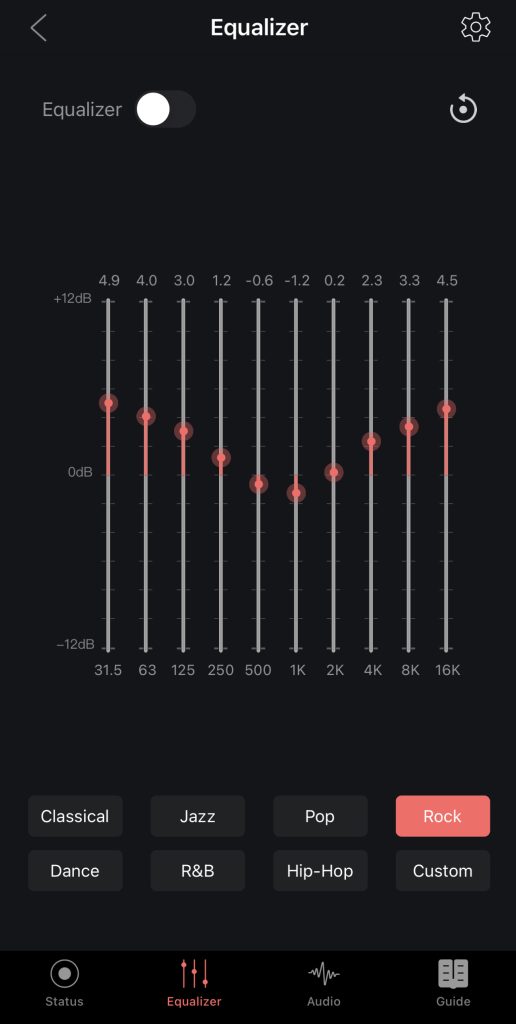 Many instances of implementation of ESS chips tend to lead to music sounding a touch clinical or dry, but FiiO has done a great job of balancing that characteristic while keeping the music exciting. I never found myself needing to take a break from the listening session, which tends to occur with a considerable number of ESS based DAC's. Not a knock on the ESS sound, just a personal experience with the chips character.
A noticeable caveat though with the sound signature of the K9 Pro which I experienced both with headphones and speakers was the slight leanness in the lower bass regions. Heavy hitting R&B or Electronic music tend to highlight this detail. My go to bass track, Paradise Circus by Massive Attack, showcases how that last bit of bass weight in the bass line comes off a little lighter than normal. It was not something that took away the enjoyment of the music, but to me was something purposely done to ensure details particularly micro dynamics and fine harmonics were not swallowed up by heavy lower bass notes.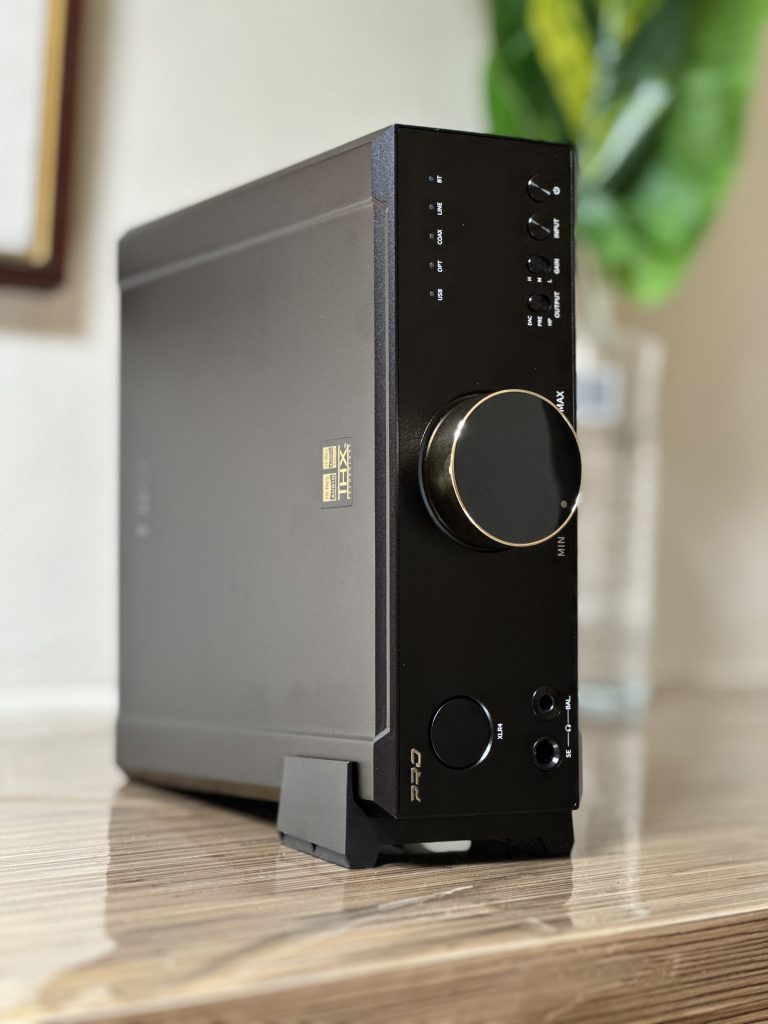 If you're a detail fanatic and love the characteristics of the ESS Sabre DAC. Maybe you possess a plethora of headphones with varied connector type with impedances up to 300 ohms. Or maybe you're looking to have a good source management system with a built in DAC to sit between your midrange desktop or rack system. If you are two or more of the above reasons, then the FiiO K9 Pro ESS is the solution for you. A device which is well appointed, well-built and pretty good value at RM 3499.
To audition or purchase the FiiO K9 Pro ESS, do check out Red Ape Store in Puchong. Contact details;
Red Ape – Headphone Store
16-2B, Jalan Puteri 2/6, Bandar Puteri, 47100 Puchong, Selangor
Phone – 017-388 6966