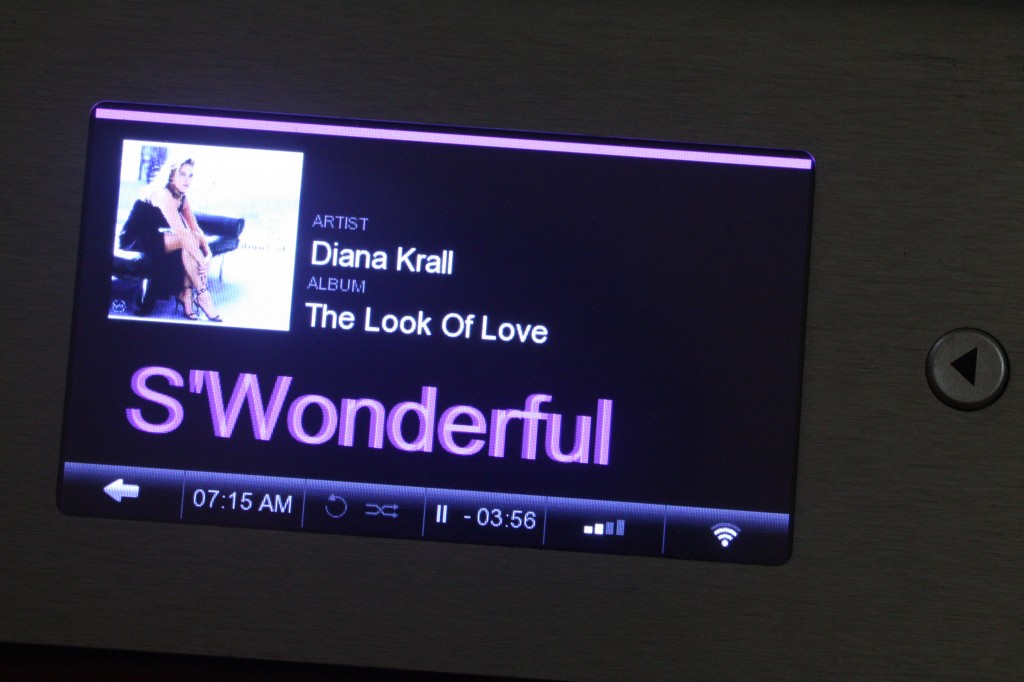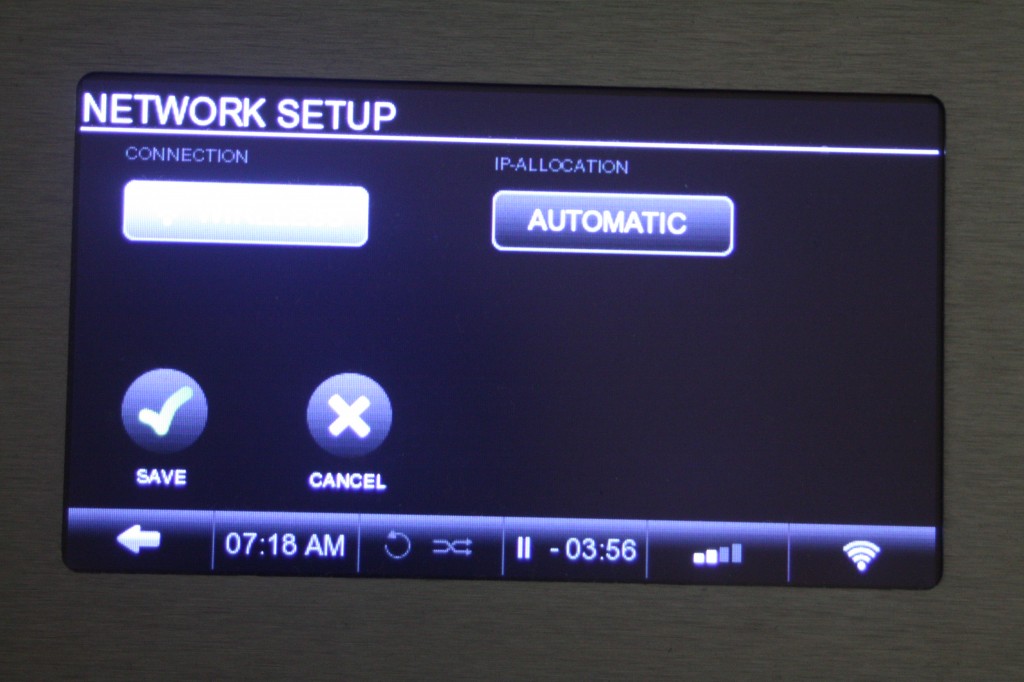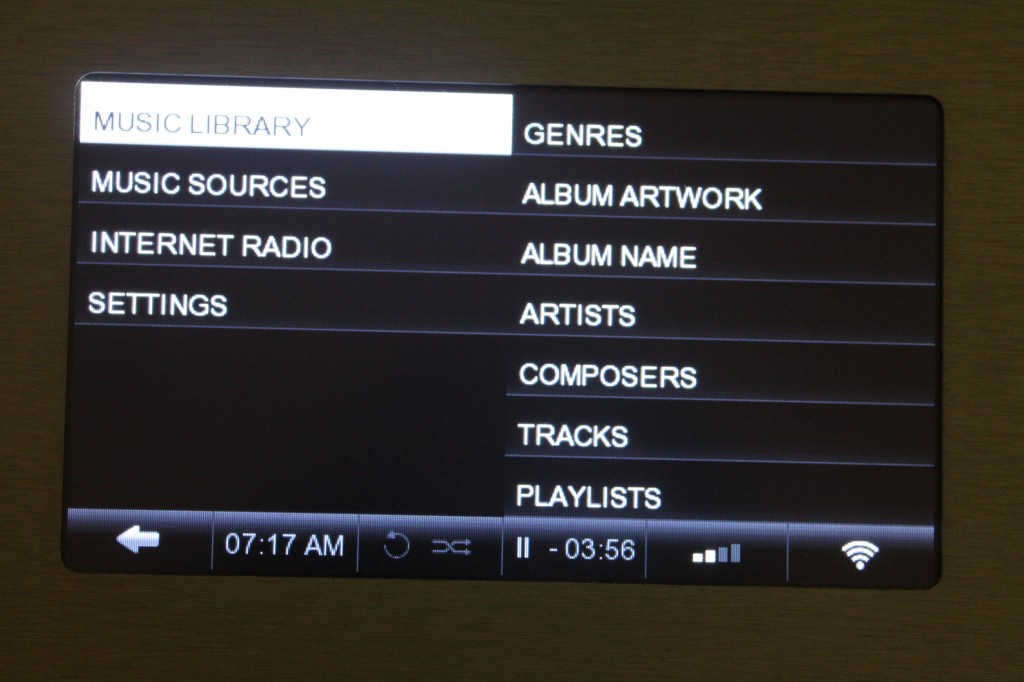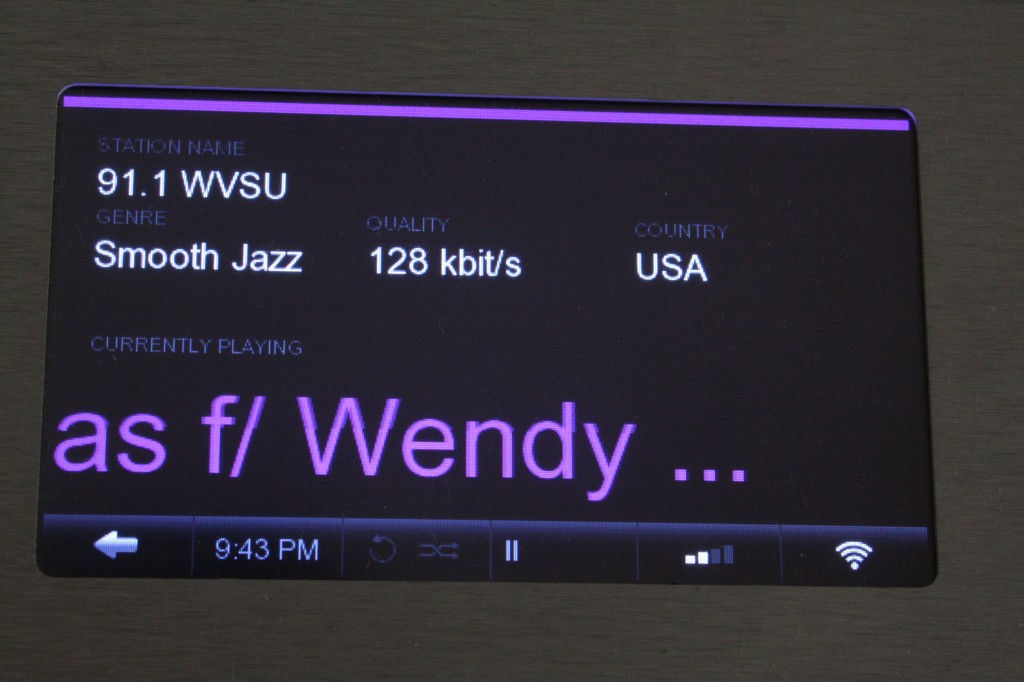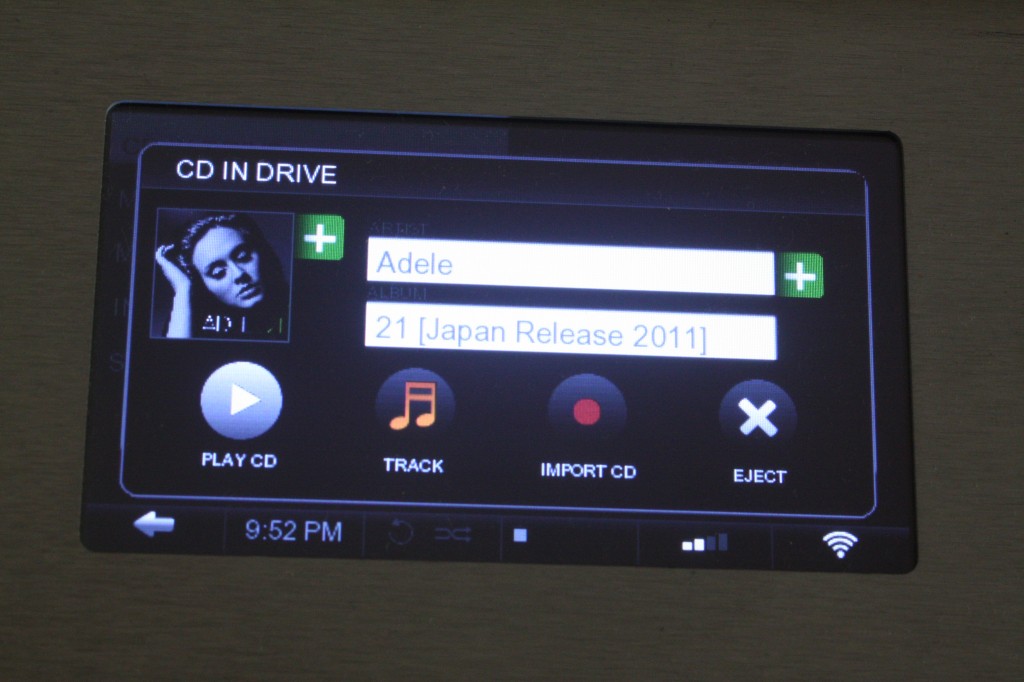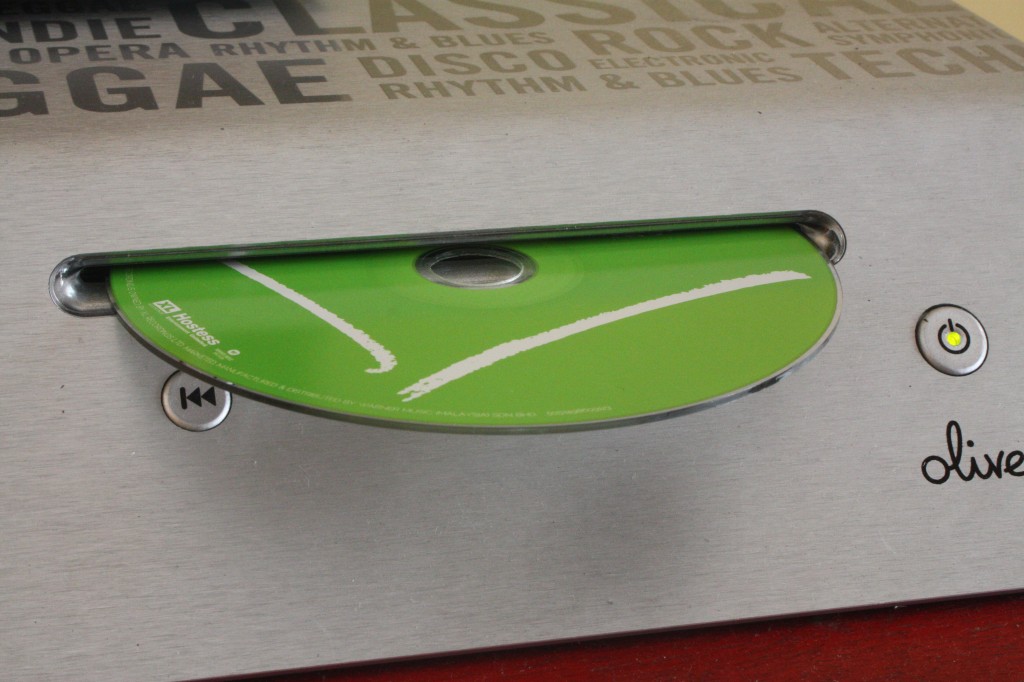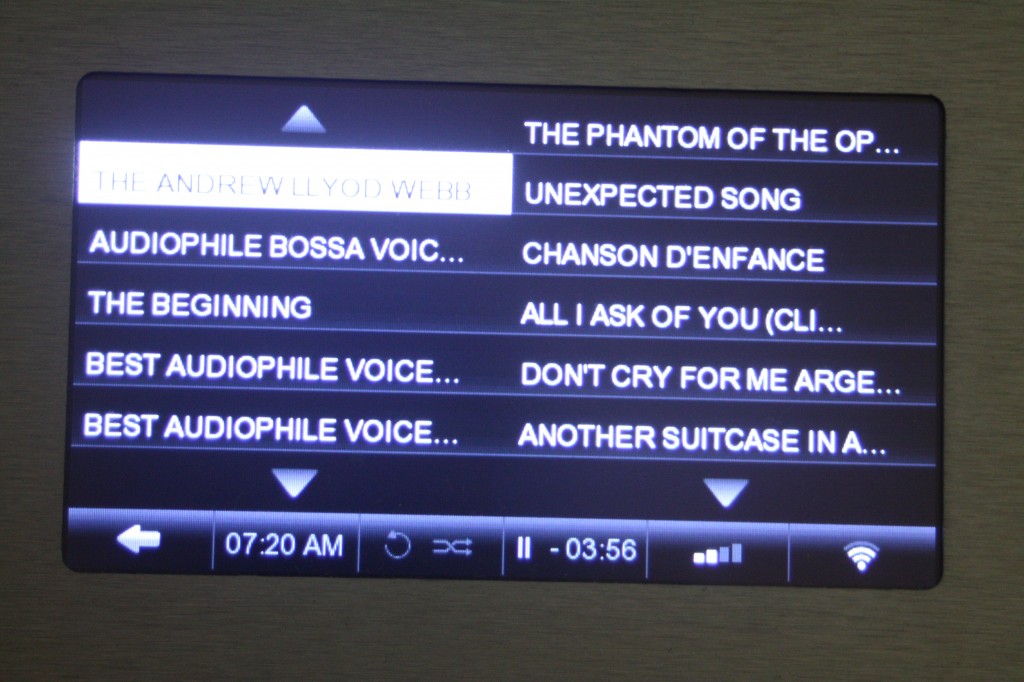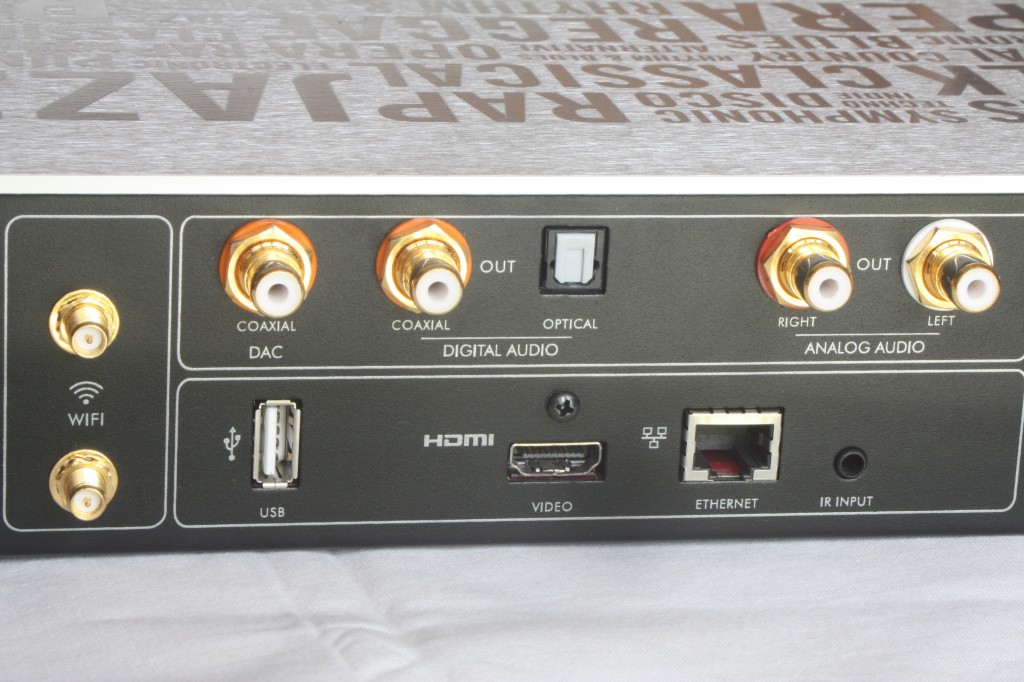 By Lam Seng Fatt
From the outset, I must say that the Olive 04HD music server looks so sexy that for the first time in all these years of reviewing hi-fi components, my wife actually said she wouldn't mind keeping it.
With the top of its cover emblazoned with words like 'Blues', 'Jazz', 'Reggae', 'Opera', etc, the Olive really looks sleek and cool. It gets full marks for Wife Acceptance Factor. Even my 15-year-old son liked it. "It's cool," he said.
So there you are. If  you are on the lookout for something really cool, this Olive is it.
The Olive music server is a pretty versatile machine – it plays CD, rips the CD and stores in internal memory (500GB, 1TB or 2TB) , it connects wirelessly to the Internet (assuming you have a wi-fi router) and you can connect an external source like a CD transport to it.
I used it first with my Roksan Caspian CD player as transport using the Toslink connection with a QED optical cable. Then I used the coax connection with a DH Labs coax cable.
The music sounded clear and clean with a pretty wide soundstage, but I felt it had a lightweight feel to it. The music 'felt' light and 'feathery' even though the transparency was commendable.
Since the Olive came with some ripped files in its internal memory, I did not bother to try ripping CDs and just played the songs available.
Playing a normal CD or the ripped CD files, the music sounded less lightweight and the 'weight' was closer to what I am used to. If you have the Olive, I would recommend using its CD player or playing from internal memory instead of using it as an external DAC.
Connecting the short antenna that came with the Olive was easy and after some navigation on the menu and set-up, it was quite simple to connect to Internet radio stations playing MP3 or AAC files. The music through this function sounded fine and was as good as other components that offer Internet radio which I have tested.
There is a USB at the rear, but it is meant for backing up music files in the internal memory. I tried backing up the files and it took a pretty long time to do so and the files were in a proprietary format. If you are used to relatively fast copying of files, the back-up function can be annoyingly slow.
The screen offers quite sharp images though not as sharp as the screens in the new generation of smartphones.
What the Olive server offers is convenience – and many manufacturers are realising that – as it can be used as the' heart and brain' of a modern sound system.
And it looks good. I hope the future generations of the Olive will maintain that sexy look so that wives all over the world will whisper to their husbands: "Buy it…"
Olive products are sold in Malaysia by TEG Sdn Bhd. To audition them, go to the B&W showroom at Jaya One, Petaling Jaya.