Bryston has launched a standmount version of its huge Model T speakers called simply Model T Mini.
Though it is called "Mini", it is not exactly as mini as the LS3/5A. The Model T Mini measures 22.5" (572mm) H x 10.5" W (267mm) x 10.0" (255mm) D and weighs 39 Ibs (17.7 kg) each.
Not only is it a smaller version of the Model T, but it has fewer drivers too. In fact, it looks rather conventional – it has a woofer, a dome mid and a dome tweeter. In comparison, the Model T floorstander has three woofers, two dome mids and two tweeters (See https://www.av2day.com/2012/11/brystons-model-t-speakers/).
From the Bryston website: "The Bryston Model T Mini Loudspeaker was built to be exceptionally high quality and affordable, while bringing superior design to the table. New driver designs, enclosure vibration analysis, crossover refinement, and anechoic chamber testing all went into creating an amazing product."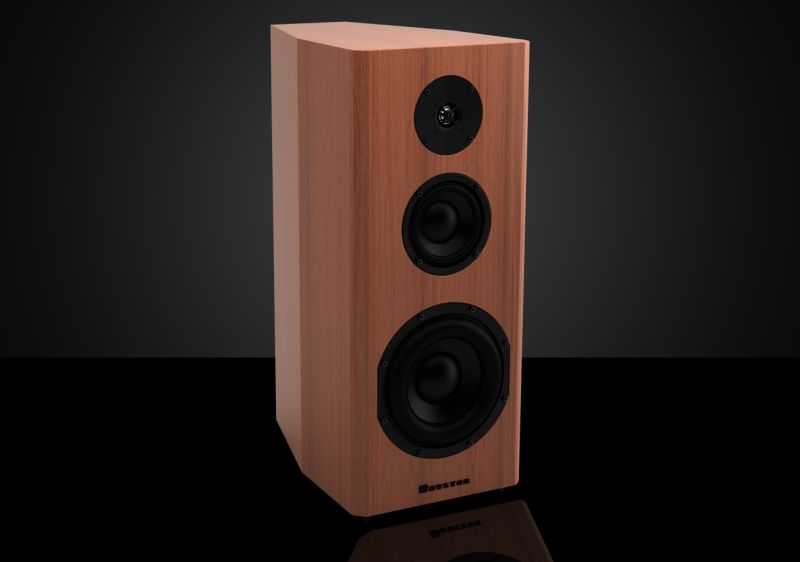 Features:
High levels of SPL without distortion or compression
Unit to Unit matching
Custom designed drivers with die-cast aluminum baskets, substantial magnet assemblies, and custom motor systems
Wide dispersion design
Engineered to prevent cabinet resonances
Finishes:
Black Ash (Vinyl)
Natural Cherry (Vinyl)
Boston Cherry (Vinyl)
Hardwood Veneer (Additional Cost)
Specifications:
Frequency Response: 40Hz to 22Khz ( /- 3dB)
Impedance: 4 Ohms (nominal)
Sensitivity: 88 dB SPL @ 1 meter with 1 watt (anechoic)
Maximum SPL: 100 dB SPL @ 1 meter
Recommended Power: 10 watts to 200 watts RMS
Tweeter: Single 1.0″
Midrange: Single 5.5″
Mid-Woofer: Single 8.0″
Crossover: 160 Hz & 2.3kHz