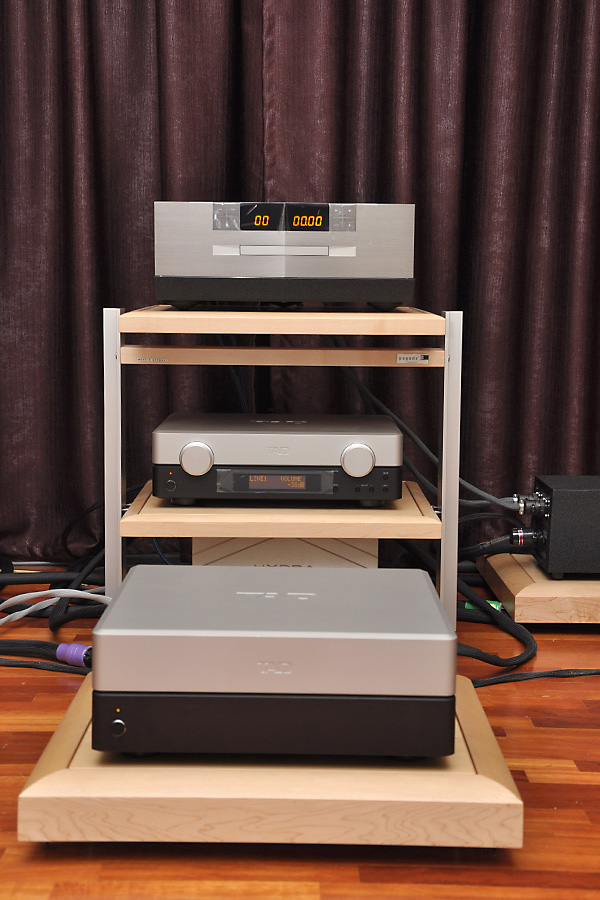 .
By Tan TE
I have had the entire range of Technical Audio Devices (TAD) electronics playing in my room for the past month, thanks to the generosity of the brand's local dealer, AV Designs. The components consist of the TAD-D600 CD/SACD Player, TAD-C2000 Preamp and TAD-M2500 power amplifier and together with my TAD-CR1 loudspeakers, make a complete TAD system.
This entire period has been the most musically fulfilling period in my entire audiophile existence thus far. The system produces excellent sound which translates into beautiful and involving music. Once the playing starts, I get absorbed into the soundscape the TAD system paints, without fail; and what a soundscape it is – rich details, fascinating interplay of sounds, and clear portrayal of the artistry of the musicians. In many occasions, I was in rapture listening to my favourite music through the TADs, I was in my own private concert – my hands waving and my feet stomping.
This period has also been the most educational. I learnt a lot about how good music reproduction should be like, I am also surprised to find out that there is a lot more musical information actually contained in those silver discs called CD (and a few SACDs too), and how that extra information faithfully reproduced can give a much heightened enjoyment and appreciation of music.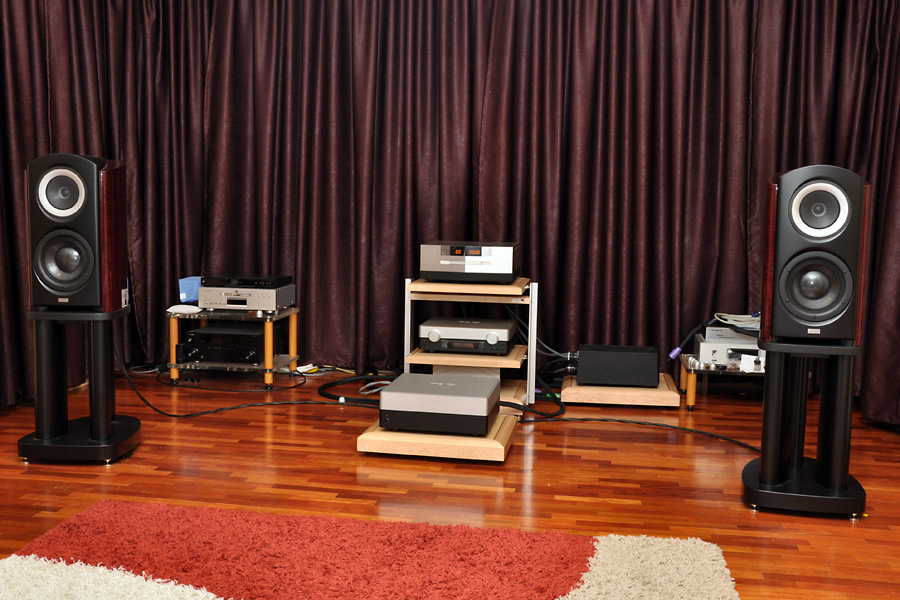 The TAD components themselves are cost prohibitive to me, only a handful of true highenders can afford to own them (some "good" friends have been teasing me on how I could go back to my own system after listening to TAD, I'd cry when the TADs go back to the dealer, they said. Well, I'll miss them sorely, that is for sure, but if I can"t afford them, I just have to accept the inevitable arrival of that day. Now, if one could just afford them, that will be when the trouble really starts 🙂  ). Anyway, as one audiophile to another, I would like to urge you to at least listen to a complete TAD system once in your hifi journey. It is even better if you can play music that you are familiar with on it, and listen for yourself how it can transform your music experience with something you supposedly have known so well. I don't know if AV Designs will put TAD on show in this year's KLIAV, but if it does, please make an effort to visit that room and spend some time in it.
In the next few posts, I'd like to share further with you my time with the TAD components.
List prices:
TAD-D600 CD/SACD Player – RM129,000
TAD-C2000 Preamplifier – RM128,000
TAD-M2500 Power amplifier – RM115,000
TAD-CR1 loudspeakers with dedicated stands – RM 148,000
Contact James Tan of AV Designs at 03-21712828 to listen to TAD