By Tan TE
AV Designs held a launch event for the new Bryston Model T Signature loudspeakers on 13/4/2013. Here is a set of photos from the event.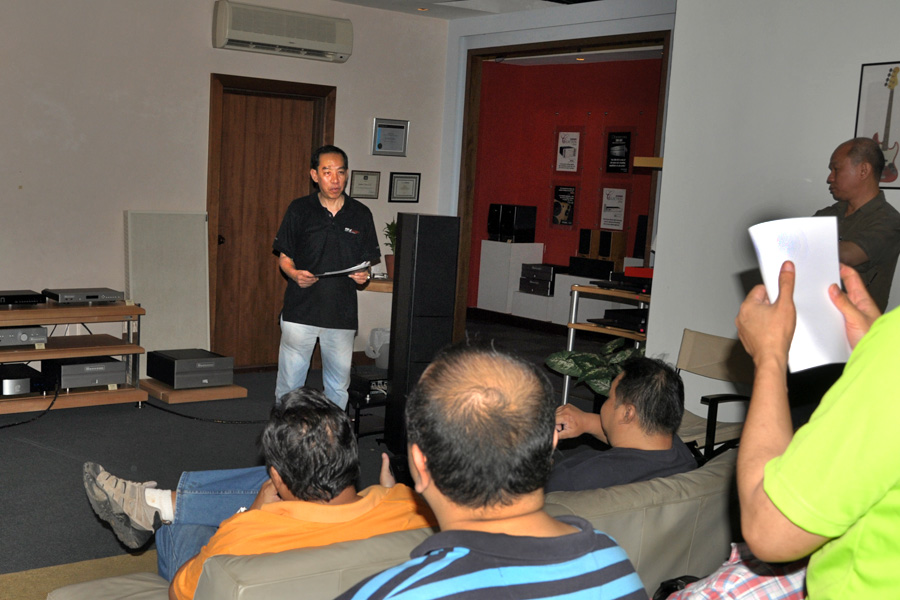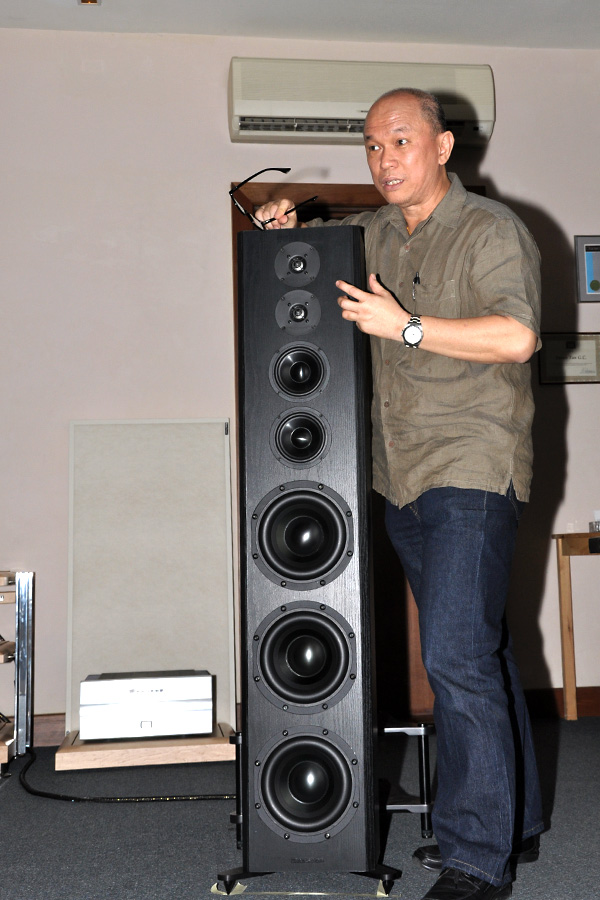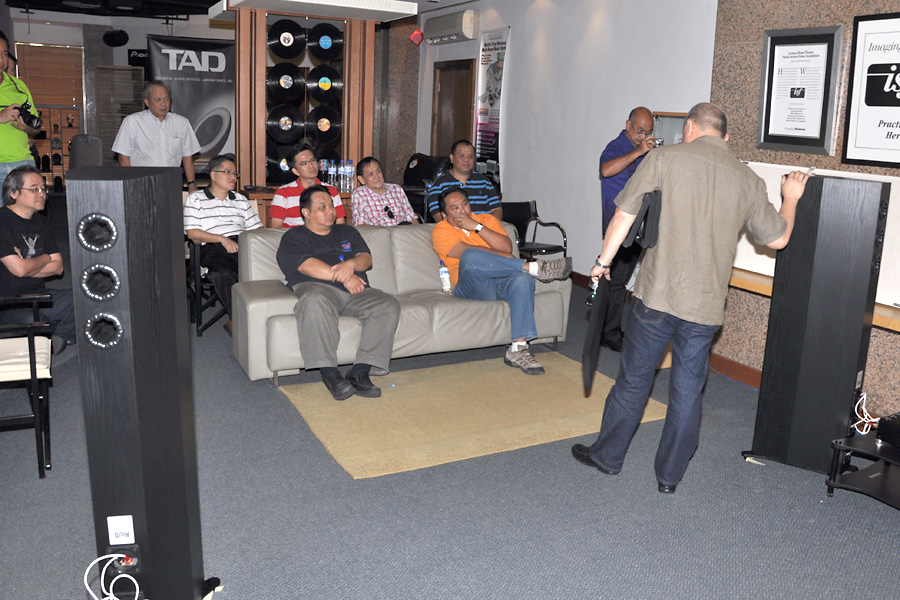 Tony and James talking about the Bryston Model T Signature's design philosophy and kicking off the listening session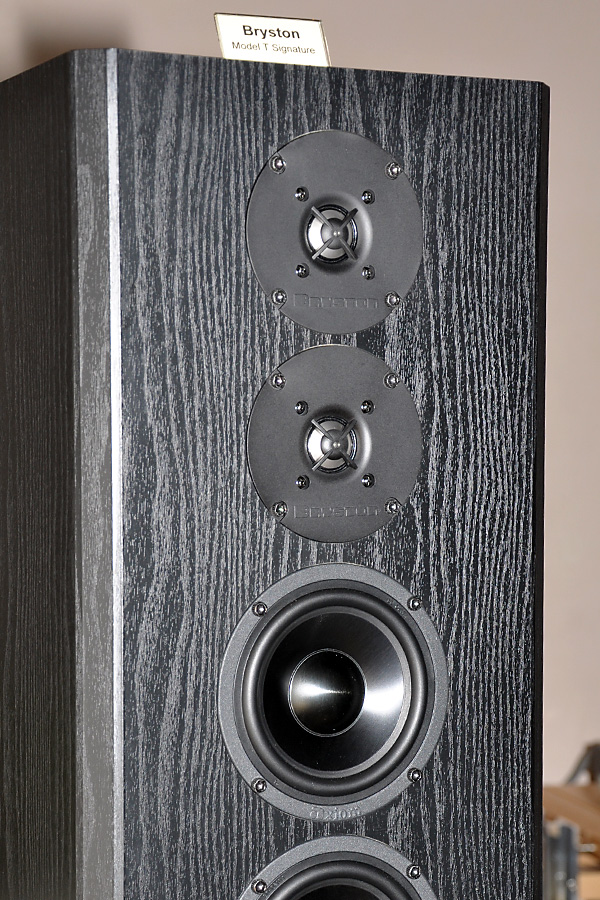 A closer look at the Model T Signature unique double tweeter configuration. Note the "Bryston' stamp on the tweeters marking them as proprietary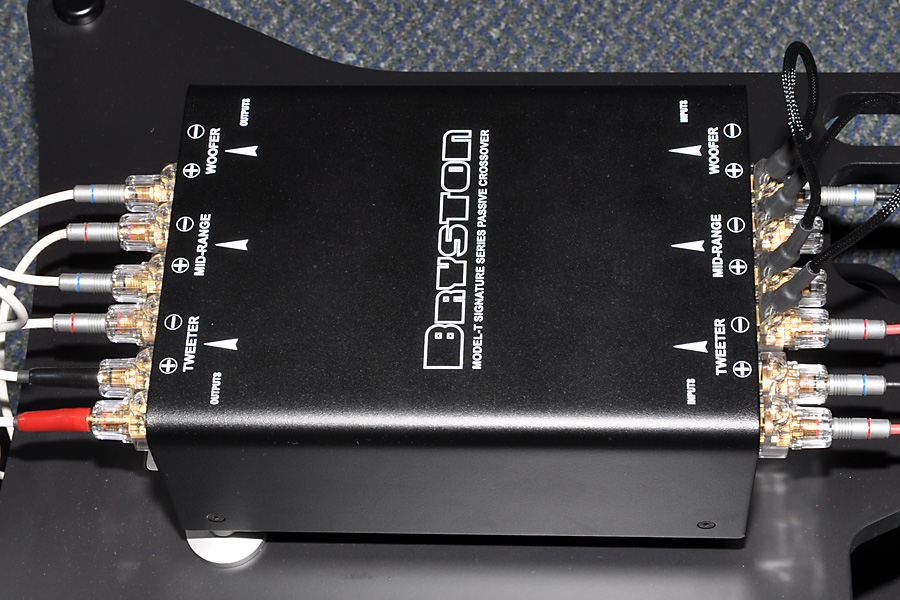 The external crossover box. The Model T Signature can be tri-amp'ed / tri-wired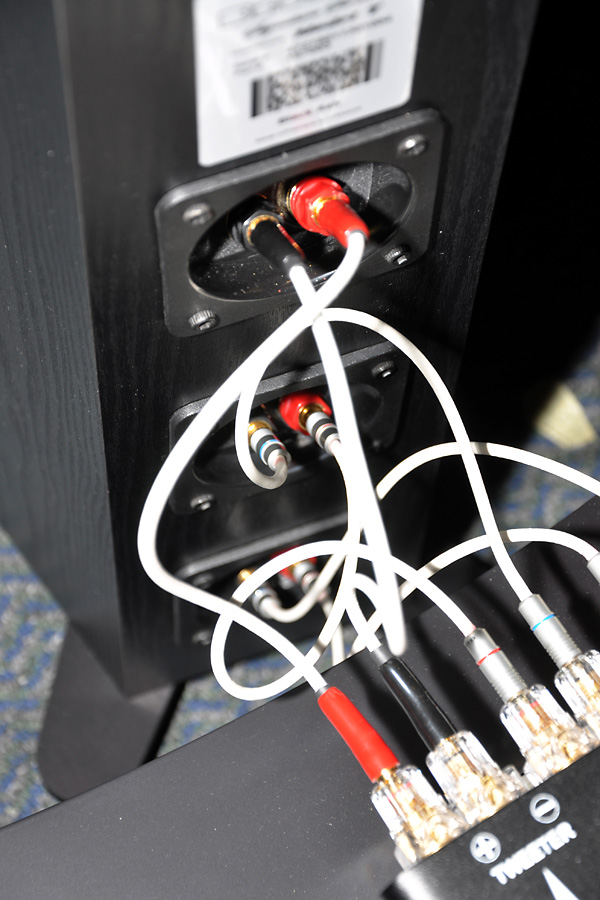 The outputs of the external crossover are fed into 3 pairs of loudspeaker terminals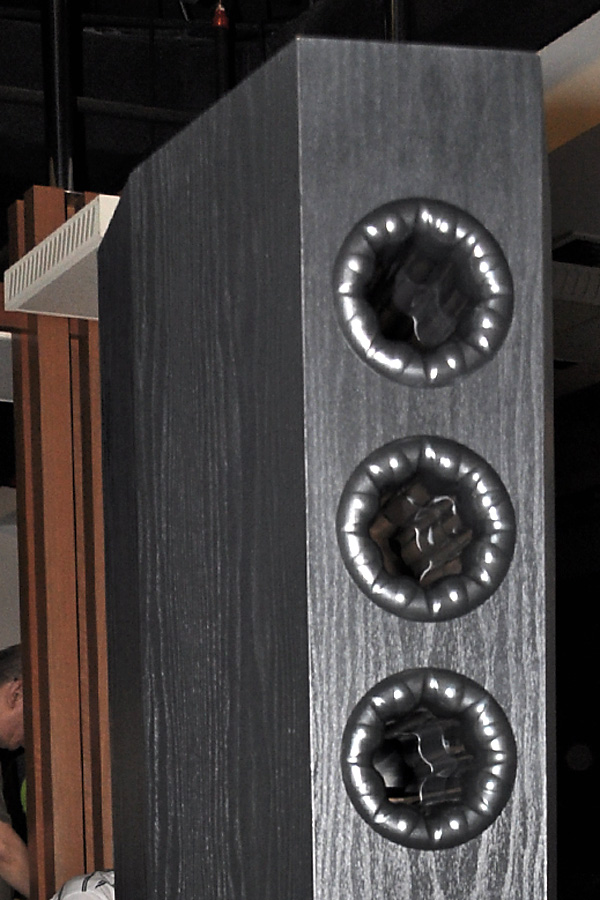 3 bass reflex ports at the back of the loudspeaker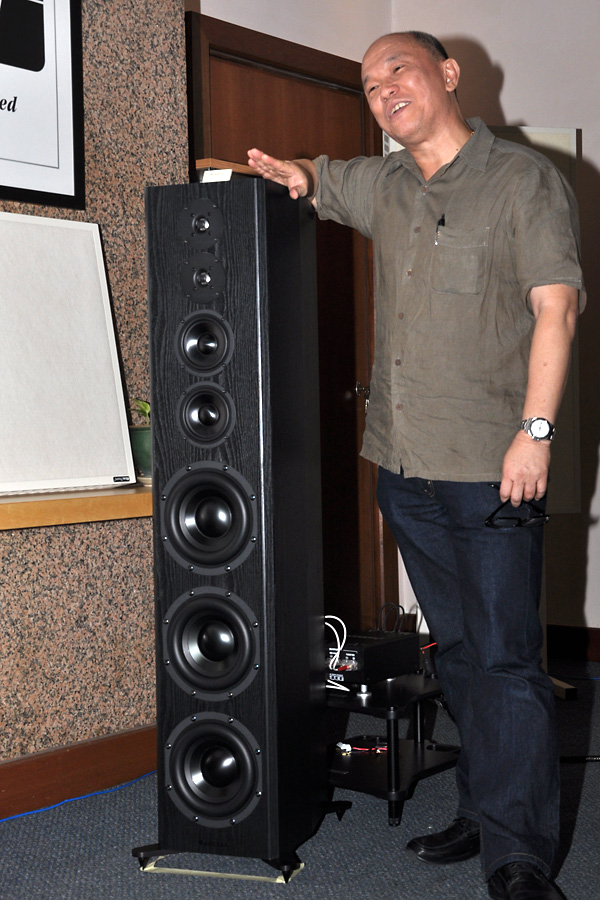 "Good boy!" James must be very pleased with the results he has achieved with the Model T.
During the demo, the Model T Sig sounded big and dynamic, with excellent frequency extensions. The sound was clean but not clinical and it sounded musically coherent with a wide variety of genres. Excellent value for money in my opinion.
.
Bryston Model T Specifications:
Frequency Response: 25Hz to 22Khz (+/- 3dB)
Impedance: 4 Ohms (nominal)
Sensitivity: 91 dB SPL @ 1 meter with 1 watt (anechoic)
Maximum SPL: 118 dB SPL @ 1 meter
Recommended Power: 10 watts to 500 watts RMS
Tweeter: Dual 1.0″
Midrange: Dual 5.25″
Woofer: Triple 8.0″
52.5" H x 10.5" W x 16.5" D
1334mm H x 267mm W x 419mm D
Contact James Tan or Tony Low of AV Designs at 03-21712828 to listen to the Bryston Model T Signature.