By Lam Seng Fatt
There I was at Amcorp Mall, Petaling Jaya, yesterday when I decided to pop into Audiomatic to have a look-see. And guess what I saw there…Aurender S10 music server and the MSB Technology The Analog DAC.
Eugene Ngoh, the owner of Audiomatic, said these components have just been shipped in and he's burning them in along with some new Vitus gear.
Audiomatic is now distributing these brands – Aurender and MSB Technology.
The Aurender S10 music playback and storage solution is highly-acclaimed and it uses OCXO oscillators which are much more accurate than ordinary crystal oscillators used in other music servers and players.
It offers playback from Solid State Drives, an easy-to-use iPad remote control app, up to 2 terabytes of memory, AMOLED displays and a silent fanless design.
It plays WAV, FLAC, APE and other common formats with up to 24-bit width and 192kHz sampling rate. Its outputs include Coaxial, AES/EBU, Optical and USB.
The Aurender S10 costs about RM23,000.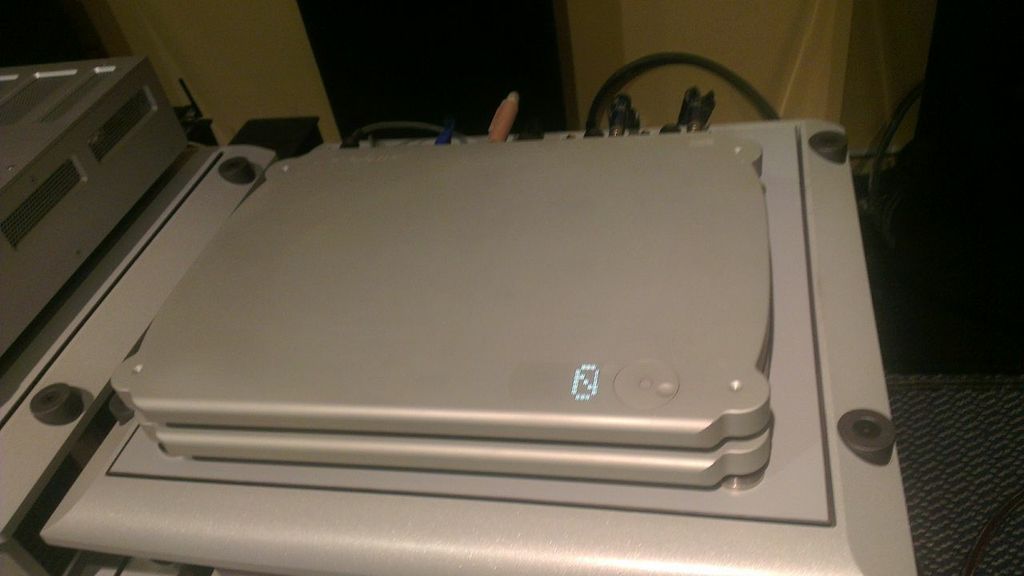 MSB Technolgy"s The Analog DAC is based on two 25-bit Ladder DACs and its clock is an MSB Custom clock.
It offers an optional Analog Volume Control and power supply. Its modular inputs can be upgraded with high-res I2S Technology.
The price? Around RM25,000 for the DAC and another RM10,000 for the power supply.
Eugene said he will be showcasing the MSB Technology Platinum DAC IV Plus during the Kuala Lumpur International AV Show 2013.