By Dick Tan
Visitors to the coming KL International AV Show 2013 who are interested in purist audiophile recordings will have the chance to meet MA Recordings' founder, Todd Garfinkle , who will be fielding a wide selection of his custom miked audiophile CDs and LPs in its booth at the Starhill Conference Centre exhibit space at level 4 of the J.W. Marriott.
Garfinkle said MA Recordings was founded some 25 years ago in Japan in order to offer newly-recorded creative acoustic music to avid music lovers and audiophiles.
Garfinkle, who is an engineer and pianist by training and a music producer by profession, says: "MA Recordings was formed using the Japanese pronunciation of the Chinese character "MA" which means space or intervals". "It is in this spirit of MA that all our recordings are produced in elegant sounding spaces such as concert halls and churches."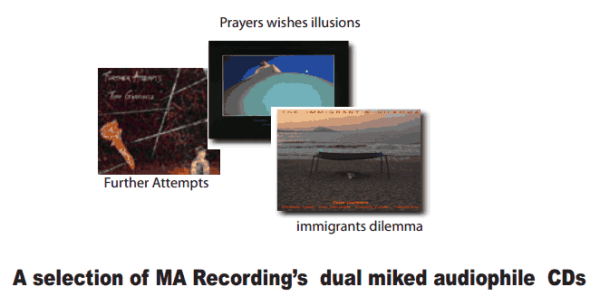 In practically all of its recordings only one pair of very high performance, high-end unidirectional microphones are used.
Garfinkle adds, "From the outset MA Recordings has strived to maintain sonic excellence by using very high quality microphones, cables and recording equipment, most of which are either custom made or extensively modified to meet our stringent standards."
Audiophiles will be pleased to know that all MA Recodings are DSD files recorded at the ultra high sampling rate of 5.6Mhz.