The new Pathos Frontier Prime loudspeakers demo-ed by Centre Circle Audio. The Pathos Frontiers Prime is a 3-way design with frequency response of 27Hz-30kHz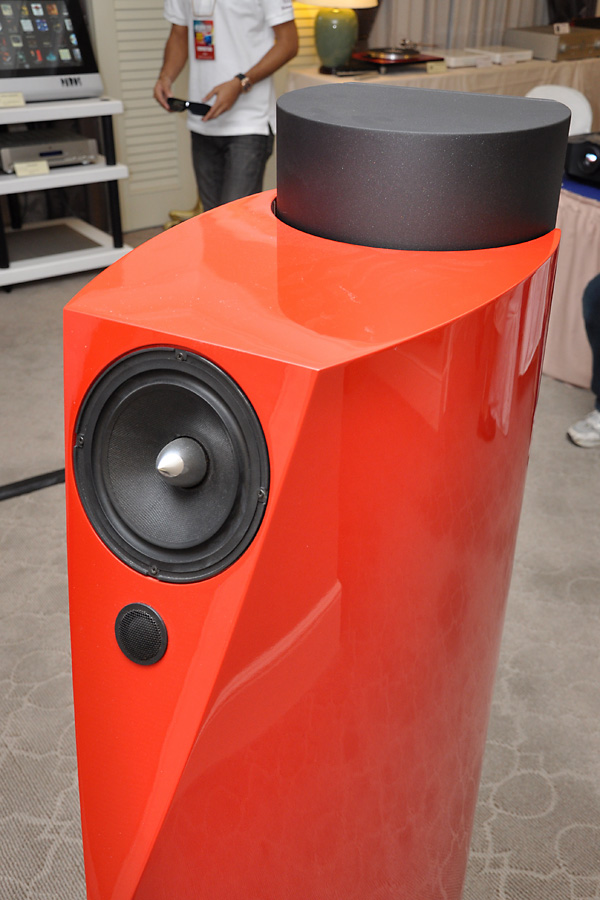 Note the additional drivers at the back of the speakers. The Pathos Frontiers Prime is a bipolar design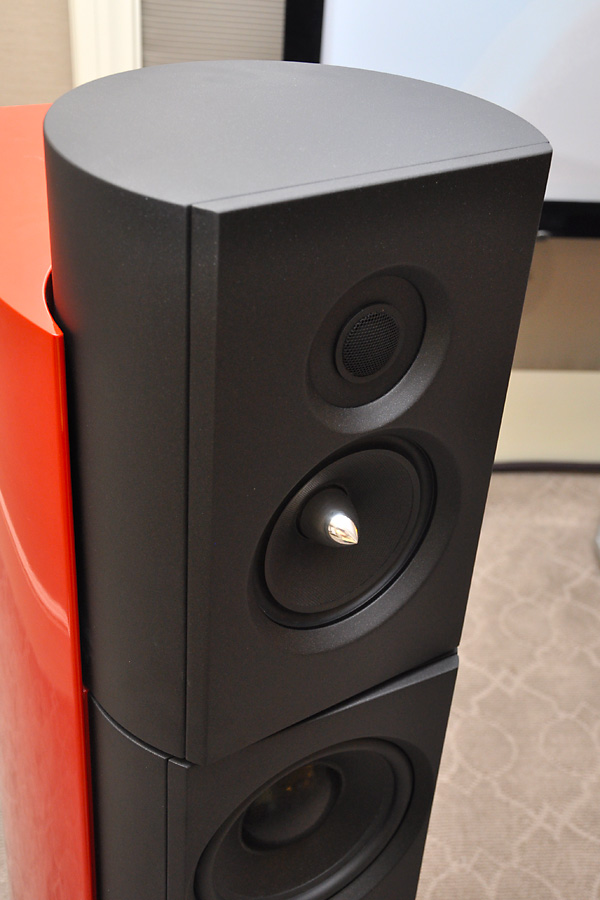 Another unique design feature – the top part of the speakers housing the tweeter and midrange driver can be rotated independently of the main body, facilitating easy toe-in.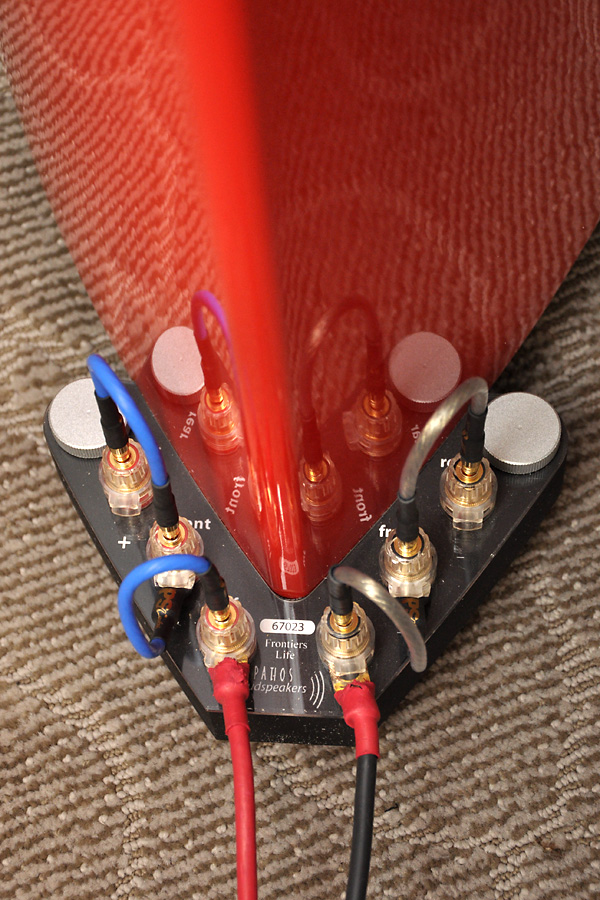 Tri-wire speaker posts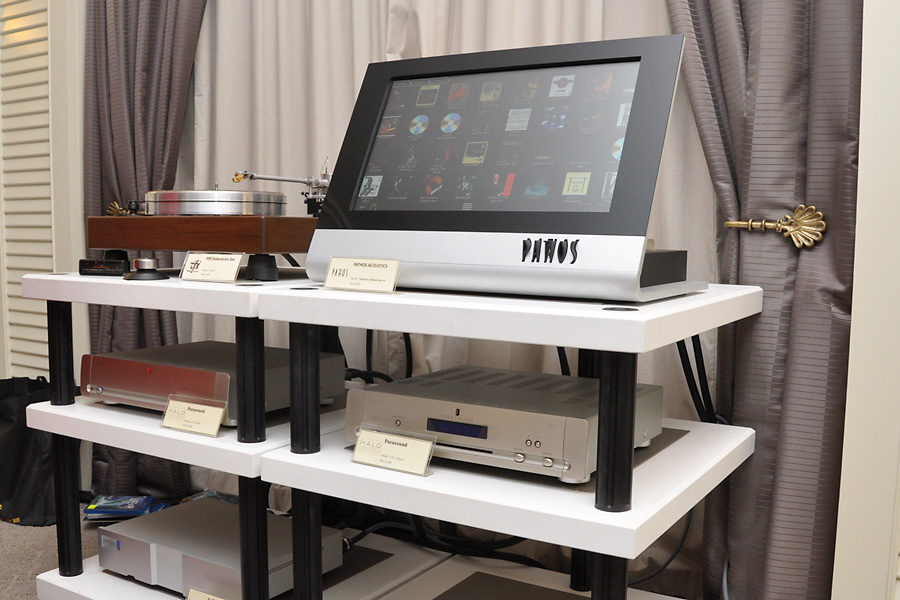 Also from Pathos, the Musiteca music server and DAC (top shelf, right)
.
Brought in by Swedish Statement, the outlandish and wonderful looking hORN loudspeakers, aimed at avant-garde audiophiles perhaps: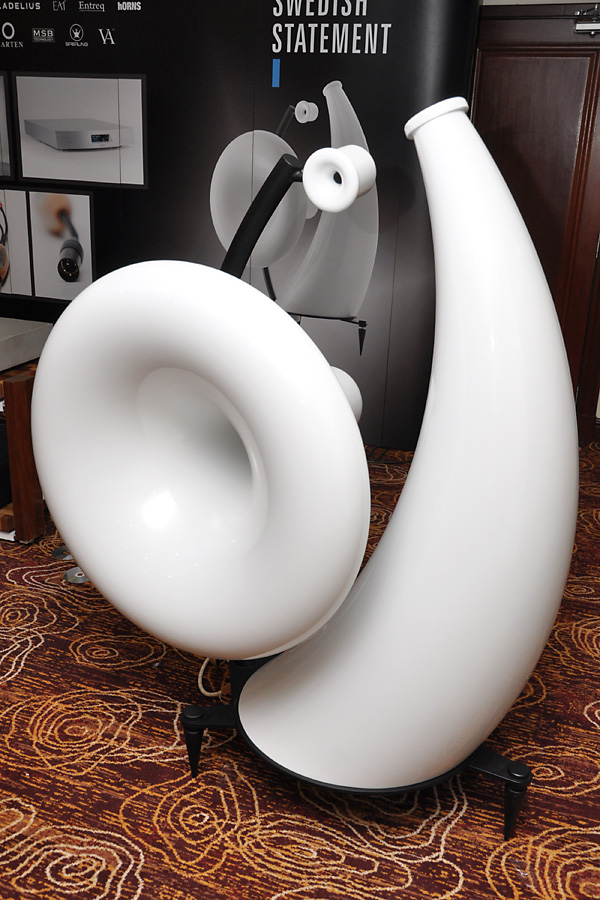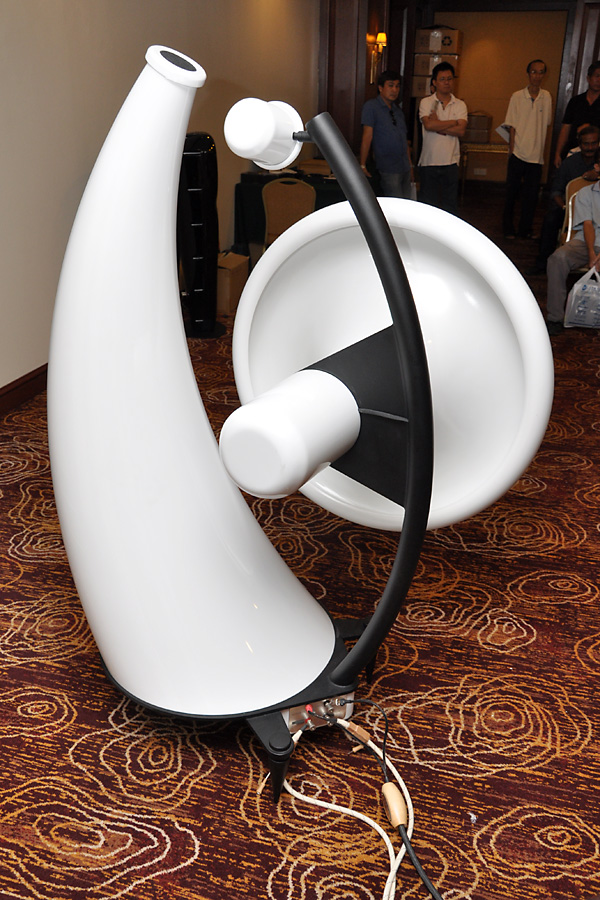 .
AV-Intelligence from Singapore showcased the Raidho D1 loudspeakers, said to be the first loudspeaker ever to have a diamond midrange/bass driver: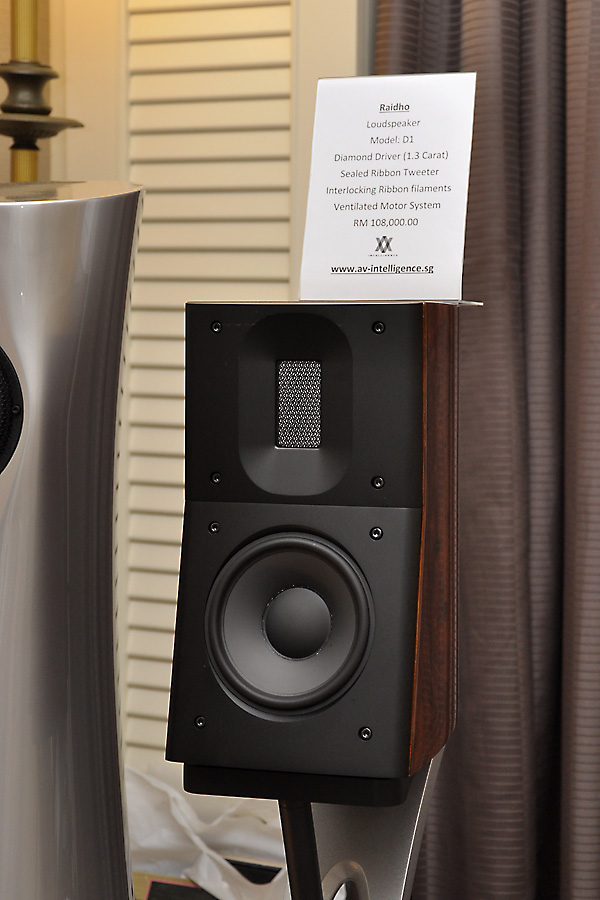 .
The Burmester 111 Musiccenter seen in Audio Image's room: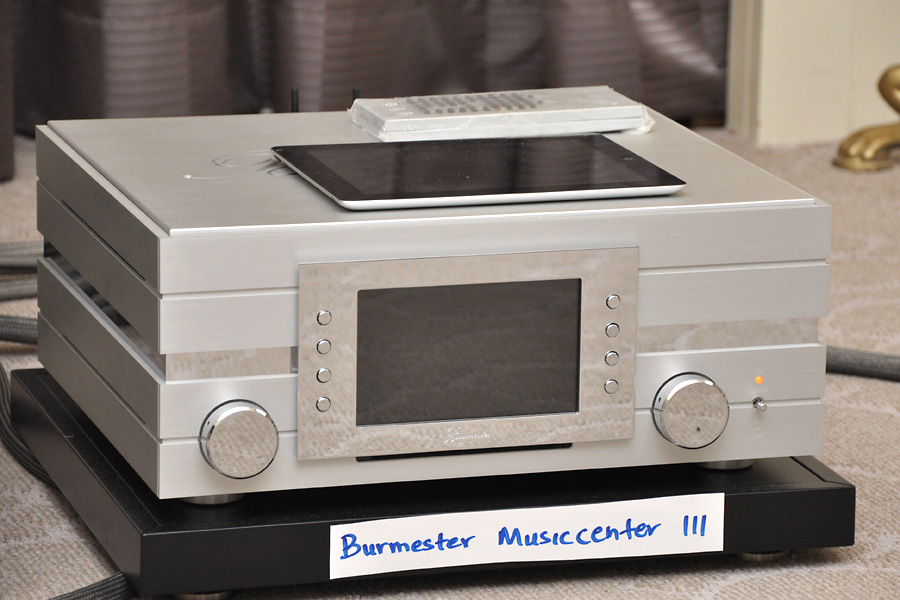 .
With Franco Serblin passing away recently, his last loudspeaker designs, the Accordo and Ktema may become instant classics:
Subwoofer specialist SVS has added front, centre and surround loudspeakers to its product line. Seen here in MAXX Audio's room were the Ultra Tower floorstanders, Ultra Center and Ultra Bookshelf: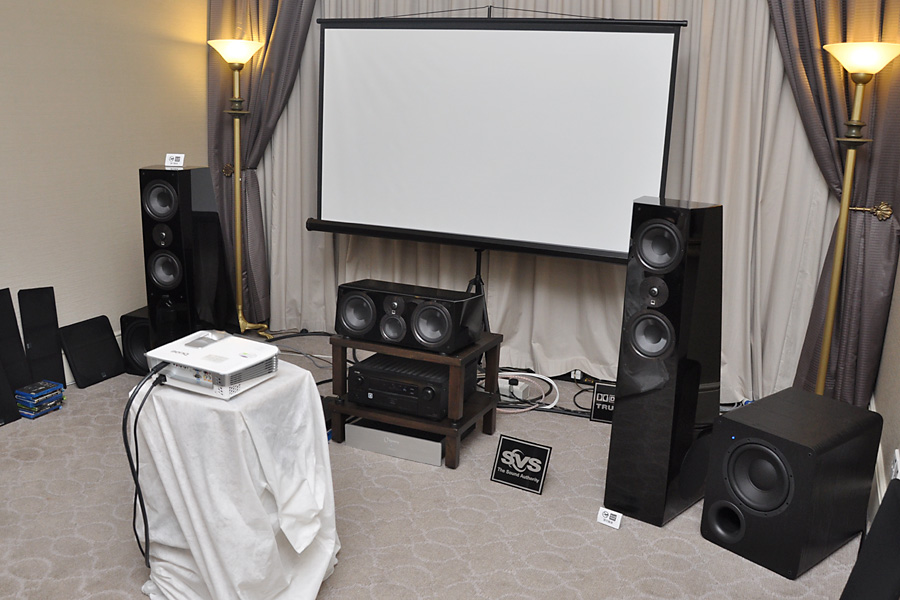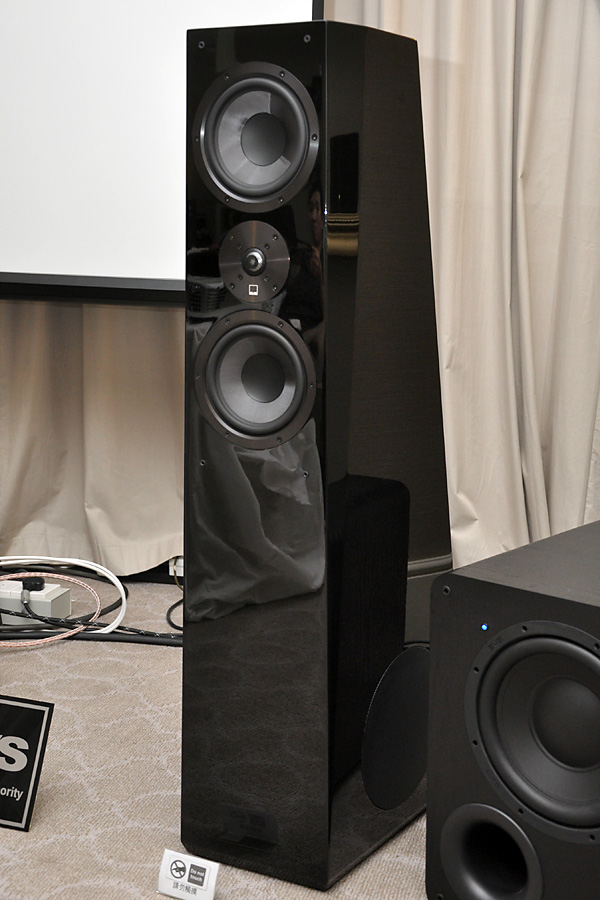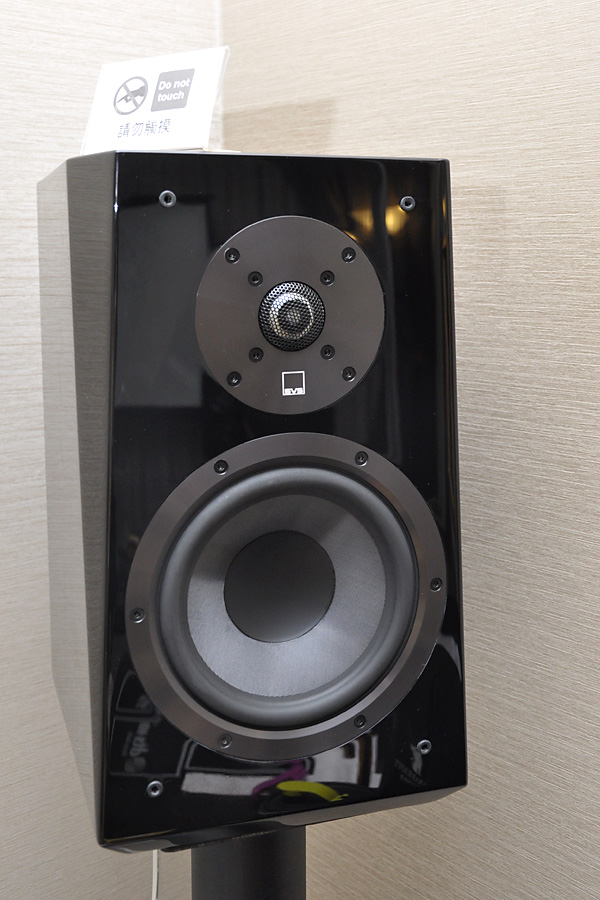 .
A&L Audio Station's dCS Vivaldi system, consisting of the SACD/CD Player, DAC, and Master Clock but without the Upsampler: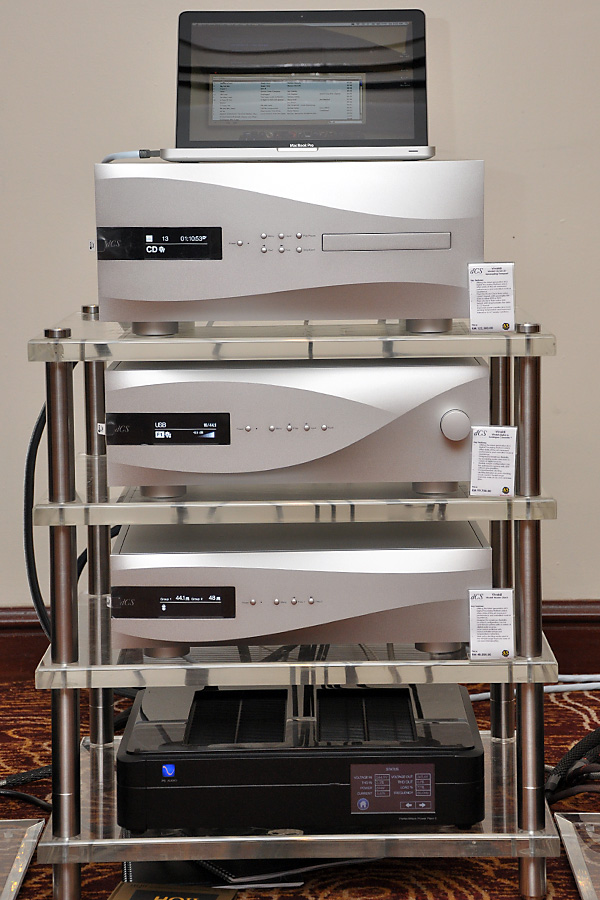 .
B.M.C. Arcadia loudspeaker, seen from the side. It has 2 woofer drivers mounted on either side of the enclosure. It also comes with an external crossover (the box lying on the floor):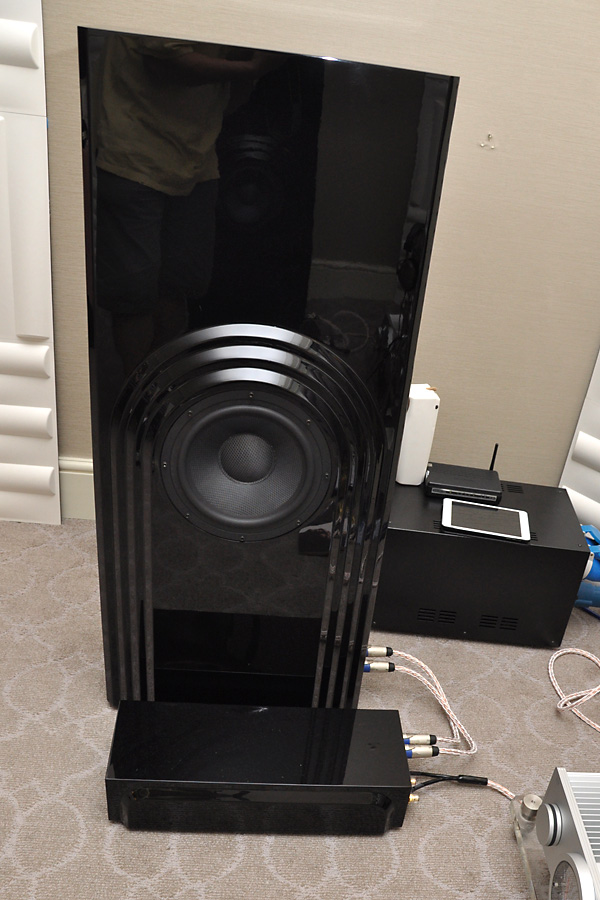 .
Bryston's isolation transformer based powerline conditioner, called BIT, in AV Designs' room:
.
Swedish Statement's Marter Django L loudspeakers, with ceramic tweeter from Accuton and aluminium/ceramic mid/bass drivers from SEAS. A lot of loudspeakers for the money: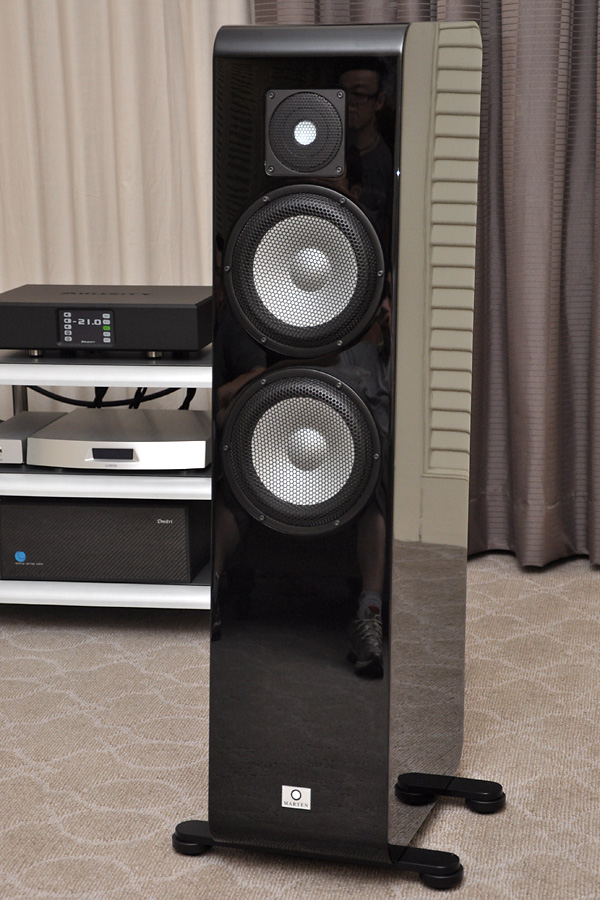 .
The new Goldmund Telos 500 monoblpck amplifier in High End Research's room: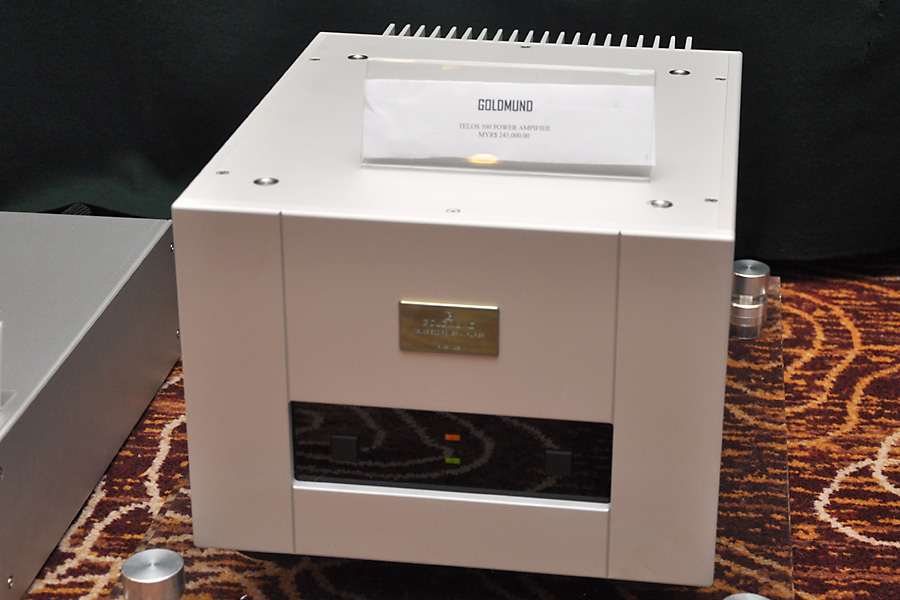 .
This concludes my coverage of KLIAV2013.