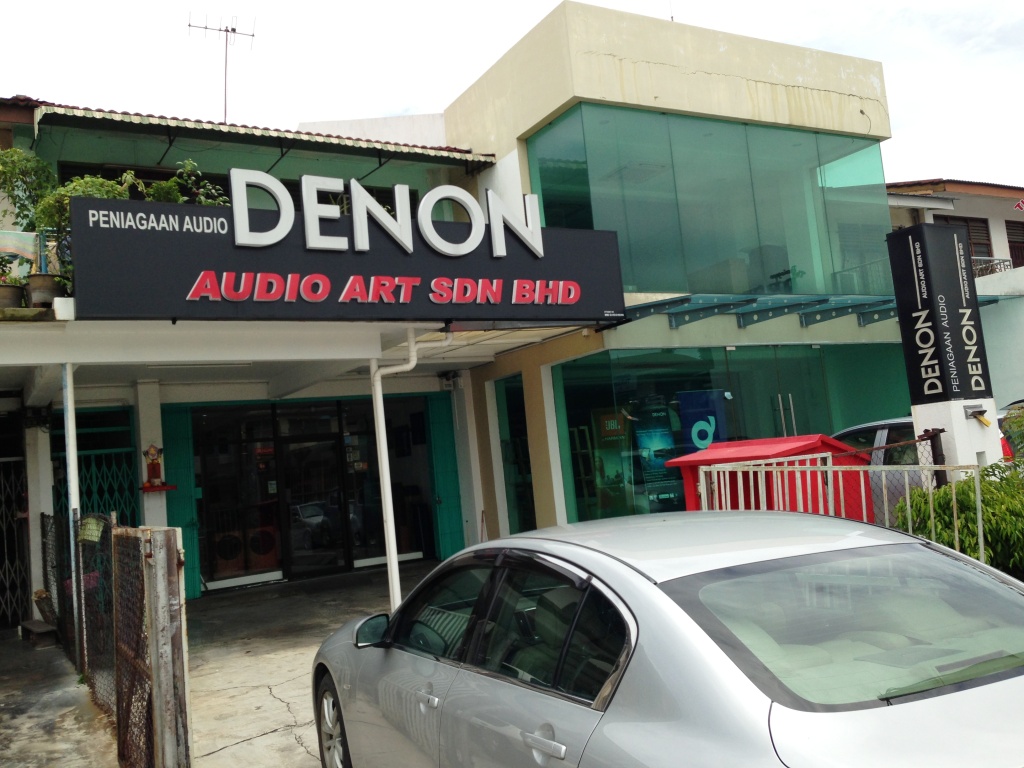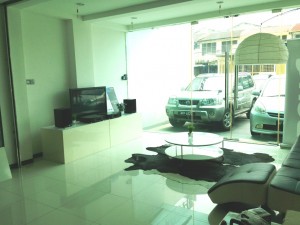 We took a short drive to Ipoh, Malaysia's high end Mecca town. In terms super high end or luxury class system per capita, Ipoh easily rules. Not only is Ipoh's hifi scene vibrant, but a trip there will almost certainly pleases the foodie in one's self too. Ipoh used to be famous for good food and pretty gals. Many a guy I used to know would like to marry an Ipoh girl, famous for her smooth, fair complexion and long black shinny hair. There must be something in the water about Ipoh they say?
For us hifi guys, Ipoh means a must visit to Audio Art, a friendly place to meet local like minded enthusiast which has been going stronger since in existence for more than 20 years ago. We met a few while there and were immediately invited to their audio caves, which of two really classy systems we will feature in due course. However for now, le's focus on Audio Art, the hifi den.
One of the stereo demo area.
Selection of quality used hifi equipment. 
A small home theater demo room.
And a full sized home theater room with excellent audio/video quality.
The stack of equipment on demo for the full sized home theater install.
Audio Art's single-storey showroom is divided in to various stereo listening, and lounging areas plus two dedicated home theater demo installs. Audio Art currently promotes brands like Adam monitor speakers, Soul Note studio style electronics, BMC full systems and Artious Audio speakers from Germany. Audio Art also deals with big brands like Ben Q, Optoma, Pioneer, Denon and Marantz for home theater installs. Other brands available includes stuff from Swedish Statement, such as Marten Design speakers, Bladelius and Vitus electronics for variety.
For peace of mind, Audio Art also has a service area, where all warranty claims and repairs are handled in house where possible, to provide fast and reliable service to customers whose equipments faces the unfortunate event of a break down. Audio Art also performs modification for audio performance enhancement goal, for customers who feel "stock" ain't good enough!
A wide selection of speakers, from Marten Design amongst others.
Soul Note is a studio quality hifi gear from Japan, now sold by Audio Art. 
BMC is the latest German hifi brand taking over Ipoh, Penang and KL by storm.
Audio Art's humble beginnings, the service centre.
Ah Chee is the friendly face of Audio Art.
Audio Art is manned by the very friendly owner and fellow hifi/home theater enthusiast, Ah Chee whom one can almost certainly count on service with a smile. Ah Chee, an audio technician by training tells me a bit of Audio Art history, where he started off as a service, repair and modification centre. This little hive of activity grew to be the best selling outlet for the Audio Research tube gear brand in the 1990 – 2000 period, which saw rapid growth. Ah Chee further states that in hifi business, one must carefully evaluate and evolve with brands the shop carries. Audio Art prides it self to look for newer brands that offer real technical progress and sonic excellence with an eye for value. Ah Chee is only too aware of the current hifi inflation caused sky wards price spiral.
In line with Ah Chee's offering of value products mission, Audio Art also offers a wide selection of quality used hifi equipment for the music lovers who are on a tight budget.
When in Ipoh, do drop by Audio Art for some hifi tit bits and meet some new friends.
Audio Art
No.8-10, Jalan Merlin,
Off Jalan Pasir Puteh,
31650 Ipoh.
In case one needs directions or enquiries, please call Ah Chee at 012-5201066.
Article by WL Low