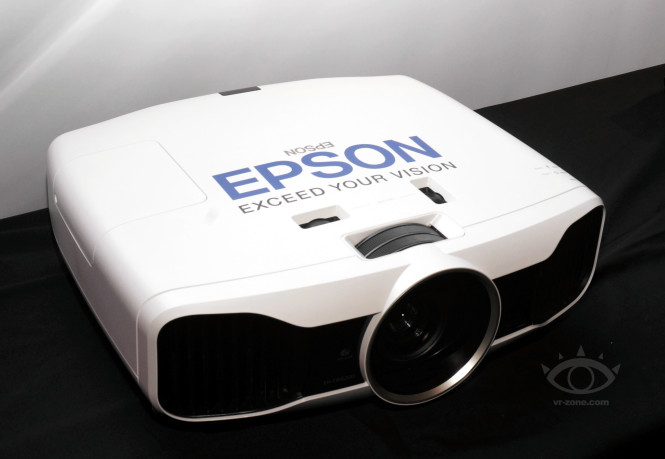 In a recent ceremony in Kuala Lumpur, Epson announced the release of two of its latest home cinema projectors, the EH-TW8200 and the EH-TW5200. Both offer full HD 1080p resolution performance.
Although a little 'under the radar' in the Malaysian market the past few years, Epson remains one of the most prolific projector manufacturer for both the business/data and the home theatre market segment.
Another fact that most big screen home theatre enthusiasts are unaware of is that Epson is also the biggest manufacturer of the LCD imaging chip used in just about every LCD projector made.
Both the projectors, the upper mid market EH-TW8200 and the entry level EH-TW5200 are 3D capable. Retail price is RM10,800 and RM5,530 respectively.
Oddly, the much more expensive EH-TW8200 comes without any 3D glasses which can be purchased at RM250.00 per pair.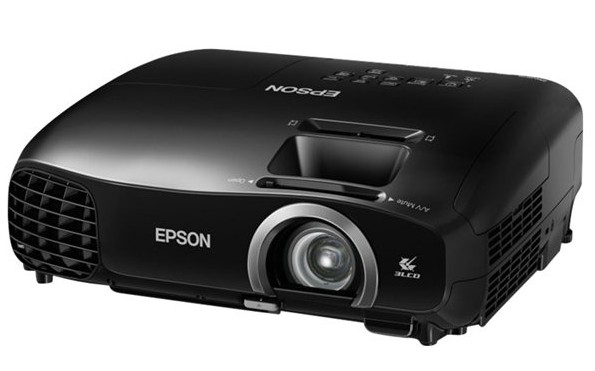 The much more affordable EH-TW5200, on the other hand comes complete with 2 pairs of 3D glasses.
The EH-TW8200 is set to compete for a slice of the important upper mid home theatre projector market competing with similar models from Panasonic, Sony, JVC, Mitsubishi, BenQ, Optoma and ViewSonic.
For that, the EH-TW8200 comes well prepared, packing in addition to its 3LCD imaging chip technology, a new proprietary C² Fine (Crystal Clear Fine) algorithm that Epson says allows the EH-TW8200 to produce a much lower black level but without sacrificing on light output. In short the C² Fine will enable the EH-TW8200 to produce a much better contrast ratio. Coupled with a high power lamp capable of generating up to 2400 Lumens of light output, the EH-TW8200 is said to be able to produce a contrast ratio performance of up to 600,000:1
Epson also claims a lamp life of up to 5,000 hours when the EH-TW8200 is operated in the 'Economy mode'. When used in the higher light output 'Normal mode', lamp life span is reduced to 4,000 hours.
Yet another new proprietary technology incorporated in the EH-TW8200 is its Colour Brightness control, that Epson claims is as important as the commonly quoted white light output which till now has been ignored or neglected by other projector manufacturers. According to Epson its Colour Brightness feature allows its new projector range to produce a much more vivid colour spectrum.
Other features include 2 HDMI 1.4 inputs, vertical and horizontal lens shift, dual position IRIS control, one USB type-A input, 2D – 3D conversion and Super Resolution; a video mapping algorithm intended largely to improve perceived resolution on standard definition material such as DVD.
Designed specifically for those with a much tighter budget, the EH-TW5200 is less bright  at  2000 Lumens light and colour output. Contrast ratio is 15,000:1.
While the EH-TW5200 is intended as the ideal high performance home theatre projector for the budget conscious, it is also optimised for gamers with a penchant for the big picture.
This explains the built-in powered speaker system that allows obsessive gamers some basic form of audio monitoring when using the EH-TW5200 on trips away from home.
For further details contact:
Epson Malaysia Sdn Bhd.
Tel: 03 5628 8288
Article by Dick Tan