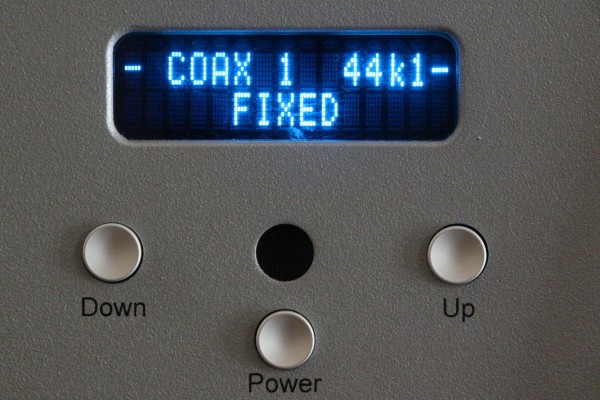 By Lam Seng Fatt
Following my indecisiveness after this shootout (as reported in the previous post), I summoned the big guns for help. Willy Low arrived at my house with two buddies.
After a quick chicken rice lunch, we started the backbreaking work – listening to music. We decided to do a real blind test – the inputs were labelled 'A', 'B' and 'C'. I covered the front panel of the Wyred4Sound DAC2 with a piece of paper so that nobody could see which input I was using.
I played tracks from the Audio For Reference test CD that I picked up from the show organised by Reference Audio last year. I played Sugar by Donna Tucker, New York City by Peter Malick Group featuring Norah Jones, I'm In The Mood For Love by Chaka Khan featuring the London Symphony Orchestra and My Baby by Double Take. I played about a minute of each track through the three inputs – coax, Toslink and AES-EBU.
To recap, I used all three digital cables from one company – van den Hul – to level the playing field. Thus the VDH Digicoupler, Optocoupler and 110 Ohm Professional AES-EBU cables were fixed to the system.
I played the three inputs in sequence. Then I played only 'A' and 'B' without the listeners knowing which input I was using and they had to identify the input. Willy Low turned out to the top golden ears as he could identify the inputs quite consistently.
One of the listeners declared he could not detect any difference and could not make out which input was being used.
Several times, the remaining two 'testers' wanted to hear input 'B' again.
After about an hour, I asked the remaining two which input they preferred – it was input 'B'.
That was surprising because it was the… Toslink! One of the listeners could not believe it. "And that is the connection that nobody listens to," he remarked.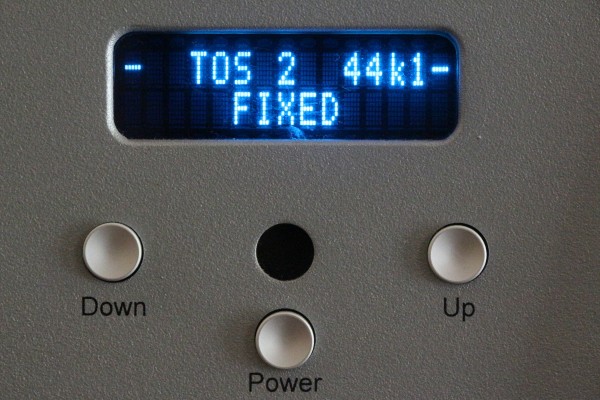 Their comments:
Coax: It was difficult to differentiate this from the Toslink as they were quite similar in all aspects. But the two listeners felt this had an upper-mid emphasis.
Toslink: The two who preferred this said it featured the most cohesive sound.
AES-EBU: While the sound was more spacious, the tonal balance became brighter and there was also emphasis on the upper-mid frequencies. As noted in the previous post, they also agreed that vocals lost their chestiness.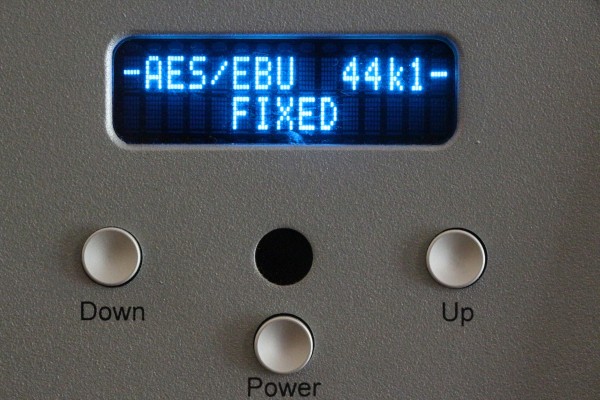 It sounds unbelievable, but the Toslink was the winner. So if your CD player or transport has a Toslink output and your DAC has a Toslink input, buy a fibre optic cable and check out the sound quality. But the Toslink cable has to be made of glass.
I know of two hi-fi companies that are still making glass Toslink cables – WireWorld and Audioquest. Van den Hul's Optocoupler II has received good reviews, but I cannot confirm if it is made of glass. If you come across anyone selling the VDH Optocoupler I, grab it.
One more thing – glass Toslink cables are much, much cheaper than top-range coax cables.
System used: Roksan Caspian CD player as transport, VDH digital cables, W4S DAC2, WyWires Platinum to Lamm LL2 Deluxe preamp, Wywires Platinum to Bryston 4B SST, Kimber 12TC speaker cables to ATC SCM40 floorstanders. Power cables included a DIY model, Siltech, Kimber and DH Labs. Power conditioner: MIT Z Strip.