Article by WL Low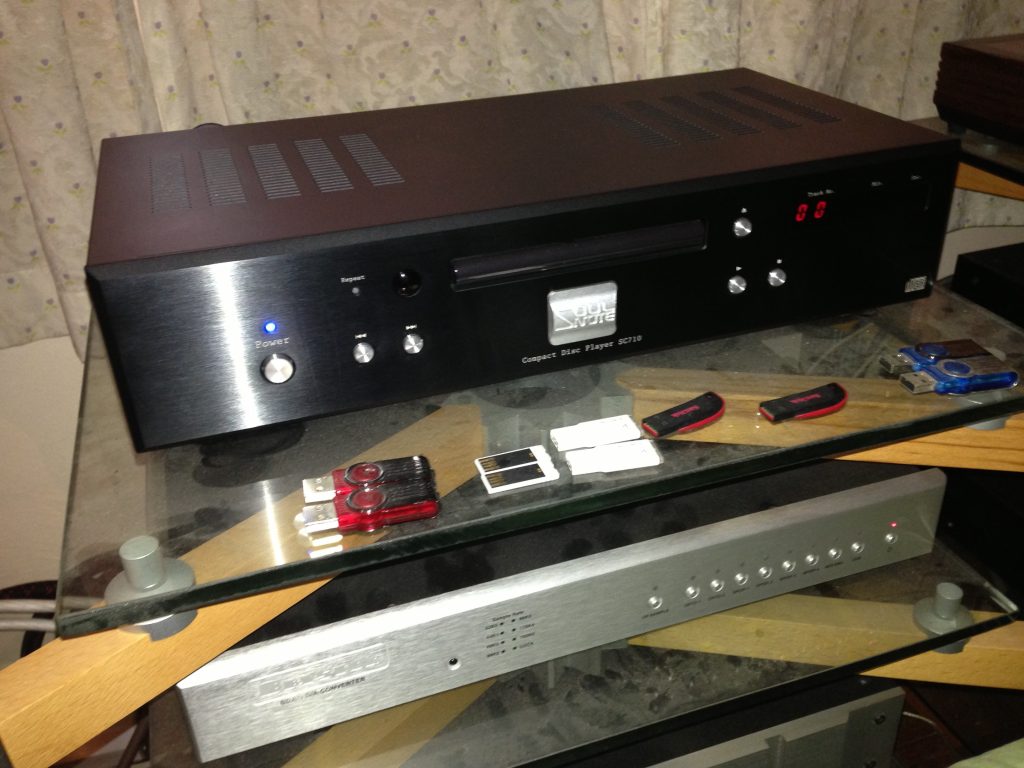 It's hard to keep a few good men down, they said. These guys were the creme de la creme of the team who had a hand in some of most prolific top flight CD players that Philips & Marantz had ever built. Glory doesn't last long, Philips and Marantz had both fallen in to hard times. Resulting in Philips nearly pulling out of all consumer electronics business, and Marantz being dumped in to the hands of Denon, in merger which spawned D&M Holdings. The brightest Marantz digital guys were "let go" as Denon had their own supreme dream teams (I could relate to the guys whom were "let gone"). I think they only kept the "famous golden ear" brand ambassador for marketing purpose only.
And Soul Note was born from the ashes of defeat.
The item on review here, would serve to remind those who did not recognise sheer talent, that "daddy"s back!" moment. Soul Note SC710B looks pretty special from the day I laid eyes on it! I was begging Ng of Dream Audio for a review sample for months, as unit after unit came and gone, sold to customers apparently. The only reason why I got this particular unit was because the customer wanted someone to "burn in" this CD player for him! I could only spend 10 days with it, before it was due for delivery.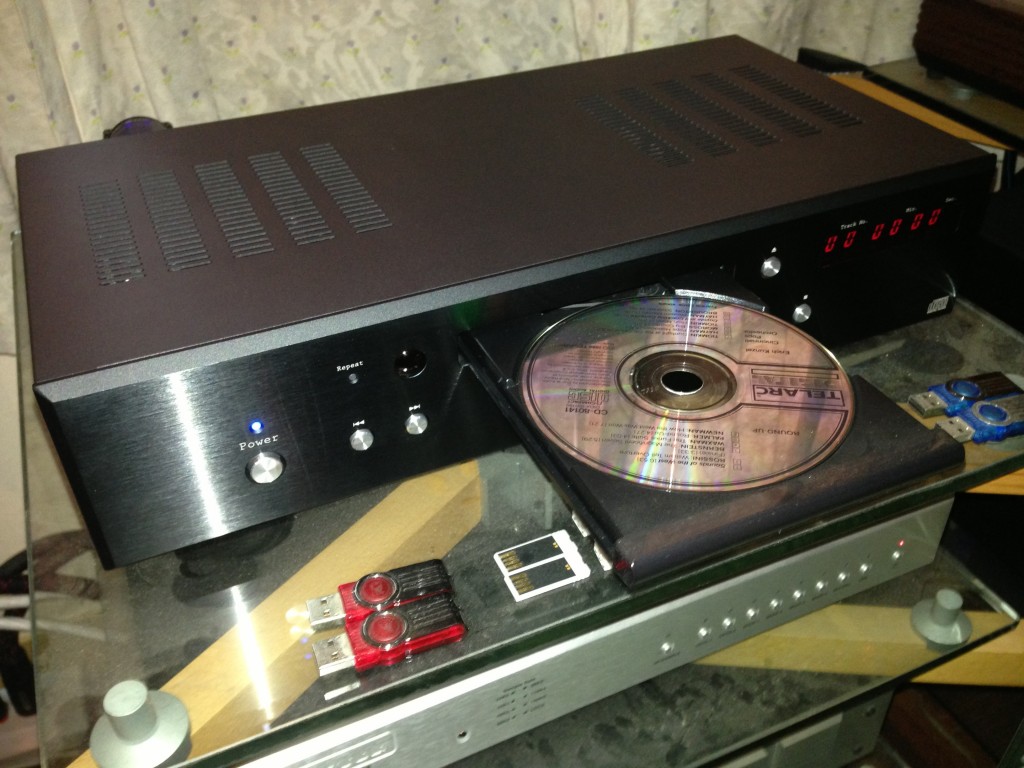 So what caught my eye, and made me beg for a review? (something I seldom do these days, as ther's always a steady stream of toys waiting for their entry in to my fabled man cave). From the moment I laid eyes on to it"s sleek, if somewhat low key face plate, and that shallow shoe box casing, a peek thru the ventilation slots revealed a C-core tranny for power supply, which means this player is designed from the on set, to achieve a certain sound quality, that only C-cores can provide. I then did some google-ing on the Soul Note CD player only to discover that it uses the Burr Brown 1792 DAC chip (a variety that's being used on a number of top flight CD players including the "king" TAD D-600!) The only item I can"t be certain about is the CD transport mech used in the SC710B. There's simply no information about that at all. which I find discouraging because the mech is about the only item facing certain failure in any CD players after a few of use. I think we should be given the info on spares availability should the day comes when a replacement is required. This is where Soul Note and its distributors need to be more "on the ball" with us consumers.
I found the build quality to lie somewhere in between the current Marantz budget and reference range, kinda like the "KI Lite" equivalent. The CD player being only a few kilos in weight and tightly screwed together, but the CD loading tray glides in and out with smoothness that only the mechanical fuzzy Japanese engineers can do, even if it's only thin moulded plastic. The remote is another light weight plastic affair with large enough rubber coated buttons for re-assuring finger feel and good ergonomics.
I plugged the SC710B in to my system using its analog XLR output(an pair of single ended RCA out put is also provided). Digital out put is limited to only Co-axial, no USB or Firewire here. There are no digital inputs what so ever, as this is a classic CD player in it"s most rudimentary form, with no consensus made what so ever for computer audio or media players. It"s a one trick pony, so to speak.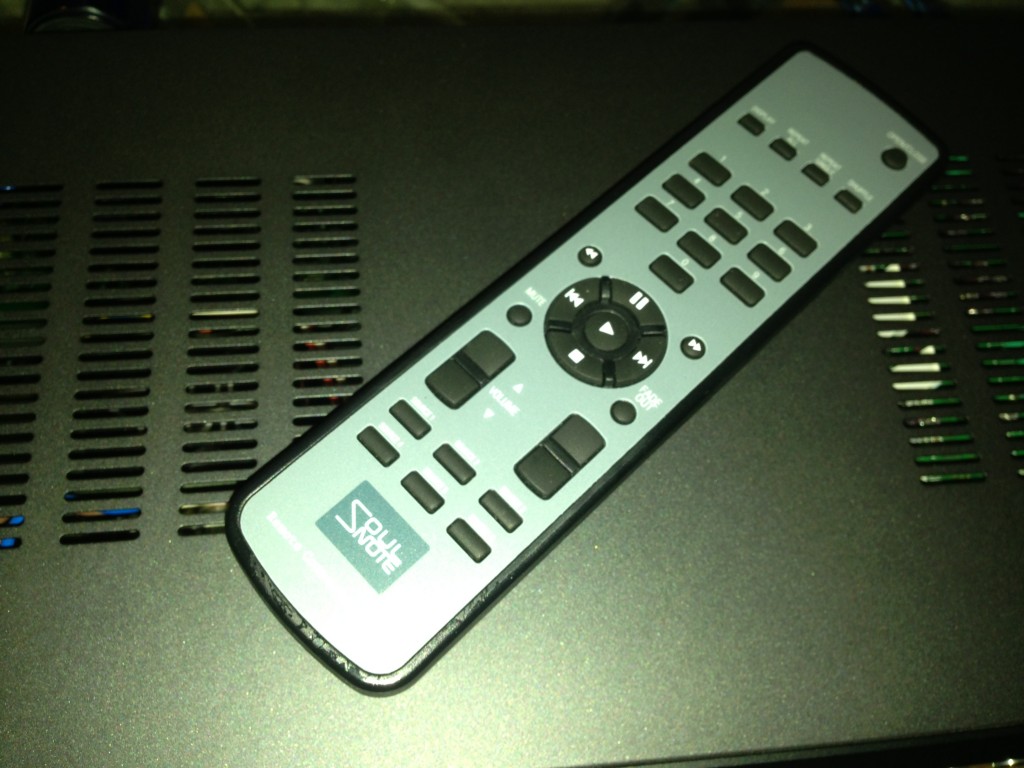 Staging and imaging is another factor that this SC710B is average scoring from an audiophile's point of view, but it gives a very up front an immediate presentation, especially for vocal focus. This is a killer player for those Rickie Lee Jones, or Norah Jones kinda music, simple and effective. I sat here listening to Eva Cassidy's Time After Time album, and her un-pretentious way of music making just connects me emotionally. I felt drained of energy after the listen session. For my that was like a good work out, but seldom achievable in hifi, no matter the price. I was repeating the hardest rocking song on the album, The Letter, over and over again. It was just electrifying.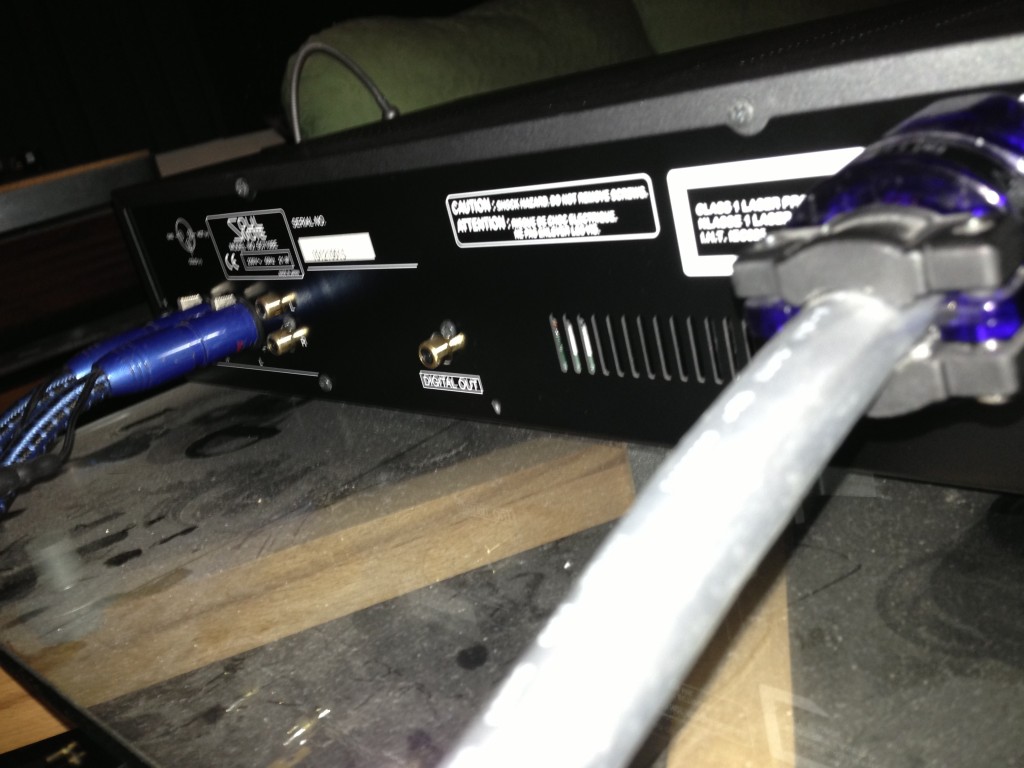 So far looks and feel seem un-spectacular, yet why do I feel so good when listening to music via the SC710B? From the very first note, I was mesmerised by its unfailing musicality, its very music friendly nature and its way with the PRAT thing. This is a CD player made for music lovers. It doesn't totally score high on impressing audiophiles, but yet can emotionally connect the intent of musical performance to the listener with ease. The SC710B is a slightly on the warm side tonally, with good transparency factor. The highs are smooth and airy, without much sibilance (unless it's on the recording). The mid is creamy with a thick TDA1541 like vocal quality. The bass is robust with just the right amount of slam bang.
Damm, and I just bought a CD player only a few months ago.This is a player that has a magical quality not found on most players, and during its time in my cave, I am some how, always reminded me of my enthralling experience with the TAD D-600. While not up to the lofty technical sonic standards set by the very much more expensive player, but for a cool RM$7000.00 or so, one can get more than just a taste, the way the TAD works its musical pizzas. Soul Note has the ability to get to the heart of the musical presentation, just like the more technically polished TAD can too. Ticket to paradise?
Soul Note is sold by
Dream Audio, contact Ng at 012-3111959;
Audio Art, contact Ah Chee at 012-5201066.
Article by WL Low