By Lam Seng Fatt
Any audiophile in Malaysia can tell you that the AES-EBU digital cable is not very popular and is mostly used in the pro music industry. So shopping for an AES-EBU cable can be quite a chore.
I am going to share my experience just in case it would be useful for someone out there who is looking around for such a cable.
I wanted a van den Hul AES-EBU cable to complement my other digital cables – the van den Hul Optocoupler and Digicoupler. After failing to find one listed on hifi4sale, I googled around and found the Singaporean distributor. After some exchanges of e-mail, the distributor was willing to sell one to me and send it over by courier, but I had to be responsible for paying any Customs duty.
From van den Hul's website, I found out that the Malaysian distributor is IMS Distribution based in Puchong. After a few phone calls, I managed to find out that van den Hul products are sold in Flagship AV in Plaza Mont Kiara, Kuala Lumpur.
One day, however, I bumped into Tony Lee, owner of LTB Enterprise, who was the previous distributor of van den Hul products. I asked him if he had any unsold stocks and he said, "Yes." And thus I ended up with a metre of van den Hul's Professionnal 110 Ohm AES-EBU cable.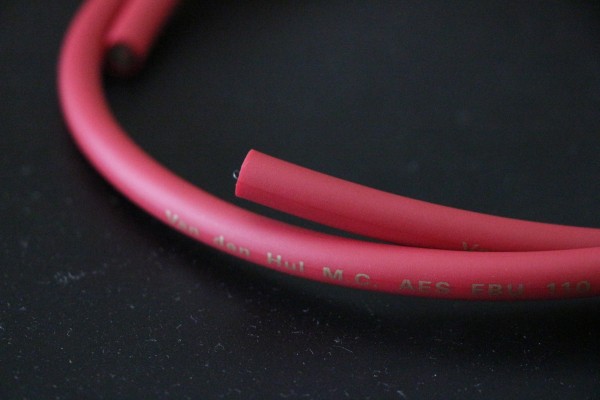 In van den Hul's website, I found out that he used the Neutrik NC3FXCC female and NC3MXCC male gold-plated connectors for the AES-EBU cable.
After another round of googling and e-mailing, the Singapore distributor of Neutrik directed me to its Malaysian dealer I.C. Electronics Sdn Bhd, on Pasar Road, Kuala Lumpur. I telephoned the shop and was told that I had to place a minimum order of 50 pieces per connector. The salesman then advised me to check farnell at www.farnell.com.
And back to the Net I went and googled for farnell. The Malaysian site turned out to be http://my.element14.com/ (formerly known as Farnell Malaysia). So I registered and searched for the Neutrik connectors and thankfully they were in stock , but in different places. One was in element14 in Subang Jaya and the other was in UK.
I ordered and paid for them with my credit card and a few days later, the male connector arrived by courier. A couple of days later, another parcel arrived at my house and it had the female connector. Possibly to cover courier costs, the female connector was more expensive – RM61.98 compared with RM38.57 for the male connector.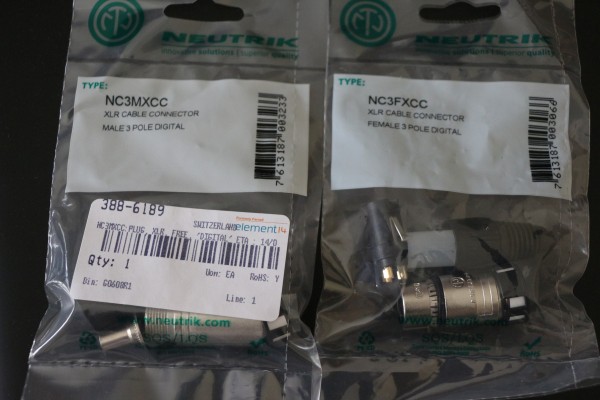 Next I had to figure out how to get everything soldered. Since I do not know how to solder, I decided to call Mr Oh. I think by now Mr Oh is well known by Malaysian audiophiles as the nice guy who can fix your busted amp or CD player. Mr Oh is always busy, but I managed to get 30 minutes of his time.
While chatting, Mr Oh soldered the AES-EBU cable for me using WBT silver solder for a small fee.
And that was how I ended up with a van den Hul 110 Ohm Professional AES-EBU cable. If you do not want to go through all that hassle, just drive to Mont Kiara and buy one from Flagship AV. But it could cost a bit more.